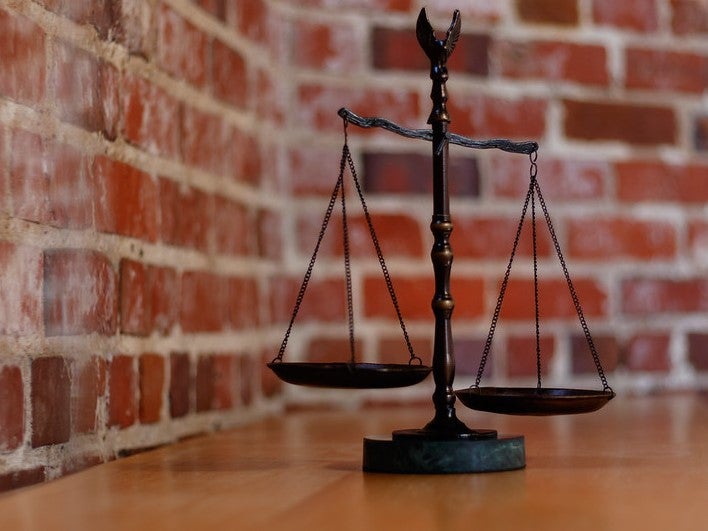 Drug research and development (R&D) "is a high-risk investment for the pharmaceutical company", as barrister Dr Peter Feldschreiber explains. The pharma patent system was created and is used to help companies to protect that investment and recover costs spent in discovering, developing and marketing new drugs, and, therefore, encourage future drug R&D and innovation.
Pharma companies file for a patent soon after the discovery of a drug and its novel mechanism of action. From that point the company has a 20-year patent for the product, but R&D can take up to 15 years, so by the time the products is approved and available on the market, the patent can be close to running out.
Once the 20-year exclusivity period is up, generic competitors can enter the market and compete with the branded drug on price. To further protect their investment, companies often seek to extend their exclusivity period for a drug by filing secondary patents.
Feldschreiber emphasises that these extensions of exclusivity are legal and "not loopholes in patent law", which University of Leeds School of Law professor of International Governance Graham Dutfield echoes, saying: "these…are legitimate practices, which the law allows".
How do companies manipulate the patent system?
However, there is a growing trend of pharmaceutical companies actively trying to manipulate and abuse the patent system to their benefit.
How well do you
really

know your competitors?

Access the most comprehensive Company Profiles on the market, powered by GlobalData. Save hours of research. Gain competitive edge.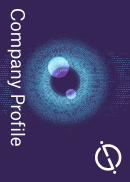 Company Profile – free sample
Thank you!
Your download email will arrive shortly
Not ready to buy yet? Download a free sample
We are confident about the unique quality of our Company Profiles. However, we want you to make the most beneficial decision for your business, so we offer a free sample that you can download by submitting the below form
By GlobalData
The Initiative for Medicines, Access & Knowledge (I-MAK) argued in a 2018 report titled Overpatented, Overpriced that the current system is out of balance as "drugmakers have transformed the patent system in to a defensive business strategy to avoid competition in order to earn outsized profits on medicines for many years beyond what was intended."
University of California (UC) Hastings Center for Innovation director and distinguished professor of law Robin Feldman adds: "Patents are supposed to last for a limited period of time. After that, competitors should enter to drive prices down, but that's not what is happening. Rather, drug companies pile new protections on to their drugs to extend the protection cliff."
The two most common practices employed by the industry to artificially extend protection, are 'evergreening' and 'thicketing', as Feldman describes them in a 2018 Journal of Law and the Biosciences research paper titled May Your Drug Price Be Evergreen.
They involve making small changes to branded drugs – such as through modes of administration, new dosages and, as Scrip noted, even simply the colour of the drug itself – which sometimes do not confer more therapeutic benefit to the patients. Feldschreiber acknowledges "there are instances where it is very questionable as to whether slight changes to molecules do actually have an effect on safety and efficacy" and "there is something wrong with that".
It can also encompass protecting certain steps in the production and manufacturing process and recycling drugs for other similar indications.
Some companies have also sought to find more creative loopholes in the law to extend their monopoly over a drug. For example, to fight legal challenges to its patents, Allergan transferred all patents for its eye drug Restasis to the St Regis Mohawk Tribe in September 2017, because the Native American tribe holds sovereign immunity against intellectual property lawsuits. The deal was subsequently defeated in the US courts, with the Supreme Court rejecting Allergan's petition to appeal the case in April this year, but it's a powerful example of the creative lengths some firms will go to extend patent protection.
Scale of pharma patent manipulation
Feldman's research, which looked at all drugs on the market between 2005 and 2015 and every instance where a company added a new patent or exclusivity, concluded "stifling competition is not limited to a few pharma bad apples. Rather, it is a common and pervasive problem endemic to the pharmaceutical industry."
She found that 78% of drugs associated with new patents are not new drugs, but existing ones, and almost 40% of all drugs on the market had additional market barriers through further exclusivities.
Although this manipulation trend exists across the industry, Feldman's research found that manipulative extension practices were particularly pronounced among blockbuster drugs.
More than 70% of the 100 best-selling drugs between 2005 and 2015 had their protection extended at least once, with almost 50% receiving more than one exclusivity extension.
I-MAK's 2018 report identified a similar trend among the 12 best selling drugs in the US in 2017; it found that the drugs have an average of 38 years of exclusivity – almost double the 20 year original patent protection – and an average of 125 patent applications.
AbbVie and Humira: an example of bad behaviour
One of the worst offenders according to I-MAK is AbbVie's anti-inflammatory blockbuster Humira. Both Feldman and Dutfield picked out Humira as a particularly bad example of patent manipulation
According to I-MAK's 2018 report, AbbVie has filed 247 patent applications for the drug in the US with the aim of extending its exclusivity for 39 years – 137 patents have been awarded to date. This is in addition to 76 patent applications in the European Union and 63 in Japan.
Humira is currently the world's best-selling drug and the second best-selling drug of all time – it has generated around $100bn in sales for AbbVie since it was launched in 2002 and it is responsible for two-thirds of AbbVie's total revenue.
I-MAK concludes that "AbbVie's pricing practices are protected by an aggressive evergreening patent strategy to extend the life cycle of Humira in order to deliberately delay competition."
These profits are also connected to other practices by AbbVie that have led to the price of the drug increasing 18% every year between 2012 and 2016; however, I-MAK concludes these are not consistent with rises in the price of manufacture or inflation.
"Patents, like all good things, must come to an end"
Although she acknowledges that drug development is expensive and patents are "important for creating the possibility of reward for that investment", Feldman argues that these manipulations mean "the cycle of innovation, reward, then competition is being distorted into a system of innovation, reward, and then more rewards".
She calls for a focus on incentivising companies to focus on drug development through a "one-and-done approach, in which each drug invention receives one—and only one—period of exclusivity" as "patents, like all good things, must come to an end", and not be allowed to be extended seemingly indefinitely.
Dutfield suggests an alternative approach to incentivising drug R&D. "At the United Nations, there are proposals that the costs of research and development should not be recouped through high [drug] prices, but by other funding mechanisms in proportion either to the R&D costs, or to the global positive health impacts of the medicines in question," he explains.
While there are concerns about where exactly these 'other funding mechanisms' would come from, this approach could help to resolve an unbalanced patent system and ensure proper rewards for genuine innovation in disease areas or drug types where there is less potential profits, such as antibiotics and vaccines against healthcare crises primarily affecting developing countries.