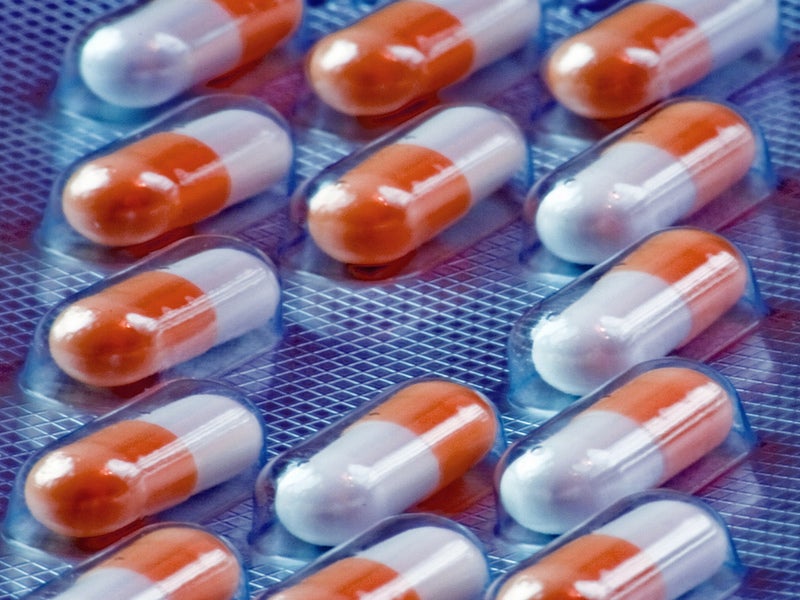 Rich Quelch is Global Head of Marketing, at pharmaceutical packaging company Origin. 
Brexit: Don't mention the B word
Like every industry, the pharmaceutical packaging sector is poised on the edge of its seat. If all goes ahead and the UK leaves the EU at the end of March, there will be major changes to how the UK pharmaceutical market, and its supply chain, functions.
While it's difficult to go into detail about the realities of a post-Brexit Britain until a final agreement is (or isn't) reached, we can expect market authorisation for new medicines currently handled by the European Medicines Agency to move out of London.
A no-deal Brexit would render the UK a "third country", meaning we'll no longer be able to engage as a 'co-rapporteur'. Instead, the responsibility would fall on the Medicines and Healthcare Products Regulatory Agency (MRHA), requiring new laws and systems for packaging, labelling and patient information leaflets to ensure high standards and safety.
This will, however, provide a platform for the MHRA to establish itself as a global leader in medicine regulation. The MHRA already contributes heavily to the EU workload and will look to grow its authority as it undertakes greater responsibility in the case of a no-deal Brexit.
In most scenarios, Brexit will inevitably add costs across the supply chain, with multi-national businesses likely to move elsewhere, potential (and very damaging) border delays and added costs and complexities when it comes to the UK's £11.9 billion medicinal export market.
Next-gen packaging for biologics
A more positive word beginning with B, biologics are forecast to be worth $261 billion USD by 2022.
Along with biosimilars, biologics are made from complex molecules and are revolutionising the way we treat many serious illnesses. But as the frontier of drug innovation evolves, so must the design of packaging and delivery systems.
In 2019, pharma manufacturers and packaging companies will continue to invest in innovative solutions to delivery biologic medicines safely and cost-effectively.
A key focus will be on avoiding contamination and degradation of these sensitive medicines. Glass, plastics and rubber aren't suitable materials, due to the ability of metals to be extracted, which could degrade the biologic protein structure.
Fluoropolymers and cyclic olefin plastics however are chemically inert, providing a sturdy barrier between the product and environment. Even materials like silicon oil – often used to lubricate plungers in pre-filled syringes – can cause protein aggregation, so we can expect individual testing to occur for each medicine.
As most biologics are consumed subcutaneously, the future developments for these groundbreaking drugs are likely to include pre-filled syringes and wearable injectors. However, there are limitations on how rapidly any volume of drug can be injected subcutaneously, so there will also be a growing interest in wearable injectors – or on-body delivery devices – to improve biologics' bioavailability and patient experience.
Anti-counterfeiting solutions
As one of the world's largest industries, the pharma sector is increasing being targeted by criminals after a slice of this lucrative market. So much so, fake medicine is now the largest fraud market, worth over $200 billion per year.
Digital mass serialisation is becoming a popular solution to combat counterfeiting and will be enshrined in EU law from February. This involves the generation of a random, pseudo code in a sequential manner by a technology provider entered into their or their customers' database for later verification.
The authentication process matches the unique code on a product to those stored in the database. If the code is present, the product is deemed to be genuine.
Digital watermarks will also become more widely used, offering an additional layer of protection by providing invisible data on packaging encoded within graphic elements and verified by special software.
The data can be captured using webcam, mobile phones or other scanning equipment, but is invisible to the human eye. Attempts to reproduce it will be spotted by the degradation of the embedded data.
Innovation in eco-alternatives
The use and wastage of plastic across the pharma supply chain will continue to be a major focus in 2019, following a warning by the UN our oceans will contain more plastic than fish by 2050 unless all industries take action.
Pharma packaging is traditionally reliant on plastic during design and manufacturing, but like in many other industries, there's a growing shift towards more sustainable materials.
Some of the latest applications for alternative forms of plastic include pioneering new technology converting PET waste back into virgin grade material for use. It works by taking non-recycled PET waste – like coloured bottles – and breaking it down to base molecule level, while separating the colour and other contaminants.
The molecules are converted back into PET, which is equal to virgin grade quality. The technology has successfully passed its pilot stage and is now moving towards testing at an industrial scale.
The use and development of 3D printing technology will also expand, cutting back on waste during R&D and prototyping new packaging designs and rapidly increasing the time it takes to bring a product to market.