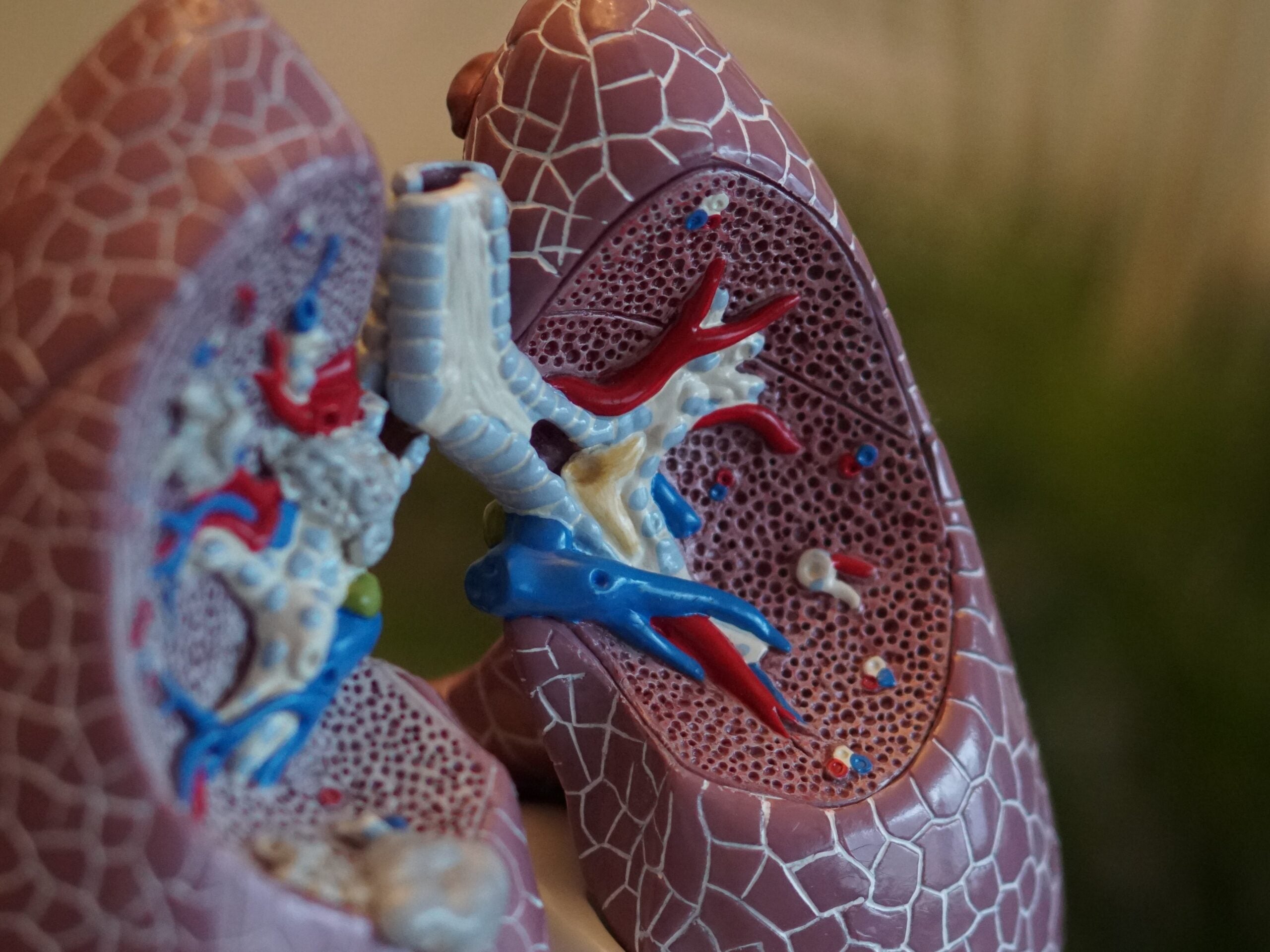 Approximately 250 million people in the world have been diagnosed with chronic obstructive pulmonary disease (COPD), the third leading cause of death in the US.
Despite its prevalence, the drugs currently used to treat this respiratory disease fail to treat debilitating symptoms, particularly for the most severe patients – a recent US survey published in the International Journal of COPD found that 83% of diagnosed patients remain symptomatic.
UK-based Verona Pharma believes it has an innovative solution to better mitigate symptoms, particularly in the most severe patients. PDE3 and PDE4 inhibitor ensifentrine is a first-in-class product with a novel, dual mechanism of action, which is about to enter Phase III of its clinical development in a nebulised form.
Issues with standard of care for COPD
Symptoms associated with COPD include coughing, sputum production, chest tightness and shortness of breath. These can be relatively severe, often leading to exacerbations with high mortality rates, and have a significant impact on patient's quality of life, since they cannot plan from day to day as they do not know how bad their symptoms will be. Chris Warburton, a patient advocate at Verona's R&D day to showcase ensifentrine, half-joked that COPD actually stands for 'can only plan daily'.
Standard practice is to treat a symptomatic COPD patient with one long-acting bronchodilator, and then to add a different one on top if the patient remains symptomatic; the two types of bronchodilators on the market are long-acting beta agonists (LABA) or long-acting anti-muscarinics (LAMA). If a patient's symptoms and exacerbations persist, they undergo triple therapy of a LABA, LAMA and an inhaled corticosteroid (ICS) to act as an inflammatory.
Although Robert Wise, professor at John Hopkins University's Division of Pulmonary and Critical Care Medicine, noted at the R&D day that "every time we add a bronchodilator, there is an improvement in lung function," as LABA and LAMA have different mechanisms of action, and that "three drugs work better than two," unfortunately, two in three patients remain symptomatic following treatment with triple therapy.
ICS also cause bad side effects; similarly alternative anti-inflammatory drugs, such as PDE4 inhibitors, which were developed to reduce exacerbations, have not been widely used because of serious gastrointestinal (GI) side effects, according to Wise.
Another issue with the standard of care is the most common drug delivery approaches for bronchodilators are dry powder inhalers and pressurised metered dose inhalers, but, as Wise explained, "40% of our patients over the age of 60 cannot properly use" those types of inhalers. Since COPD is a progressive disease, it is safe to assume that the majority of severe patients on maximum therapy will be in this age bracket.
Understanding ensifentrine's novel mechanism of action
Ensifentrine is a dual inhibitor of PD3 and PD4 enzymes, giving it both bronchodilator and anti-inflammatory properties, which makes it unique among approved COPD drugs and those in the pipeline, according to Gerard Criner, founding chair and professor at the Lewis Katz School of Medicine's department of thoracic medicine and surgery.
Ensifentrine differs from existing, GI side effect-causing PDE4 inhibitors because of its distinct chemical structure and its high selectivity for PDE3 and PDE4 enzymes in order to minimise off-target effects.
Linked to this, the drug has a good safety profile, which Wise noted is imperative for new COPD drugs. In more than 800 patients studied to date, Verona CMO Kathleen Rickard noted "it was well tolerated at all doses, the adverse events are generally balanced between ensifentrine and placebo, we do not see any GI disturbances…[and there was] no consistent change in systolic or diastolic blood pressure." Cardiovascular disease is a common comorbidity of COPD.
Ensifentrine as an add-on treatment for severe COPD
Currently, Verona is focusing on providing ensifentrine for patients with the highest unmet need: severe patients who remain symptomatic despite being on the existing maximum bronchodilation therapy.
In a Phase IIb study, more than 40% of patients showed more than a 100ml improvement in forced expiratory volume (FEV1) when ensifentrine was added to double or triple therapy, according to Rickard.
Ensifentrine's different mechanism of action in terms of bronchodilation – it is not a LABA or LAMA – combined with its anti-inflammatory properties, helps explain its success in reducing COPD symptoms when added onto the current maximum therapy.
To overcome concerns about inhalers, the company's CEO Jan-Anders Karlsson emphasised that the Phase III study will comprise ensifentrine in a nebulised form, which is becoming the norm in the US as this administration method is reimbursed in Medicare Part B.
Verona claims that nebulised administration maximises pulmonary exposure, while minimising systemic distribution and adverse events. Karlsson states approximately 20% of COPD patients are severe and use nebulisers.
Broadening ensifentrine's scope within COPD and beyond
Despite the desirability of the nebulised approach, Karlsson expressed an awareness that some patients "would prefer to use a…dry powdered or metered dose inhaler", allowing them access to the remaining severe COPD patients.
In early June, Verona announced it had initiated a Phase II dose-ranging study of a metered dose formulation of ensifentrine for COPD maintenance treatment; final data is expected in early 2020. A dry powdered inhaler administration technique is currently in Phase II of clinical development.
The company is also investigating the drug for both cystic fibrosis (CF) and asthma. Karlsson noted that "a new anti-inflammatory angle is sorely needed" in CF, and ensifentrine could meet this need as it has shown its ability to advance mucociliary clearance as it activates the Cystic Fibrosis Transmembrane Conductance Regulator, one of the genes involved in the condition.
Patients with asthma, similarly to COPD, sometimes remain symptomatic on maximum treatment before "entering into expensive biologics treatment," according to Karlsson, therefore ensifentrine could an alternative therapeutic option.