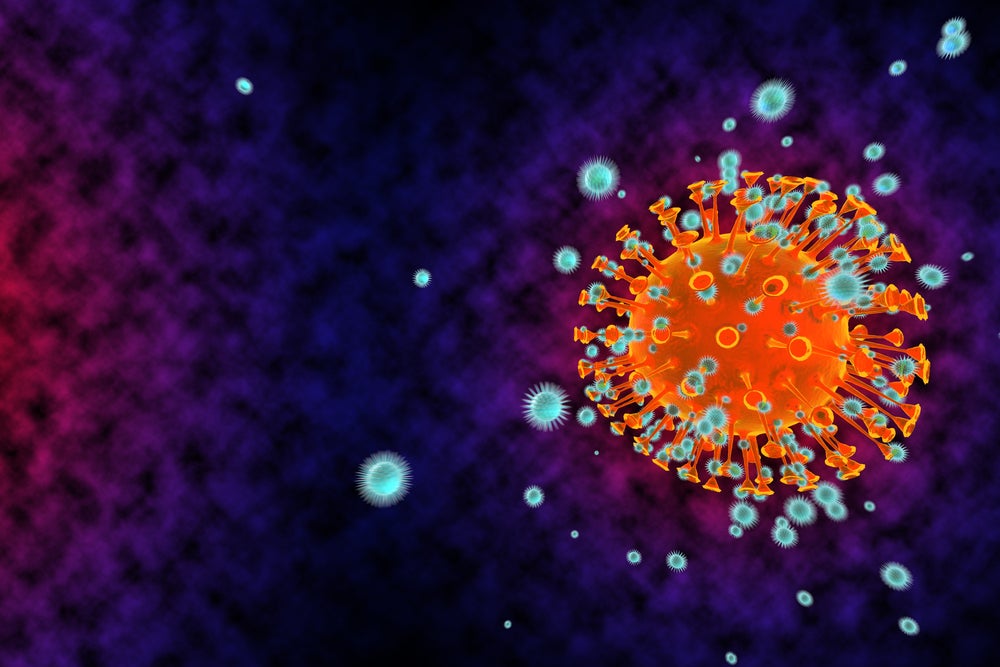 Repurposing drugs has been core to the pharma industry's response to the Covid-19 pandemic over the past six months. Although vaccines will be essential to ending the pandemic, drugs already in development or approved will, in the short term, help to effectively treat this deadly viral disease, and hopefully reduce the number of people losing their lives.
To date, the industry has most success in repurposing drugs to treat patients suffering with severe or critical Covid-19 who are often in hospital and in need of ventilation.
A noteworthy example is dexamethasone, a generic corticosteroid used to treat rheumatoid arthritis and other autoimmune conditions. This drug recently became the first to be proven in the UK RECOVERY trial to be potentially life-saving for those critically ill with Covid-19 and requiring respiratory support.
However, the researchers noted that it has not been shown to be effective for patients with more moderate disease and not in need of respiratory support. Although it is essential to stop people dying of Covid-19, it is also important to try and prevent disease progression and to intervene before patients get seriously or critically ill.
Enter PTC's repurposed cancer drug
Early into the pandemic, New Jersey-headquartered PTC Therapeutics "evaluated our promising pipeline of therapeutics to identify a potential candidate to address the SARS-CoV-2 infection" that causes Covid-19, according to PTC chief development officer Dr Matthew Klein.
The drug that stood out was PTC299, an oncology candidate already in clinical trials, including for acute myeloid leukaemia (AML). The reason why PTC299 seemed promising was "its dual mechanism of action targeting the two critical elements of COVID-19": high viral replication and uncontrolled inflammatory response after infection. This means PTC's drug could combat "both the initial and later phase of the disease," notes Klein, thereby preventing disease progression and the deadly cytokine storm.
As a result, PTC moved quickly to demonstrate the drug lived up to its potential in pre-clinical studies and to initiate a Phase II/III study. Initial sites in the US are ready to go, and PTC is seeking approvals to carry out trials in Europe, Brazil and Australia; results from this study are expected in the first quarter of 2021.
Klein explains that PTC could launch straight into late-stage clinical trials because the drug "has been studied in over 300 healthy volunteers and oncology patients in nine completed clinical trials and is currently being studied in an ongoing trial in AML". These trials have suggested PTC299 has a robust safety and pharmacokinetic profile.
This was further helped by the drug already being manufactured for the ongoing AML trial so this supply could be deployed into the Covid-19 trial.
Promise of PTC299 in Covid-19
Covid-19 is known to have two distinct phases. Klein explains the first is "characterised by viral response and high viral infection rates", while a later phase sees an "overactive inflammatory response, or cytokine storm", which has been shown to be a leading cause of death in Covid-19 patients.
PTC299 inhibits the cellular enzyme dihydroorotate dehydrogenase (DHODH) and this means it has both antiviral and anti-inflammatory effects. PTC's drug reduces the viral replication of SARS-CoV-2 and selectively modulates the immune response and attenuates the cytokine storm.
Klein notes this means PTC299 has the "potential to be effective in the treatment of all meaningful aspects of Covid-19 infection and at all stages of disease", including earlier on in the disease and to tackle the deadly cytokine storm.
Further benefits of PTC299 in Covid-19
This novel, dual mechanism of action is the main way that PTC299 stands out from other drugs currently being repurposed or developed against Covid-19 according to Klein. However, this is not where the promise of PTC299 ends.
"Another key advantage is that PTC299 is an oral small molecule so it can be taken in either a hospitalised or an outpatient setting, alleviating the potential of additional burden on our healthcare system," explains Klein.
He adds that the small molecule allows the drug to "rapidly and reliably manufactured in large quantities". Pharma supply chain and manufacturing disruption has been another trend in the pandemic.
Further to this, PTC299's mechanism of action against SARS-CoV-2 means the virus is unlikely to become resistant to the drug. This is because "PTC299 targets an enzyme coded by a cellular gene, as opposed to a viral one. Cellular genes don't rapidly mutate, so patients are less likely to show resistance to [this] therapy."