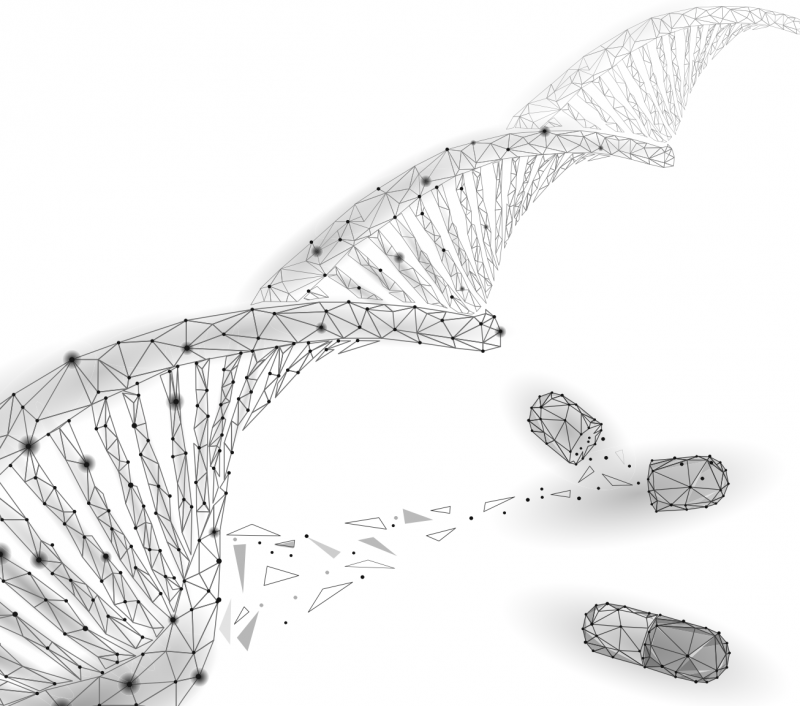 Advanced therapies, including cell and gene therapies, have revolutionised healthcare. Created by altering a patient, or donor's, cells using novel gene editing tools, these highly personalised therapies provide the possibility of long-term, life-improving treatment that could even be curative.
This approach to treating conditions, often those that were previously viewed as untreatable, has been gaining significant momentum; there are now three approved gene therapies on the market and more and more studies are being conducted in the area.
In the UK alone, there was a 45% increase in the number of advanced therapy trials from 85 in 2018 to 127 in 2019, according to Innovate UK's Cell and Gene Therapy Catapult's clinical trials database. Non-profit Alliance for Regenerative Medicine's 2019 clinical trials report highlighted although there was stagnation in the numbers of studies in Europe, there has been a global increase of 32% between 2014 and 2018.
How are advanced therapies testing regulators?
However, the uniqueness of these therapies creates significant challenges for the pharma industry, particularly for regulators and their existing approval and reimbursement methods. The Alliance for Regenerative Medicine European public policy senior director Annie Hubert explains: "Because advanced therapies are very different from traditional pharmaceuticals, both in the way they are manufactured and in the potential therapeutic effect for patients, traditional regulatory pathways are often ill-suited to the regulation of advanced therapies."
Often these therapies are developed for rare disorders with small patient populations meaning there is less safety and long-term efficacy data available upon approval than regulators are used to with randomised control trials. It is also often not seen as ethical to recruit placebo arms for the types of severe conditions these diseases treat.
As a result of their durable – and sometimes curative – effects, these therapies have a high upfront cost – Novartis's gene therapy for spinal muscular atrophy Zolgensma is priced at $2.1m per patient, making it the most expensive drug in the world.
The Alliance for Regenerative Medicine's 2019 'Getting Ready: Recommendations for Timely access to advanced therapy medicinal products in Europe' report also notes this cost is also linked to the incredibly complex, manufacturing process required for advanced therapies. Hubert notes the different manufacturing process also poses a challenge for regulators when "applying traditional quality control and other standards to the production of advanced therapies".
How can regulators support continued R&D and allow for the commercialisation and reimbursement of these ground-breaking therapies?
Supporting different trial design and RWE collection
Despite regulators creating new pathways for quicker assessment and approval of these challenging, but innovative medicines, there still remain significant barriers to development, approval and reimbursement of these therapies.
Since randomised, placebo-controlled trials with clinically validated endpoints are not usually appropriate for advanced therapies, there is a need for regulators to be adaptive to the different types of trials, data and endpoints to support the approval of advanced therapies.
In terms of innovative trial design, Hubert notes regulators can help to facilitate this by "enhancing the acceptability of validated surrogate endpoints to estimate long-term outcomes", as well as "improving the infrastructure for gathering real-world evidence [RWE] to supplement traditional clinical trial data".
RWE can help to mitigate some of the uncertainty around the long-term, durable therapeutic benefits of these advanced therapies. However, it can also be used to collect so-called natural history data of trial participator to be used as the comparator for trials, meaning there is no need for a placebo trial arm.
Innovative reimbursement models
A primary recommendation of Alliance for Regenerative Medicine's 2019 report is to consider to new payment structures that take into account the longer-term value these therapies have on patients and their families, as well as "the overall cost-savings to the healthcare systems".
"Increased predictability in reimbursement determinations post-approval would also likely promote growth in clinical development," adds Hubert.
The non-profit recommends a range of different models, including conditional reimbursement, paying based on outcomes and annuity-based payments.
All of these models would be supported by more and easier RWE collection, but Hubert picks out conditional approval schemes as benefitting the most; "RWE can help to offset the perceived risk of providing and reimbursing products with limited follow-up data available, while still ensuring patients can access safe and effective therapies as efficiently as possible."
Conditional reimbursement schemes involve temporary reimbursement, which is contingent on the collection and review of further evidence; an example of an existing model is NHS England's Cancer Drugs Fund, and Boris Johnson's Conservative Government has expressed a desire to expand this into an Innovative Drugs Fund to include disease areas beyond oncology.
Outcome-based reimbursement models are similar, but they are specifically linked to certain pre-determined benefits of the drug – the UK's Cell and Gene Therapy say these can be clinical, economic or patient-reported experience measures, and the best way to support them is through the development of interconnected data registries. The Pistoia Alliance's 2030 retrospective report also discussed the need to move away from a pay-per-pill approach towards payments based on outcomes when dealing with personalised medicines.
Finally, annuity payments "can help to spread the cost of therapy out over several years" Hubert explains. This allows healthcare providers to plan their resource allocation for the therapy, as well as facilitates affordable access. The Alliance's recommendations-focused report finds that these have been discussed, but not yet implemented.
Facilitating dialogue between multiple stakeholders
The central vision of both the Cell and Gene Therapy Catapult and the Alliance for Regenerative Medicine is to better connect all the groups involved in advanced medicine, ranging from patients, drug developers to regulators.
"Dialogue between industry, researchers, regulators, and other stakeholders is essential to ensure that safe and effective next-generation therapies are able to reach patients in a timely manner."
This becomes even more important as new, even more complex therapies are being developed; early dialogue would allow regulators to prepare their processes in advance, rather than trying to catch up after the fact.
In addition, the Alliance's Getting Ready report also notes the need for regulators to communicate with one another to create international standards. This makes it easier for "developers looking to launch a product in multiple countries, as well as reducing duplicative or contradictive regulatory requirements, which can be particularly burdensome for small…developers with limited resources" which dominate this field, Hubert concludes.