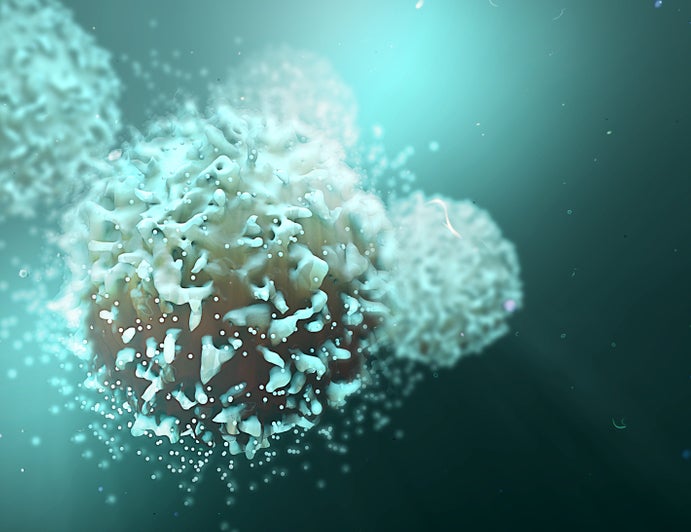 Massachusetts-based Revitope Oncology has signed a research collaboration with Chinese Junshi Biosciences focused on developing next-generation antibody-based immunotherapies for cancer.
Revitope will leverage its proprietary two-component T-cell platform and combine this with Junshi's "best-in-class antibody components" with the aim of developing "dual targeting precision-based first-in-class cancer immunotherapies [which] can be brought into clinical trials in the near future," explains Junshi vice-president Dr Sheng Yao.
Revitope CEO Steve Arkinstall adds: "Leveraging Junshi's novel antibody components along with our proprietary protein engineering platform, we believe we have the opportunity to advance our unique two-component T-cell engager therapies and deliver more efficacious and safer drugs to patients."
Junshi will have an exclusive license for any T Cell Engaging Antibody Circuit (TEAC) products that are developed as a result of the collaboration. In return, Revitope will receive up to $160m in development and commercialisation milestones for each TEAC molecule selected, as well as tiered royalties. Junshi has also made a $10m direct investment in Revitope for which it will received 9.99% of the company's total shares on an as-converted basis.
Revitope's next-generation immunotherapies
Revitope's mission is to develop "novel classes of bispecific antibody therapeutics designed to enable tumour-specific immunotherapy with improved therapeutic efficacy and safety", explains Arkinstall.
"Though there have been major advances in the field of cancer immunotherapy, one major hurdle that faces these first-generation drugs is the massive toxicity that they cause at doses that are clinically efficacious," notes Arkinstall.
"This is seen with today's T-cell engager technologies that rely on targeting single antigens on the surface of cancer cells. Unfortunately, these drugs cause toxic effects on healthy cells and tissues expressing the same target antigen." T cell engager approaches aim to redirect T cells against tumours with certain antigens so they can exert cytotoxic activity to kill cancer cells.
To overcome this issue, Arkinstall explains Revitope has created a T-cell platform that designs "two-component TEACs [which] are designed to permit specific recruitment and activation of T-cells exclusively by tumour cells".
This so-called next-generation immunotherapy approach relies on a pair of tumour-targeted antibodies that share a T-cell engaging domain. "This allows for true dual-antigen targeting to a unique tumour-specific address – two inputs coming together to enable one precision targeted output", says Arkinstall.
"Only when the two molecules come together through binding to their different tumour targets on the same tumour cell can the two halves of the CD3 binding domain recombine and create a fully functional anti-CD3 domain that can engage with T-cell," adds Arkinstall. "Normal cells expressing only one or neither of the targeted antigens will not elicit activation of a TEAC pair thereby avoiding unwanted toxicity in healthy tissues."
Combining immunotherapy expertise
Revitope's unique next-generation immunotherapy approach can be supported by "leveraging Junshi's novel antibodies as the source of sequences to target our TEAC molecules to tumour cells together", notes Arkinstall.
In addition to Junshi's antibody expertise, the partnership will take advantage of Junshi's proven success in advancing biologics quickly into clinical trials. "The efficiency of [Junshi's] SARS-CoV-2 neutralizing monoclonal antibody programme (JS016) from the initial discovery to first-in-human trial in less than six months showcased Junshi's drug development capability", notes Yao. Junshi discovered the neutralising antibodies in Febuary and dosed the first patient in a Phase I trial in collaboration with Eli Lilly in June.
By combining both companies' knowhow, Arkinstall concludes: "We believe we have the opportunity to rapidly advance our unique two-component T-cell engager therapies to the clinic and deliver more efficacious and safer drugs to patients."