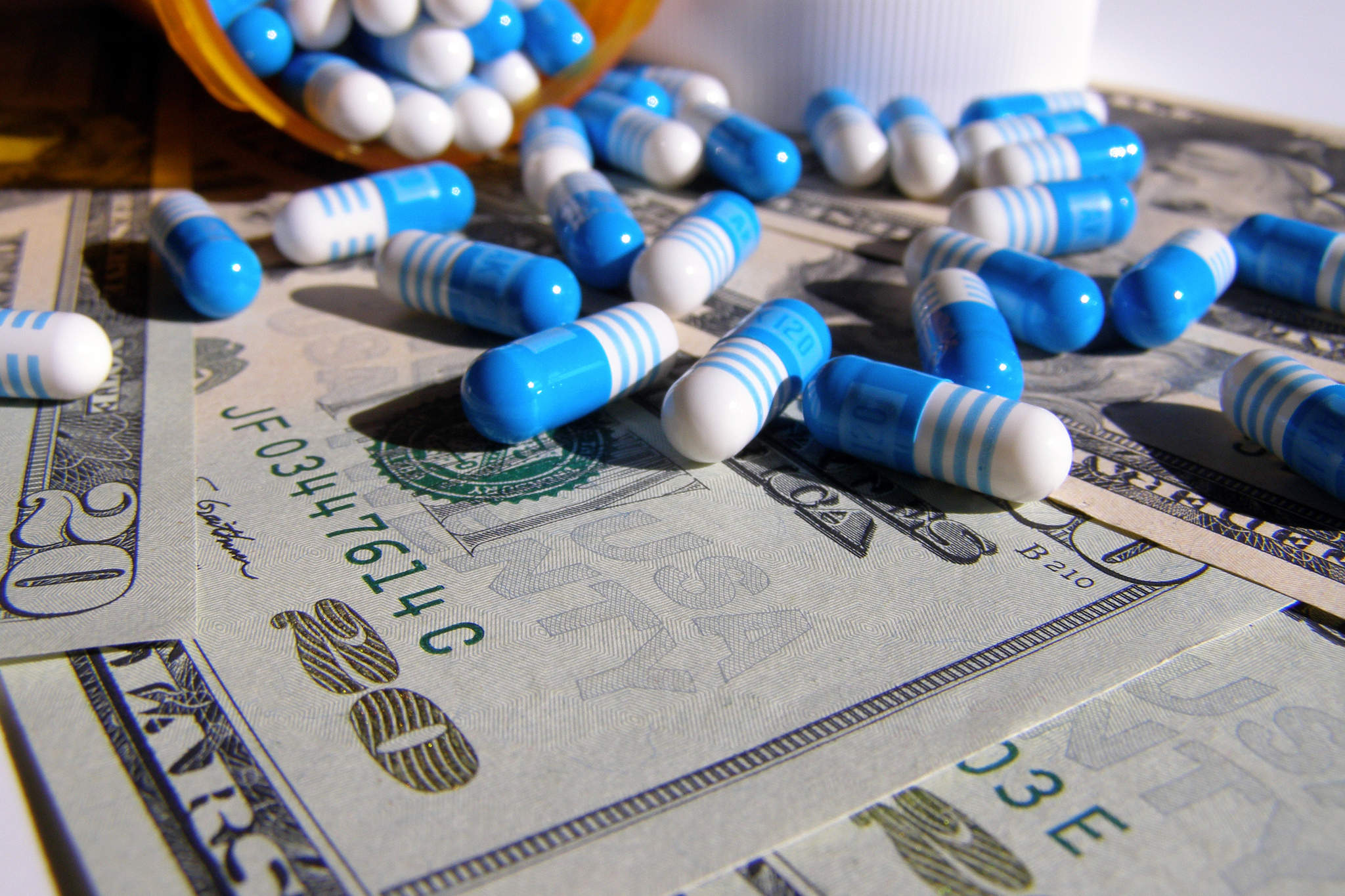 After a couple of years of generic price inflation in 2013 and 2014, which flattened out in 2015, the last year or so has seen significant price erosion in the generics market. Industry-leading generic manufacturers, including the likes of Mylan, Teva and Novartis-owned generic producer Sandoz, have reported price deflation in the first half of 2017; prices have dropped by as much as 8%, according to the big firms' Q2 earnings calls, and several companies have said they expect price drops of around 9% up to the end of the year.
In August, in the midst of what might end up as the most downbeat month in an annus horribilis for generic manufacturers, Drug Channels Institute CEO Dr Adam J. Fein reflected the consensus that this period of price erosion is unlikely to be anomalous, and may be closer to the new normal for generics in the US.
"I expect generic drug deflation to continue – and possibly accelerate – over the next 12 to 24 months," Fein wrote.
As a result of this pressure, the generics market has become increasingly chaotic, creating a mixture of knock-on effects. While consumers are likely to continue enjoying cheap common medications and reduced prices for generics that are now facing fiercer competition, worrying impacts are being felt up and down the US pharma supply chain.
Drug manufacturers and wholesalers alike are feeling the squeeze of tighter profit margins, with drugmakers scrabbling to work out if their positions are defensible against the waves of competitors entering the market. The impact on the big firms' financial performance has been clear: Teva shares lost 24% of their value in early August on the back of disappointing Q2 earnings that also forced the company to cut its dividend by 75%, while in the same month Mylan's share price slumped to its lowest point since 2013.
"To say that times are changing would be an understatement," said Mylan CEO Heather Bresch during the company's second quarter earnings call. "The generic as well as the entire healthcare industry is now at an inflection point, and every company's intersection with this point is unique."
Smaller Indian manufacturers rock the boat
So what are the major drivers of this price erosion and the subsequent crisis in the generics industry? There is a range of contributing factors, not least the increasingly common practice of pharmacies and pharmacy benefit managers (PBMs) forming large drug-purchasing partnerships that can exert much greater leverage on manufacturers when negotiating prices.
Still at the heart of the generic price issue is competition, and there are two drivers of competition in the US generics market that have been feeding into each other. The first is the surge of generic manufacturing competition from an Indian pharma sector that has grown broader and deeper in recent years, encouraged by an enticing and receptive market in the West, primarily the US.
India has built a massive pharmaceutical industry that specialises in the production of high-quality generic drugs to serve both domestic customers and foreign markets. Generic exports have increased massively as Indian factories and manufacturing hubs expand and the sector develops. Last year, $16.4bn worth of generic drugs were exported from India, compared to just $3.7bn in 2005, while a growing focus on the US has seen the share of foreign sales in the Indian pharma sector rise to around 70%, a 20% jump on 2006 levels.
Indian companies' share of the US generics market has grown at a similarly impressive rate, from 14% in 2010 to just under a quarter today. Much of that growth has come from the exporting success of Indian giants, including Sun Pharma, Cadila and Cipla. But the sector as a whole has developed a strength in depth that has brought a rush of smaller generic exporters – the likes of Aurobindo, Alkem Laboratories and Macleods Pharmaceuticals – to the US.
Indian companies have adapted to a domestic market that features strict price controls and paper-thin profit margins, and so adopt aggressive pricing strategies in the US that have served to push overall prices down, and this will likely continue, as Surajit Pal, an analyst at Mumbai-based financial services firm Prabhudas Lilladher, told Bloomberg at the end of August.
"The US business is basically icing on the cake, so they don't mind giving you a 90% discount on the very first day," Pal said. "The US will get cheaper products going forward. The US will get more competition from Indian guys."
FDA encourages downward pressure on generics prices
Indian firms are rapidly expanding their presence on the list of new generic approvals by the US Food and Drug Administration (FDA). In the first half of this year, around 40% of all US generic approvals were issued to Indian companies, a 5% year-on-year bump. Added to this is the fact the FDA is approving more generic drugs than ever before – the agency issued 763 generic approvals in the 2017 financial year, a significant leap on the 651 approved drugs the year before.
The price impact of having a wider range of generic drugs for the same indication is dramatic, as FDA data analysis shows.
"On average, the first generic competitor prices its product only slightly lower than the brand-name manufacturer," the FDA found. "However, the appearance of a second generic manufacturer reduces the average generic price to nearly half the brand name price. As additional generic manufacturers market the product, the prices continue to fall, but more slowly. For products that attract a large number of generic manufacturers, the average generic price falls to 20% of the branded price and lower."
The FDA's administrator Dr Scott Gottlieb, no doubt bolstered by the Trump administration's pledge to cut US drug prices, has prioritised encouraging the growth of generic competition to drive down prices, including accelerating the approvals process for generic drug applications where there is no or limited competition.
"Getting safe and effective generic products to market in an efficient way, being risk-based in our own work and making sure our rules aren't used to create obstacles to new competition can all help make sure that patients have access to more lower-cost options," Gottlieb said in June.
This FDA scheme to speed up generic approvals, which might be described as a free-market exercise in price control, has opened the door to international generic competition at a pace that will be appreciated by patients but may not be sustainable for the industry as a whole. It will likely benefit low-cost, agile manufacturers in India and make price competition in the sector more cut-throat than it has been in the past.
Potential knock-on effects
From many perspectives, a boom in competition and a speedy FDA approvals schedule is good news. For American patients, it means consistently cheaper generic versions of life-saving drugs, and it undercuts the positions of retail pharmacies and PBMs, which have been accused of colluding to inflate drug prices for insured customers.
But could these gains come at a cost? Price erosion in the last year has been worse than many companies and analysts expected, and if prices continue to decline at this rate, companies both large and small may start exiting unviable markets. This process has already begun, with price deflation (among other issues) forcing Teva to consider divesting its activities in areas such as women's health and pain treatment.
As Sanford C. Bernstein pharma analyst Ronny Gal has noted, an exodus of this kind can lead to significant quality concerns and shortages, as has happened before with generic injectables.
"This scenario largely played out the injectable generic value chain a decade ago," said Gal, as quoted by the Drug Channels website. "With hospitals consolidating into two large buying groups, the cost of generic drugs dropped to borderline economic level ('a dollar per vial'). Drug companies began to skimp on investment in their facilities, which in turn led to FDA shutting down facilities and drug shortages. It feels like we may be approaching a similar point when it comes to generic drugs."
Quality concerns may be exacerbated if the market is becoming dominated by low-cost India-based manufacturers, many of which have a long history of health and safety violations and run-ins with the FDA.
Ultimately, this spike in competition and sustained price erosion is a trial by fire for the industry. Companies that have invested in generic areas that are somewhat insulated from competition will fare better than those that are flooded by cheaper alternatives. This may lead the more established companies to concentrate on biosimilars or more complex generics, where it's tougher for competitors to follow, as Mylan is currently attempting to do with its generic version of GlaxoSmithKline's asthma drug Advair.