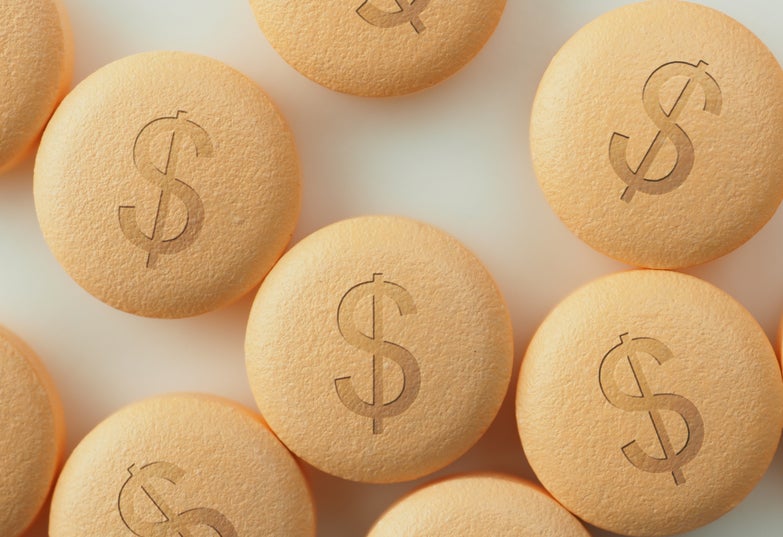 San Francisco-based VistaGen Therapeutics has signed a licensing and collaboration agreement with Shanghai-headquartered EverInsight Therapeutics.
The deal centres around EverInsight taking over the development and commercialisation of VistaGen's rapid-onset nasal spray drug, PH94B, for a range of anxiety-related disorders in Greater China, South Korea and Southeast Asia. VistaGen will retain exclusive rights to PH94B in other global markets, including the US, however.
VistaGen will receive $5m upfront in return for EverInsight taking over activities for PH94B in the three Asian markets. This funding will be used to support "development activities aimed at advancing our pipeline," explains VistaGen CEO Shawn Singh.
The company may also be eligible for additional development and commercial milestone payments of up to $172m and tiered royalties on sales.
PH94B has received fast track designation from the US Food and Drug Administration and will enter Phase III studies for social anxiety disorder (SAD) in the next year. The product is also in earlier clinical trials for other anxiety disorders.
Transforming social anxiety disorder treatment
Social anxiety disorder is a common, chronic disorder that often plagues sufferers in adolescence and for decades beyond. In the modern world of "social media, as well as increased team orientation in academic settings and the workplace", there is an even greater need for better solutions, says Singh.
"Benzodiazepines or 'benzos' such as lorazepam, alprazolam and diazepam, and beta blockers, such as propranolol, are prescribed off-label (not FDA-approved) for SAD, but have serious potential side effects, such as addiction, sedation, cognitive impairment and/or potential cardiac safety concerns."
Therapies for social anxiety disorder are needed "in anticipation of a particular anxiety-provoking situation", meaning "a safe, non-systemic, non-addicting, non-sedating, rapid-acting anti-anxiety medication is necessary to fulfil the unmet medical need," says Singh.
This is precisely what PH94B offers, according to Singh. "Based on data from all clinical studies to date, we believe our PH94B nasal spray has breakthrough potential to be an easy-to-self-administer, first-in-class neurosteroid with a novel, fast-acting mechanism of action that can be effective for treating social anxiety disorder within 10 to 15 minutes," he says.
"We envision PH94B as a fast-acting anti-anxiety medication that can be removed from a purse, briefcase or backpack as needed from time to time before an often predictable anxiety-provoking social or performance situation that is challenging for an individual with social anxiety disorder."
VistaGen also believes that – for similar reasons and particularly linked to its excellent safety profile, a real rarity in mental health treatments – PH94B has the potential to treat other anxiety disorders, such as adjustment disorder with anxiety, postpartum anxiety, perioperative anxiety and panic disorder.
The neuroactive drug is also currently entering Phase 2 development for adjustment disorder related to the COVID-19 pandemic.
Importance of the Asian markets
Although social anxiety disorder is a significant healthcare challenge in the US – affecting around 15 million Americans – it is a global problem. "Greater China is the world's second-largest pharmaceutical market, and one with notable emphasis on CNS [central nervous system] indications," notes Singh.
As VistaGen gears up to launch its Phase III US trial of PH94B, the company decided there was an early "strategic need to put in the time to build a strong core relationship with a local team" in Greater China, South Korea and Southeast Asia.
EverInsight was the perfect candidate for this endeavour because it has "deep domain expertise in all aspects of CNS drug development and commercialisation," Singh explains. "Our partnership with EverInsight…is an important first step in our plan to achieve global reach for PH94B in all key pharmaceutical markets outside the US, while retaining rights and focusing our core activities in the US."
Another important aspect of VistaGen's partnership with EverInsight is that it is funded by the a very large investment firm in Asia, the CBC Group. Managing director Sean Cao said in a statement: "We partner with innovative companies that develop novel medicines with large commercial potential in Greater China and other Asian markets.
"PH94B is an extremely valuable asset that the world desperately needs today to provide potential relief from the debilitating impact of anxiety on daily life.
"We are delighted to partner with VistaGen's team and are highly confident in our plan to advance PH94B through the necessary clinical development and approval process focused on successful commercialization in our core markets."