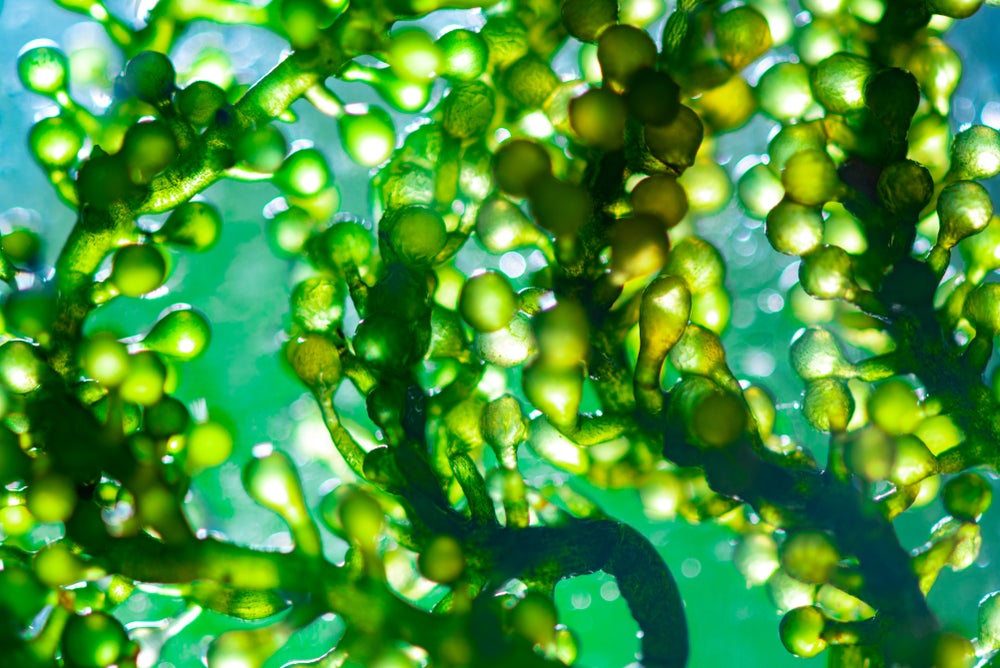 Seattle-based biologics developer Lumen Bioscience has raised $16m in a Series B financing round. The round was co-led by WestRiver Management and Bioeconomy Capital – the former is a new investor, while the latter is an existing Lumen financier. Other returning investors, including Avista Development and Columbia Pacific, also participated in the Series B, as did Lumen's founders and angel investors from the Seattle area.
This funding will support the "advancement of our clinical programs for C. difficile infection, norovirus, and traveller's diarrhoea through IND [investigational new drug application]-enabling studies and into the clinic next year," explains Lumen co-founder and CEO Brian Finrow. These are all highly prevalent, global diseases that do not currently have any effective treatment options.
WestRiver Management managing director George Montgomery stated in a release: "Lumen's innovative technology platform allows the company to generate a sustainable pipeline of novel therapeutics addressing major unmet needs. The rapid progress that Lumen has achieved in target identification, development and manufacturing is remarkable."
Lumen's pipeline was created using its unique biologics drug development and manufacturing technology. The company's platform leverages a blue-green algae called spirulina to speed up and reduce the price of drug development that does not require downstream processing purification steps.
"All told, Lumen's patented technology enables the manufacture of biologic proteins at a cost that's two to three orders of magnitude lower than traditional systems," notes Finrow.
Spirulina and biologics drug development
Existing biologics drug manufacturing approaches are expensive – costing roughly $100-200 per gram, according to Finrow – which explains why biologics have largely been used in the more lucrative therapy areas, such as cancer and autoimmune disorders, rather than highly prevalent diseases that primarily affect developing countries.
This situation led Lumen's researchers – including co-founder and chief scientific officer Jim Roberts – to develop a method to stabilise new genes into spirulina, an algae that just requires saltwater, light and a small amount of carbon dioxide to grow and produce biologics.
Essentially, Lumen is using spirulina as a living factory to develop therapeutic proteins, as well as to create "an edible product with the ability to treat disease", notes Finrow.
Lumen's process involves developing "a spirulina strain that makes the therapeutic protein of interest — often an antibody — which accumulates inside the cell membrane as it grows", Finrow notes. "The entire biomass is then spray-dried yielding a fine powder, which can be packed into capsules."
He adds: "The spirulina cells are no longer alive at this point, but their cell membranes protect the therapeutic proteins as they travel through the stomach, releasing the antibody payload in the intestines.
"This is the site of disease for many widespread diseases that lack adequate treatments today. And best of all, because both spirulina itself and orally consumed antibodies are well known to be safe, a much more potent dose can be delivered."
This process differs substantially from the standard batch fermentation used for other biologic drugs. As a result, "Lumen can make antibody therapeutics for 1/1,000th the cost of traditional batch-fermentation systems," Finrow says.
Lumen's spirulina approach "doesn't require sterile culture conditions and can be grown continuously, rather than in small batches". It also does not require downstream processing, "an expensive series of purification steps required to extract the therapeutic from its production source, test the recovered product, and perhaps even further modify it before use", Finrow adds.
Resolving global unmet needs
Lumen's spirulina technology offers a promising treatment option for the three conditions that the company is currently focusing on: C. difficile, norovirus, and traveller's diarrhoea. It is a "low-cost, orally delivered, antibiotic-free therapeutic that doesn't require refrigerated distribution or needle injection," notes Finrow. "That makes it ideal for treating enteric diseases that afflict hundreds of millions of people anywhere in the world."
No preventative treatments exist for these three widespread diseases. There are zero vaccines or drugs available for norovirus infection, while for both traveller's diarrhoea and C.difficile the only option is antibiotics. But Finrow states: "Antibiotics aren't a perfect solution as they are not approved for prevention, and widespread usage has increased rates of antimicrobial resistance. For C. difficile in particular, antibiotic treatment in many patients just sets up the next round of infection."
Lumen has recently completed data collection for its Phase I safety and dose-escalation trial in Australia of LMN-101 for traveller's diarrhoea caused by campylobacter. The next step is to start a Phase II trial in 2021 in the US.
"Lumen has developed encouraging data in support of its C. difficile and norovirus programs," which are both currently in the pre-clinical stages, Finrow says.
The company is continuing to evaluate other highly prevalent global diseases without treatment options for which it could leverage its spirulina-based approach. Finrow explains that the platform "is suitable for an enormous number of highly prevalent diseases of the GI [gastrointestinal] tract; this includes coeliac disease, inflammatory bowel disease (IBD), and certain metabolic disorders".
Montgomery noted: "We are pleased to support Lumen's mission to expand the use of its biologic drug technology into new treatment areas that were previously blocked due to biologics delivery challenges or cost and scalability issues."