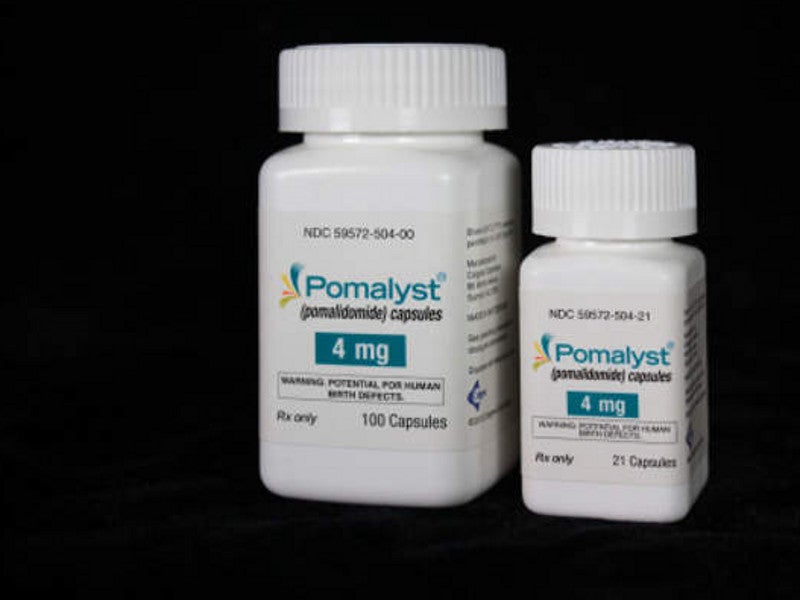 The top orphan drugs in oncology in 2018: Ranking the ten biggest orphan drugs
10. Pomalyst/Imnovid (pomalidomide)
9. Alimta (pemetrexed)
8. Neulasta (pegfilgrastim)
7. Rituxan/MabThera (rituximab)
6. Imbruvica (ibrutinib)
5. Opdivo (nivolumab)
How well do you really know your competitors?
Access the most comprehensive Company Profiles on the market, powered by GlobalData. Save hours of research. Gain competitive edge.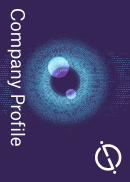 Company Profile – free sample
Thank you!
Your download email will arrive shortly
Not ready to buy yet? Download a free sample
We are confident about the unique quality of our Company Profiles. However, we want you to make the most beneficial decision for your business, so we offer a free sample that you can download by submitting the below form
By GlobalData
4. Avastin (bevacizumab)
3. Herceptin (trastuzumab)
2. Keytruda (pembrolizumab)
1. Revlimid (lenalidomide)
10. Pomalyst/Imnovid (pomalidomide) – $2bn
Approved in 2013, Celgene's Pomalyst holds orphan drug status for multiple myeloma and Kaposi sarcoma, for which it is yet to receive approval from the US Food and Drug Administration (FDA). The drug's sales grew by approximately 26% in 2018 compared to 2017.
Celgene has submitted marketing applications in Europe and Japan for Pomalyst in combination with bortezomib and dexamethasone (PVd) for previously untreated relapsed or refractory multiple myeloma in adult patients. Approval for the new triplet regimen is expected in 2019, which, if received, will increase the drug's market share.
Pomalyst is also in late-stage clinical development as either a monotherapy or a combination therapy for relapsed or refractory multiple myeloma and myelofibrosis. The patent exclusivity for the drug in the US will expire in 2024.
9. Alimta (pemetrexed) – $2.1bn
Net sales of Eli Lilly's Alimta grew by 3% year-over-year in 2018. The US sales of the drug grew by 9% due to increased demand and higher realised prices.
Sales outside the US, however, declined by 3% as competition also led to lower realised prices. In addition, loss of market exclusivity in certain European countries such as Germany affected the drug's sales in markets outside the US.
Alimta is approved for the treatment of non-small cell lung cancer (NSCLC) and mesothelioma. It was first approved in 2004 and holds orphan drug status for malignant pleural mesothelioma in the US. The patent for the drug will expire in 2022.
8. Neulasta (pegfilgrastim) – $4.4bn
Neulasta's net sales in 2018 declined by 1% compared to 2017 despite higher demand from the US Government in the second half of the year. A major portion of the drug's net sales originated from the US market.
Developed by Amgen, the drug is a leucocyte growth factor first approved in 2012 for chemotherapy-induced febrile neutropenia. It received orphan drug status for the treatment of patients, who are at the risk of developing myelosuppression following a radiation accident.
Kyowa Hakko Kirin markets Neulasta in Asia under different brand names, including Peglasta®, G-LASTA®, and GRAN®.
7. Rituxan/MabThera (rituximab) – $5.2bn
Sales of Roche's Rituxan are divided between two therapeutic areas, namely oncology and immunology. In oncology, the drug's sales declined by 10% in 2018 compared to 2017, while a 1% growth was recorded in immunology. The drug went off-patent in Europe in 2013 and the US in 2016, opening it up to biosimilar competition. The first Rituxan biosimilar is expected to hit the US market in the second half of 2019, where a 4% growth in sales was reported in 2018.
In Europe, the drug already suffered a 47% decline in sales due to competition from biosimilars. Government price cuts in Japan also led to a 36% decrease in sales. The drug, however, recorded an 11% growth in the rest of the world due to increased market penetration. China, Brazil and Turkey were the major contributors to the growth.
Rituxan was initially approved in 1997 for the treatment of non-Hodgkin lymphoma (NHL). It was later used for chronic lymphocytic leukaemia (CLL) in oncology and other non-oncology indications such as rheumatoid arthritis and pemphigus vulgaris.
6. Imbruvica (ibrutinib) – $6.2bn
Jointly developed by Abbvie and Johnson & Johnson (J&J), Imbruvica is a first-in-class Bruton's tyrosine kinase (BTK) inhibitor. Abbvie reported global net sales of $3.5bn for the drug in 2018, witnessing a 39.5% increase compared to 2017, while J&J earned $2.6bn, representing a 38.1% growth compared to 2017. The drug accounted for approximately 27% of J&J's total oncology drug sales in 2018.
Imbruvica was first approved in 2013 in the US and has received orphan drug status in Europe and the US for mantle cell lymphoma, Waldenström macroglobulinemia, and B-cell chronic lymphocytic leukaemia (B-cell CLL). The FDA approval for B-cell CLL indication for Imbruvica in combination with Gazyva (obinutuzumab) was received in January 2019.
In the US, Imbruvica also holds orphan drug status for marginal zone lymphoma, chronic graft versus host disease, and gastric cancer. The patent for Imbruvica in the US and Europe is expected to expire in 2026.
5. Opdivo (nivolumab) – $6.7bn
Global sales of Bristol-Myers Squibb's (BMS) Opdivo increased by 36% in 2018 compared to 2017. The drug competes with Merck's Keytruda for market share.
Opdivo is the first anti-programmed death receptor (PD-1) approved in the world. First launched in Japan in 2014, the drug is indicated for 12 types of cancers as either a monotherapy or a combination therapy. It holds orphan status for SCLC, classical Hodgkin lymphoma (cHL), melanoma, and adult hepatocellular carcinoma in the US.
Patent protection for Opdivo in Europe will expire in 2026, followed by that in the US in 2027. BMS is currently exploring the use of Opdivo in combination with Yervoy.
4. Avastin (bevacizumab) – $6.9bn
In 2018, Roche's Avastin recorded a 3% overall growth in sales, which increased internationally by 12% due to broader market penetration in China. In Japan, the rising demand for ovarian cancer treatment led to a 3% increase in sales. European sales, however, declined due to reduced reimbursement for the drug.
Avastin was first approved in 2004 and is currently indicated for the treatment of six types of cancer, including colorectal, lung, kidney, cervical and ovarian cancer, as well as relapsed glioblastoma. It holds orphan drug status in the US for glioblastoma, renal cell carcinoma, primary peritoneal carcinoma, fallopian, and ovarian cancer treatment.
The drug will go off-patent in the US in July 2019 and in Europe in 2022. The FDA approved the first Avastin biosimilar, Mvasi, in 2017. Competition from biosimilars and immunotherapy drugs in lung cancer are expected to affect Avastin's sales in the US in future.
3. Herceptin (trastuzumab) – $7bn
Roche managed to grow the sales of Herceptin even after patent expiry in Europe in 2014, although at an increasingly slower pace. The drug recorded year-over-year net sales growth of 1% in 2018, amid price cuts by the Japanese Government.
Herceptin's patent is set to expire in the US in 2019, with the first Rituxan biosimilar expected to hit the market in the second half of 2019. The launch of a biosimilar is expected to further affect the global sales of the drug.
Herceptin changed the scenario of HER2-positive breast cancer treatment after its initial approval in 1998, being the first one to target the illness. It is currently approved for metastatic breast cancer and gastric cancer, as well as holds orphan drug status for gastric cancer in the US.
2. Keytruda (pembrolizumab) – $7.1bn
The net sales of Keytruda grew by approximately 47% in 2018, driven by multiple approved indications. Keytruda is approved for treating 11 cancer types such as NSCLC, urothelial cancer, and head and neck squamous cell carcinoma (HNSCC) either as a monotherapy or in combination with other therapies.
Developed by Merck, Keytruda was the first anti-PD-1 therapy approved by the FDA in 2014. The drug holds orphan drug status for cHL, melanoma, hepatocellular carcinoma, primary mediastinal large B-cell lymphoma, and adenocarcinoma of stomach in the US.
The patent protection for the drug will not go off before 2028. Merck is, meanwhile, studying the drug's efficacy in various other indications and has submitted a number of supplemental biologics licence applications (sBLA).
1. Revlimid (lenalidomide) – $9.7bn
Sales of Celgene's Revlimid increased by approximately 18% in 2018. Approved in 2005, the drug is indicated for the treatment of multiple myeloma, myelodysplastic syndromes, and mantle cell lymphoma, a rare blood cancer. Revlimid holds orphan drug status for all the three conditions in the US and Australia, in addition to myelodysplastic syndromes and mantle cell lymphoma in Europe.
The drug still maintains an upsurge in revenue due to the continuous efforts in research and development (R&D) to expand the indications either in combination with other therapies or as a monotherapy.
The positive clinical developments of the drug for newly diagnosed multiple myeloma, relapsed/refractory NHL, and diffuse large B-cell lymphoma (DLBCL) are the potential future growth drivers across geographies. The drug is also under late-stage clinical development for follicular lymphoma, indolent lymphoma, and untreated activated B-cell DLBCL.