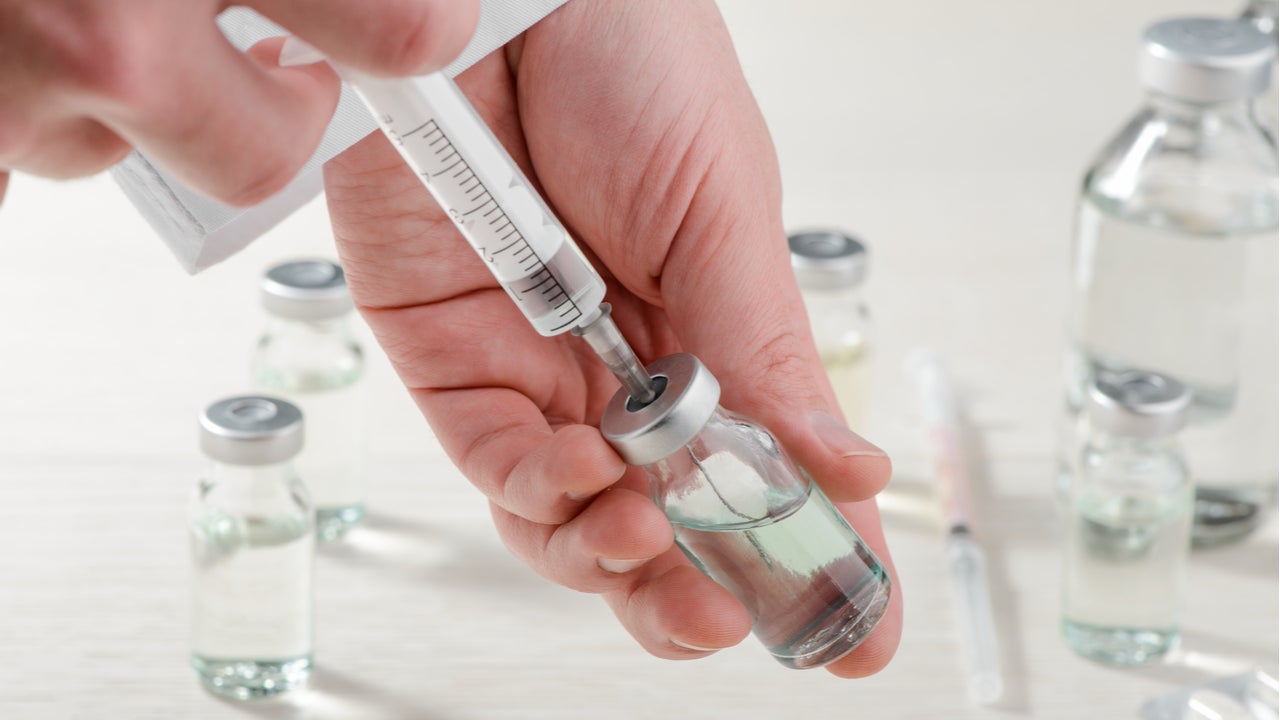 Plasma Rx leads as Pharmaceutical Technology lists ten of the most popular tweets on infectious disease in August 2020 based on data from GlobalData's Influencer Platform. The top tweets were chosen from influencers as tracked by GlobalData's Influencer Platform, which is based on a scientific process that works on pre-defined parameters. Influencers are selected after a deep analysis of the influencer's relevance, network strength, engagement, and leading discussions on new and emerging trends.
Top tweets on infectious disease in August 2020
1. Peter Hotez's tweet on Emergency Use Authorization for plasma Rx
Peter Hotez, professor and dean of Bayor College of Medicine, tweeted on how the Emergency Use Authorization (EUA) for plasma Rx by the US President may be driven by ulterior motives and hidden agendas. He noted that the government may be lowering the bar for EUA in general in order to ensure an EUA for Covid-19 vaccine in time for the US election.
Hotez added that although plasma Rx has shown some benefit in studies, convalescent plasma has proven to be far more effective.
Thread 1/5: I suspect the reasons behind the POTUS Emergency Use Authorization (EUA) for plasma Rx may have an ulterior motive: They are working to lower the bar for EUAs in general, in order to push what they really want – an EUA for a COVID19 #vaccine

— Prof Peter Hotez MD PhD (@PeterHotez) August 24, 2020
Username: Peter Hotez
Twitter handle: @PeterHotez
Retweets: 1,102
Likes: 2,729
2. Marc Lipsitch's tweet on ways to curb coronavirus until a vaccine is available
Marc Lipsitch, professor of epidemiology and microbiology at Harvard University, shared an article on how to deal with coronavirus until a vaccine arrives. The US reopened too quickly and is now experiencing 50,000 new cases per day, which the public healthcare system cannot handle, the article added.
The recovery of the US economy requires getting the virus under control and reducing the case load to less than one per 100,000 people per day. This can be achieved through mandatory sheltering in place and following a comprehensive lockdown, state by state, for up to six weeks, the article noted.
Impressive argument that is hard to dispute: Here's How to Crush the Virus Until Vaccines Arrive https://t.co/L0mbwn1OUK

— Marc Lipsitch (@mlipsitch) August 7, 2020
Username: Marc Lipsitch
Twitter handle: @mlipsitch
Retweets: 316
Likes: 687
3. Helen Branswell's tweet on first case of COVID-19 re-infection
Helen Branswell, a public health reporter and writer, shared an article on the first case of Covid-19 re-infection reported in Hong Kong. The patient contracted the virus again after four and half months, which raises concerns about the immune protection against the virus.
Research conducted at the University of Hong Kong found that the strain of the virus from the first and second infections was different. The two viruses had a difference of 24 nucleotides indicating that the first infection was not related to the second.
Experts noted that the immunity protection from coronavirus infection may only last for a few months although it may offer some immunity rather than completely preventing the disease.
The sky is not falling: Scientists in Hong Kong report a what looks like a credible case of #Covid19 reinfection, 4.5 months after first infection.
This is interesting but not unexpected. The man's second infection was symptom-free. @DrewQJoseph reports. https://t.co/Ft6oSqKUjS

— Helen Branswell (@HelenBranswell) August 24, 2020
Username: Helen Branswell
Twitter handle: @HelenBranswell
Retweets: 306
Likes: 433
4. Seth Berkley's tweet on Dengue breakthrough in Indonesia
Seth Berkley, an epidemiologist and CEO of Gavi, a vaccine alliance, shared an article on how Wolbachia bacteria can help in reducing dengue. A six month study conducted in Yogyakarta city in Indonesia on mosquitoes infected with the naturally occurring Wolbachia bacteria showed that the number of dengue cases declined.
The Wolbachia bacteria was micro-injected into mosquito eggs and introduced into homes over the six month period. Approximately six million mosquitoes were released across 13km2 in Yogyakarta city during the study, which decreased the infection rate by 77% compared to other areas.
The exact cause for the decline in transmission of dengue is not known but researchers believe that the virus may be competing with the bacteria for resources that are needed to replicate.
Fascinating article on how Wolbachia-infected mosquitoes released into Yogyakarta helped reduce the number of dengue infections by 77%. It'll be interesting to see if they could help prevent the spread of other viruses too – such as chikungunya and zika: https://t.co/HZ3vG3OQiV

— Seth Berkley (@GaviSeth) August 30, 2020
Username: Seth Berkley
Twitter handle: @GaviSeth
Retweets: 96
Likes: 187
5. Laurie Garrett's tweet on emergency authorisation for use of blood plasma being put on hold
Laurie Garrett, an author and science journalist, shared an article on the US Food and Drug Administration (FDA) putting the emergency authorisation for blood plasma as a Covid-19 treatment on hold. The FDA noted that data on the clinical study supporting use of blood plasma as a treatment was too weak.
The blood plasma of Covid-19 survivors was considered to be rich in antibodies and safe, although clinical trials including the largest trial being conducted by Mayo Clinic are yet to prove its effectiveness against coronavirus.
Bad news on #COVID19 treatment front….
whole plasma isn't very helpful. Let's hope target immunoglobulins and monoclonal antibodies perform better. https://t.co/PJwW2gfoMP

— Laurie Garrett (@Laurie_Garrett) August 19, 2020
Username: Laurie Garrett
Twitter handle: @Laurie_Garrett
Retweets: 94
Likes: 138
6. Kai Kupferschmidt's tweet on approval of Russia's COVID-19 vaccine
Kai Kupferschmidt, a microbiologist and science journalist, shared an article on Russia's Covid-19 vaccine calling its approval premature. Developed by Gamaleya Research Institute of Epidemiology and Microbiology, the vaccine was tested in just 76 people and granted emergency approval. The vaccine, however, cannot be used by the general public until January 2021 after the completion of a larger clinical trial.
The vaccine includes two different versions of adenoviruses that can carry the gene for the surface protein of the SARS-CoV-2 virus. A phase III clinical trial comprising of more than 2,000 people was scheduled to begin in August in Russia, UAE and Mexico, the article noted.
"It's ridiculous," says Svetlana Zavidova, a lawyer who heads the Association of Clinical Research Organizations in Russia. "I feel only shame for our country."

My colleague @sciencecohen explains what you need to know about Russia's #covid19 "vaccine".https://t.co/FYITPjP2ZE

— Kai Kupferschmidt (@kakape) August 11, 2020
Username: Kai Kupferschmidt
Twitter handle: @kakape
Retweets: 77
Likes: 112
7. Ian M Mackay's tweet on first novel influenza case in the US
Ian M Mackay, a virologist and scientist, shared an article on the detection of the first human infection with an influenza A(H3N2) variant (A(H3N2)v) virus by the Centers for Disease Control and Prevention. The influenza virus commonly occurs in swine and is termed as variant influenza virus.
The patient was not exposed to swine and recovered from the infection. This is the first H3N2v case reported in Hawaii since 2018, according to the article.
H3N2v novel influenza case reported in Hawaii, Source of infection investigated
-watching this one I guess @FluTrackers?
https://t.co/JONonyDY1B

— ɪᴀɴ ᴍ. ᴍᴀᴄᴋᴀʏ, ᴘʜᴅ 🦠🤧🧬🥼🦟🧻 (@MackayIM) August 19, 2020
Username: Ian M Mackay
Twitter handle: @MackayIM
Retweets: 73
Likes: 129
8. Francis S. Collins' tweet on NIH's Rapid Acceleration of Diagnostics initiative
Francis S. Collins, Director of the National Institutes of Health (NIH), shared an article on Rapid Acceleration of Diagnostics (RADx) initiative, which is aimed at developing fast and affordable diagnostic testing for Covid-19. NIH selected seven biomedical technology companies to receive $248.7m in federal stimulus to scale up the development of point-of-care and lab-based testing approaches.
Four out of seven projects will focus on developing lab-based diagnostic capacity, which will enable tens of thousands of tests to be conducted per day by September. The other three projects will focus on the development of point-of-care testing for Covid-19. These tests will enable results to be more rapidly and readily available in doctor's offices, clinics, schools, or even at home.
Thanks to innovative research, better tests and better treatments for #COVID19 are coming. Get the latest on the progress being made by the #NIH-led #RADx and #ACTIV initiatives. https://t.co/vABhHIc2I6

— Francis S. Collins (@NIHDirector) August 6, 2020
Username: Francis S. Collins
Twitter handle: @NIHDirector
Retweets: 63
Likes: 123
9. Onisillossekkides' tweet on Africa being declared free of wild polio
Onisillossekkides, senior content editor at Elsevier, shared an article on Africa being declared free of wild polio. The Africa Regional Certification Commission declared that the continent is now free of the virus, four years after last cases were recorded. Wild polio can cause irreversible paralysis and in some cases death.
A World Health Organisation (WHO) official stated that the achievement is the result of collaboration between international health bodies, national and local governments, community volunteers and survivors by improving surveillance and tackling vaccine scepticism.
Africa to be declared free of wild #polio after decades of work https://t.co/K9XQuKxa2V

— onisillos sekkides (@onisillos) August 25, 2020
Username: Onisillossekkides
Twitter handle: @onisillos
Retweets: 24
Likes: 76
10. Gregg Gonsalves' tweet on hydroxychloroquine and its use in treating Covid-19
Gregg Gonsalves, an associate professor at Yale School of Public Health, shared an article on hydroxychloroquine and its use. The article noted that hydroxychloroquine alone or together with the antibiotic, azithromycin, was not effective in improving the clinical status of patients with Covid-19.
Further, clinical trials have indicated that treatment with hydroxychloroquine may lead to increased risk of adverse reactions. The continuous recommendation for hydroxychloroquine use is distracting from the scientific advancements made towards treatments for Covid-19, the article noted.
Statement from Yale Faculty on Hydroxychloroquine and its Use in COVID-19. @thehowie @SaadOmer3 @ADPaltiel @YaleSPH @Yale https://t.co/B2o6aG8HIZ

— Gregg Gonsalves (@gregggonsalves) August 4, 2020
Username: Gregg Gonsalves
Twitter handle: @gregggonsalves
Retweets: 20
Likes: 43