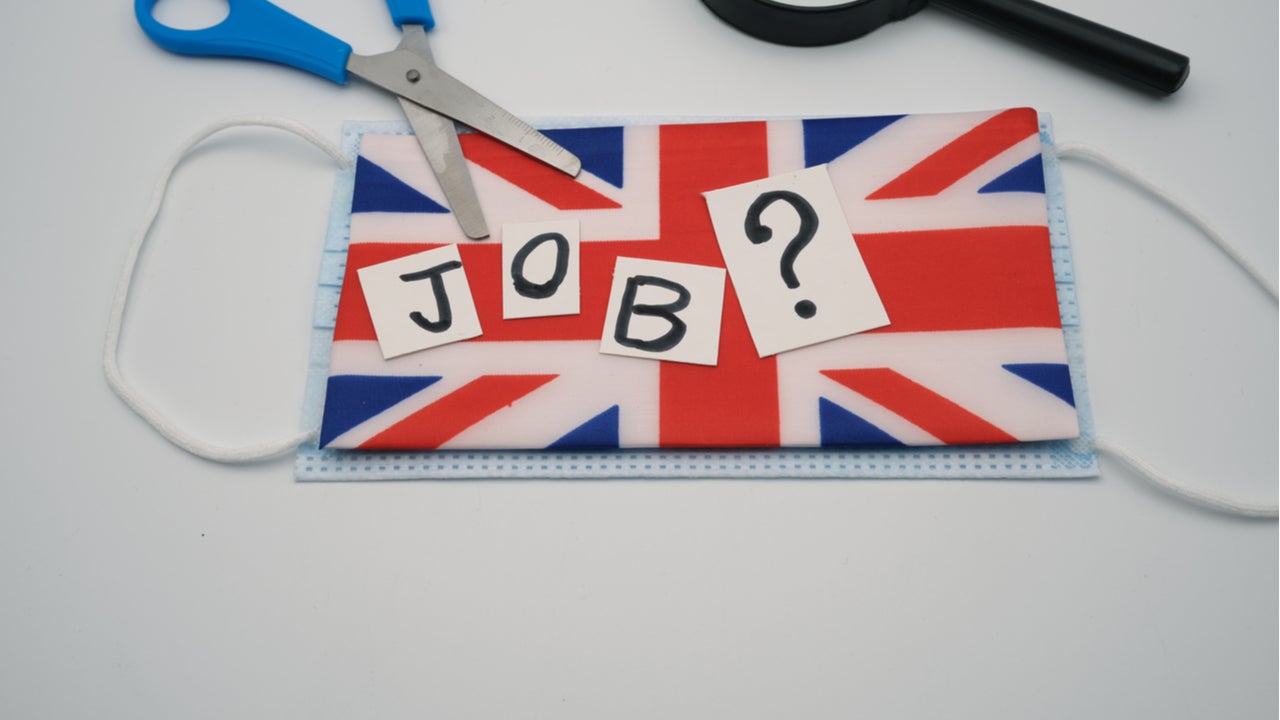 Economists believe that stricter lockdowns being imposed at the start of the year has contributed to the UK's falling job rate in the three months to January.
Howard Archer
Howard Archer, chief economic advisor to the EY ITEM Club, shared an article on Britain's jobless rate dropping to 5.0% in the three months to January as the country entered into a new lockdown phase. Experts believe that the drop partly reflects how people stopped looking for jobs due to stricter restrictions in the early part of the year. The jobless rate fell from 5.1% in the last quarter of 2020 to 5.0% in the three months to January.
According to Archer, the latest labour market data shows mixed results but is considerably resilient overall. While some experts believe that the drop was due to high jobless numbers for October, others opine that it also reflected an increase in the proportion of potential workers classified as 'inactive', including students, parents looking after their children full-time, and people who may have temporarily given up searching for jobs.
The 'inactivity rate' rose by 0.3 percentage points over the past three months to 21.0%, highest since early 2019, while the share of people in employment fell by 0.3 percentage points over the same period, a drop of 147,000.
A number of non-essential shops and businesses have been closed since January in England to curb the rise in more dominant Covid-19 variants, with similar restrictions across other parts of the UK. The government extended the furlough scheme to support unemployed workers to the end of September. Economists believe that without this, Britain's jobless rate would have been higher.
Includes my take on latest #UK #labour market figures – UK jobless rate falls as workers drop out of labour force https://t.co/scuj1DlKNf

— Howard Archer (@HowardArcherUK) March 23, 2021
Jim Stanford
Canadian economist Jim Stanford, shared an article on business groups in Ontario seeking an expansion of Covid-19 aid as the finance minister faces a difficult first budget, to continue supporting hurt businesses which could risk deficits that can curb spending flexibility for years.
Stanford believes that letting deficit concerns dilute the focus towards supporting struggling businesses is irresponsible on the part of the government. Consequently, business groups are demanding Covid aid programmes that include a $20,000 grant to support small businesses whose incomes have been massively impacted by the coronavirus lockdowns. Despite the vaccine rollout, businesses have stressed that they need the support.
Ryan Mallough, Ontario regional director for the Canadian Federation of Independent Business (CFIB), stated that not only are businesses failing because of the Covid crisis, but a number of healthy ones are also struggling. The CFIB is therefore, pushing the provincial government to expand the $20,000 grant to businesses who weren't officially shut by the lockdowns, but who have struggled through the pandemic, including dry cleaners, catering companies, and craft brewers.
Nice survey by @starbeer of the choices facing Ont govt in this big COVID budget. I emphasize that Job 1 is still defeating contagion (and this govt has a spotty record on that score). Letting deficit concerns dilute that focus at all is irresponsible. https://t.co/er6kk9jnyC

— Jim Stanford (@JimboStanford) March 23, 2021
Sergei Guriev
Russian economist Serge Guriev, re-tweeted an article on why the Russian economy may have performed better than Europe's during the coronavirus pandemic. According to Guriev, Putin's Covid-19 policy to prioritise economy over people and healthcare could have restored the economy more to some extent than others. However, the choices have led to high mortality rates.
While Russia's GDP declined by 4% in 2020, the country's official numbers revealed that coronavirus deaths accounted for nearly 60,000. According to President Putin, Russia's Sputnik V is the first Covid-19 vaccine to be registered in the world, with mass vaccinations having started in 2020 and thousands of doses supplied to Argentina.
Guriev argues that some of the statements are correct and some false. Firstly, it is true that the Russia's Covid-induced economic recession will not be as deep as Europe's.
While in the first half of 2020 international organisations forecasted a Russian GDP decline of 6, 8 or even 10% in 2020, they conceded back to 4%. In fact, the Russian government's projections are a bit better than the 4% decline, and also better than the numbers for the UK (-9.8), the Euro area (-8.3), Japan (-5.3), and the US (-4.3).
Why is Russia's economy performing better than Europe's? Acc to economist Guriev because Putin's covid policy put economy first. Excess mortality in Russia for that reason rose to plm 400.000 https://t.co/q3UJSuS0jN

— Laura Starink (@LauraStarink1) March 23, 2021