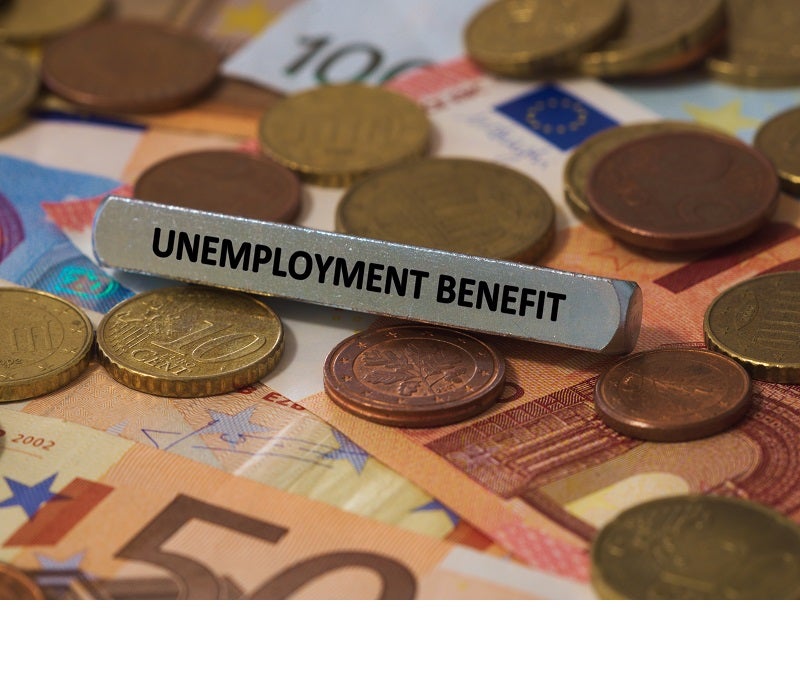 As the debate on the next fiscal stimulus package continues, experts highlight the importance of unemployment benefits to keep millions out of poverty. Both unemployment benefits and direct payments are essential to support people until the pandemic is controlled. Macroeconomic influencers share their views on the Covid -19 impact.
Fabio Ghironi
Fabio Ghironi, a professor of economics at University of Washington, shared an article on the importance of unemployment benefits and direct payments to keep millions of people out of poverty. More than 72 million people have been unemployed in the US and unemployment benefits along with direct payments of $1,200 have helped these people to make ends meet.
However, some of the unemployed people have not been able to receive unemployment benefits despite applying weeks in advance. The article notes that the next stimulus package should ensure unemployment benefits along with direct payments until the pandemic is under control.
Direct payments will help in keeping approximately eight million people out of poverty and further direct payments will help 18 million people.
More than half of people out of work aren't getting unemployment benefits. AFL-CIO's @WSpriggs and our own @dorianwarren explain why direct payments are needed in addition to more UI. #MoneyForThePeople #OneCheckIsNotEnough https://t.co/wOuu389OcV

— Economic Security Project (@EconomicSecProj) August 10, 2020
Brett House
Brett House, deputy chief economist at Scotia Economics, tweeted on the decline in Canada's inflation rate and how it should be treated cautiously. He noted that the decline was mainly due to decrease in gasoline prices and airfares as travel increased.
House's comments were based on the latest Consumer Price Index (CPI), which increased by 0.1% on a year-on-year (Y-o-Y) basis. Gasoline prices declined by 14.9% Y-o-Y during the month, while air transportation prices declined by 8.5% for the first time in five years.
Treat #Canada's July inflation headline undershoot cautiously: it was mostly driven by gasoline prices & a big drop in imputed airfares as travel rose. Muted price pressures should follow Q2's fall in demand, but these numbers raise questions. #cdnecon https://t.co/52BXEP6WCK pic.twitter.com/fWn4fBDKah

— Brett House (@BrettEHouse) August 19, 2020
Ashraf Laidi
Ashraf Laidi, a strategist and author, tweeted on Apple's market cap crossing $2tn. He noted that at $2tn, the company's market cap is more than the GDP of many countries including Italy, Brazil, Canada, Russia, South Korea, Spain, and Australia.
At $2 trillion, Apple's market cap is now higher than the GDP of…
Italy
Brazil
Canada
Russia
S. Korea
Spain
Australia
Mexico
Indonesia
Netherlands
Saudi Arabia
Turkey
Switzerland
Taiwan
Poland
Thailand
Sweden
Belgium
Iran
Austria
Nigeria
Argentina
Norway
UAE
Israel
Ireland

— Charlie Bilello (@charliebilello) August 19, 2020
James Picerno
James Picerno, editor of US Business Cycle Risk Report, shared a chart on which countries in will recover faster from the Covid-19 induced crisis. The chart shows that countries in Asia such as South Korea are expected to return to pre-pandemic GDP levels by the next year.
Countries such as Russia, Mexico, Italy and Japan, however, are expected to take four to five years to return to pre-Covid-19 GDP levels.
Which countries will recover the fastest from coronavirus-induced recession? Some, like #Russia, #Mexico or #Italy will take four to five years, while others, like #SouthKorea, will be pack to pre-pandemic GDP levels next year pic.twitter.com/HodZzew719

— Agathe Demarais (@AgatheDemarais) August 19, 2020