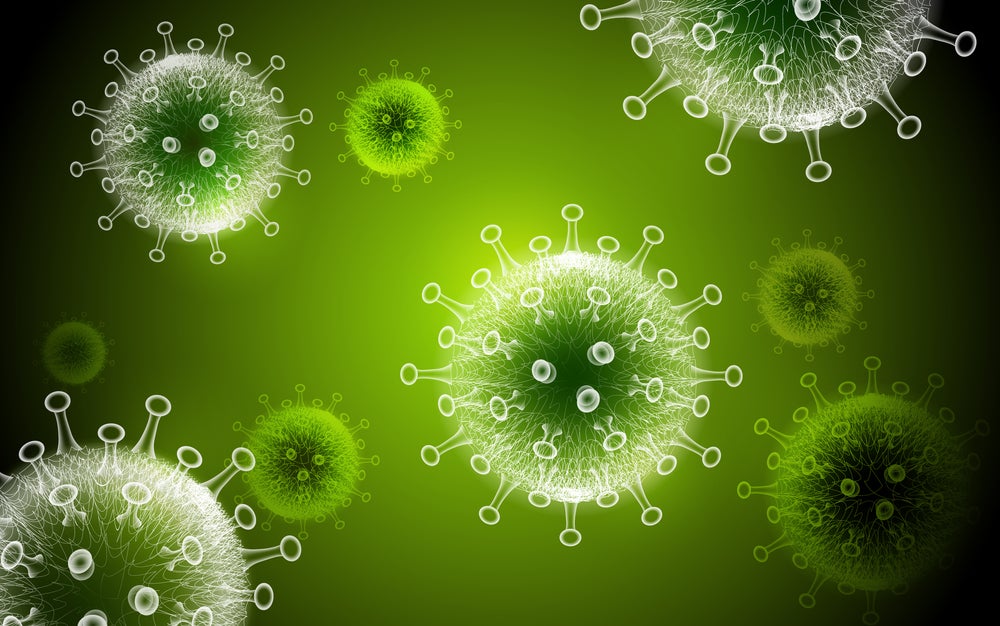 An unsurprising focus of WIRED Health:Tech 2020, which was held virtually on 22 September, was the ongoing Covid-19 pandemic. This novel coronavirus has affected everyone's lives profoundly over the last six months. As many countries, including the UK, prepare for a second wave of the pandemic and the need for potential new lockdown measures, the event proved an opportune moment to look at the progress made, the lessons learned and the next steps that need to be taken.
Progress made in Covid-19 vaccines
A major question on everyone's mind is when will a Covid-19 vaccine be available?
Although a precise answer to that question remains elusive – with the exception of Russia and China, which have both approved vaccines for limited use – it is looking like Phase III data from various global companies will be coming out in the coming months. Getting nine vaccines, according to the New York Times Tracker, into the final stage of clinical testing within a year of Covid-19 first emerging in China is absolutely remarkable.
Wired invited two of the companies with Covid-19 vaccines in Phase III trials to talk about their products at the event: Moderna and BioNTech.
Talking about the company's vaccine, which is being developed in collaboration with Pfizer, BioNTech CEO Ugur Sahin notes that it has been in progress since January. The vaccine is currently in Phase III trials and being studied in more than 44,000 participants. Pfizer's CEO Albert Bourla stated a few weeks ago at a digital International Federation of Pharmaceutical Manufacturers and Associations briefing that the Phase III results are expected in October.
Moderna chief medical officer Tal Zaks noted that his company is in a similar place to BioNTech/Pfizer's vaccine; 30,000 people have been enrolled in Phase III studies. However, Zaks did not state precisely when the results might be available, only committing to sharing data in the "coming weeks and months".
Importantly, both emphasised that there is no real vaccine race. "I only have two competitors: the virus and the clock," said Zaks. "The world needs much more than just one company to succeed here." Sahin, meanwhile, noted how crucial collaboration has been to the progress made with Covid-19 vaccines to date.
Vaccine nationalism and issues with access
Another feature of Covid-19 vaccine progress has been a clear sign from richer countries about guaranteeing access to the leading candidates. The US and Canada have signed unilateral supply deals with various manufacturers. The European Commission has been signing deals for European Union countries, while the UK decided it wanted to negotiate its own separate agreements through the Vaccines Taskforce.
Despite this, University of Edinburgh professor and chair in global public health Devi Sridhar is hopeful that there is a move towards global thinking about this vaccine. In a discussion at WIRED Health:Tech, she stated that we need a collective approach, such as through the World Health Organization (WHO), Coalition for Epidemic Preparedness Innovations (CEPI) and Gavi's COVAX pillar of the Access to Covid-19 tools Accelerator. After all, if this virus is a threat anywhere, it leaves all countries vulnerable to a surge of new cases.
However, Sridhar is also concerned that once the vaccine arrives, there will just be a competitive rush for access as governments focus on inoculating their own populations and easing the economic and societal burden of lockdown as quickly as they can.
When asked what companies can do to resolve future access issues, Moderna's Zaks noted that it was not reasonable to expect companies, particularly small ones like Moderna, to bear the societal burden of access. Instead, they "hope to collaborate with those whose responsibility it is to make sure that our vaccine is available globally," and have been engaging so far with COVAX, the WHO and CEPI on this issue. Sahin agreed with this sentiment.
Resolving vaccine hesitancy and building trust
Having an approved Covid-19 vaccine – or vaccines – and making it accessible to billions around the world would be a huge step forward. But this alone won't end the pandemic if people do not trust that the vaccine is safe and effective and routinely refuse to be vaccinated.
Vaccine hesitancy is not a new concept, but Covid-19 has coincided with a surge in global vaccine hesitancy, as London School of Tropical Medicine professor of Anthropology Heidi Larson noted in her presentation at WIRED Health:Tech 2020. Larson is also the director of the Vaccine Confidence Project (VCP), which has been tracking confidence and distrust of immunisation programmes globally for the past five years.
Research by the VCP, and published in the Financial Times, found that in March in France, 26% of respondents said they would not accept a vaccine. While figures for the UK were only 7% in March, this number rose to 14% in July, linked to the relaxation of lockdown measures across the country. Larson noted in her talk that although these scepticism figures seem relatively low, even this proportion of the population refusing a vaccine could be the deciding factor in whether the UK, for instance, can actually achieve herd immunity against Covid-19.
There is a real concern, according to Larson, that the Covid-19 vaccine is being rushed, which is feeding into vaccine hesitancy. This perspective has probably only been bolstered by the Russian authorities approving a vaccine, Sputnik V, before Phase III trials had even begun; it then turned out this approval was actually conditional on the final Phase III results.
Due to this situation, as well as the politicisation of the Covid-19 vaccine, particularly in the US with its upcoming presidential election, nine of the leading global pharma companies – including Pfizer and Moderna – signed a pledge that they were committed to "uphold the integrity of the scientific process as they work towards potential global regulatory filings and approvals of the first Covid-19 vaccines". Moderna and Pfizer/BioNTech also published Phase III study protocols so there is as much transparency as possible about how these trials are evaluated, and to reassure sceptics that corners are not being cut.
Unfortunately, it seems that general scientific arguments in favour of vaccines are not going to win the war of hearts and minds over vaccine confidence. Larson argued it is time for a more human-centred approach to tackling vaccine hesitancy. It appears that the top-down strategy is not working, particularly where messaging from the authorities themselves is mixed. It is very clear that trust in authority more widely is closely linked to vaccine scepticism.
As the world gets closer to having access to at least one Covid-19 vaccine, now seems like the time to get the messaging right and focus on finding new ways to reassure the public about the safety and efficacy of these vaccines.