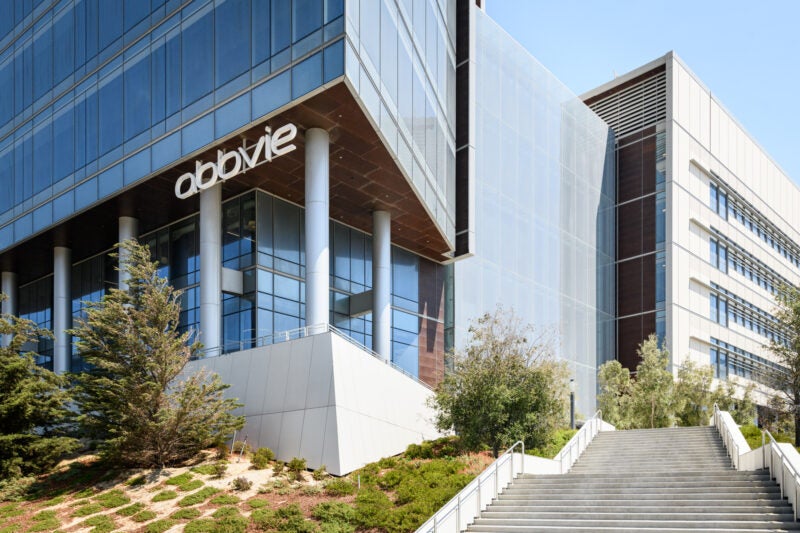 AbbVie has announced the acquisition of UK-based biotechnology firm DJS Antibodies for nearly $255m in cash at closing.
DJS focuses on the discovery and development of antibody therapies that act on difficult-to-drug disease-causing proteins, such as G protein-coupled receptors (GPCRs).
The company leverages its HEPTAD platform to facilitate the antibody discovery of GPCRs and other difficult targets.
Its lead programme, DJS-002, is a potential first-in-class lysophosphatidic acid (LPA) receptor 1 (LPAR1) antagonist antibody. 
Presently, the antibody is being analysed in investigational preclinical studies to treat idiopathic pulmonary fibrosis (IPF) and other fibrotic ailments.
With the takeover, AbbVie will gain access to the HEPTAD platform, which would complement its existing expertise in biotherapeutics research.
Leveraging HEPTAD, DJS generated an exclusive pipeline that comprises DJS-002.
Apart from the acquisition price, the shareholders of DJS are entitled to receive potential further payments on meeting specific development milestones linked to the success of the DJS-002 programme.
Following the takeover, AbbVie plans to retain all the present employees of DJS, as well as the latter's facility in Oxford, UK.
AbbVie discovery research vice-president and global head Jonathon Sedgwick said: "We are excited to bring the innovative science behind DJS-002 and the talented team at DJS to AbbVie.
"This acquisition will deliver new capabilities to enhance our current antibody research activities, an opportunity to strengthen our immunology portfolio, and provide a strong foothold for expanded research efforts in the dynamic bioscience hub in Oxford, UK."
Wide-ranging drug discovery capabilities of AbbVie will be used by DJS for making antibody therapies and new biology insights against targets such as GPCRs.
In August, the company and Sosei Heptares entered into a new drug discovery collaboration and option-to-license agreement to discover, develop and commercialise new therapies for neurological diseases.