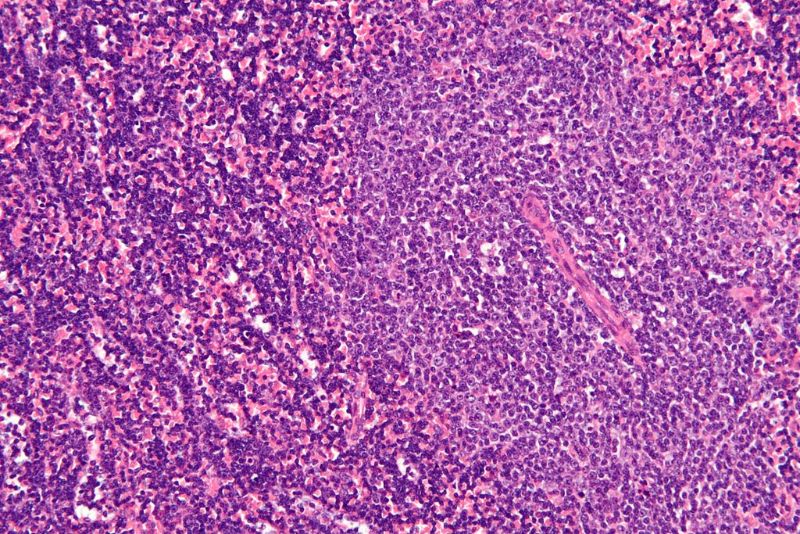 AbbVie and Roche have obtained the European Commission (EC) approval for Venclyxto (venetoclax) plus Gazyvaro (obinutuzumab) for treatment naïve patients with chronic lymphocytic leukaemia (CLL).
Venclyxto attaches to and inhibits the B-cell lymphoma-2 (BCL-2) protein.
The drug is being developed by AbbVie in alliance with Roche, commercialised under the brand name Venclexta by AbbVie and Roche's unit Genentech in the US, and by AbbVie alone outside of the US.
Roche's Gazyvaro is an engineered monoclonal antibody that binds to CD20 protein expressed on specific B-cells. It attacks and kills targeted B-cells directly and with the body's immune system.
Gazyvaro has approval as a combination therapy for previously untreated chronic lymphocytic leukaemia and previously treated/untreated follicular lymphoma.
Roche chief medical officer Levi Garraway said: "Venclyxto plus Gazyvaro is the first fixed-duration, chemotherapy-free treatment option that has been shown to help patients with untreated chronic lymphocytic leukaemia live longer without their disease progressing.
"This is an important step forward for adults with this disease in the EU, who will now have an effective treatment option that enables them to end treatment after one year."
The EC approval supports data from the Phase III CLL14 study of 12-month treatment with Venclyxto plus Gazyvaro compared to Gazyvaro plus chlorambucil in adults with treatment naïve CLL and co-existing medical conditions.
According to primary analysis data, the combination demonstrated a 65% decreased in the risk of disease worsening or death (progression-free survival) when compared to Gazyvaro plus chlorambucil.
Furthermore, the safety profile of Venclyxto plus Gazyvaro was consistent with the known safety profile of the individual drugs, without any new safety signals.
The EC previously approved Venclyxto plus MabThera (rituximab) to treat CLL patients who received at least one therapy, and as a monotherapy for CLL with or without 17p deletion or TP53 mutation in adults not eligible for or failed a B-cell receptor pathway inhibitor.