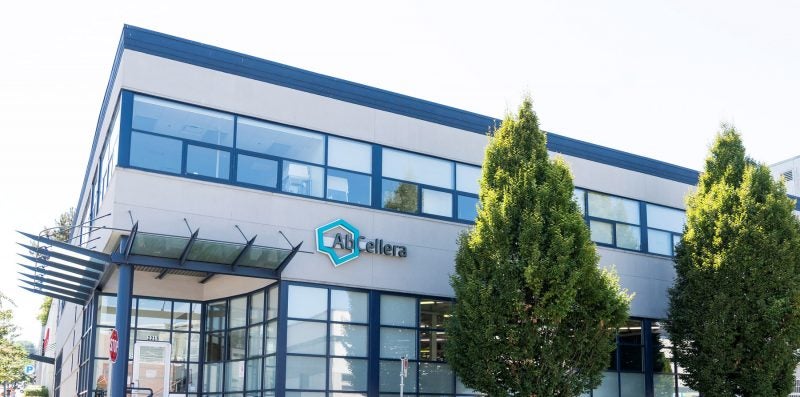 AbCellera (ABCL) has reported that bamlanivimab (LY-CoV555) demonstrated high potency in neutralising SARS-CoV-2 by uniquely binding both up and down confirmations of the spike receptor-binding domain (RBD) in preclinical study.
Developed out of the partnership between Eli Lilly and Company and AbCellera, bamlanivimab is a recombinant, neutralising human IgG1 monoclonal antibody (mAb) directed against the SARS-CoV-2 spike protein.
In the study, nonhuman primates were prophylactically treated with 1mg/kg, 2.5mg/kg, 15mg/kg and 50mg/kg of bamlanivimab 24 hours before being infected with the virus.
The results generated in a preclinical model also showed hindering critical interactions with the angiotensin-converting enzyme 2 (ACE2) cellular receptor, which is vital for viral entry.
Furthermore, prophylactic treatment with bamlanivimab caused a significant reduction in viral load and replication in the upper and lower respiratory tracts on exposure to SARS-CoV-2, thereby indicating its potential in lowering viral shedding and transmission.
A dose of 2.5mg/kg bamlanivimab and higher serum concentrations were linked to increased protection in this model.
AbCellera scientific director Bo Barnhart said: "The unique ability of bamlanivimab to bind the spike protein in both the up and down position could underlie bamlanivimab's greater neutralisation potency compared to other antibodies.
"These preclinical data show that modest doses of bamlanivimab provided protection against SARS-CoV-2 infection, which has since been confirmed in clinical trials to protect residents and staff in long-term care facilities and nursing homes."
In a span of 90 days, bamlanivimab progressed from the first screen to clinical testing and is the first mAb specifically developed against SARS-CoV-2 to obtain Emergency Use Authorization (EUA) from the US Food and Drug Administration (FDA).
So far, the antibody has been used in treating approximately 400,000 high-risk Covid-19 patients in the US alone and is authorised in over 15 countries.
In clinical trials, prophylactic use of bamlanivimab lowered hospitalisation by 70% in high-risk patients with early Covid-19 and decreased the risk of contracting the disease by up to 80% in nursing home residents.