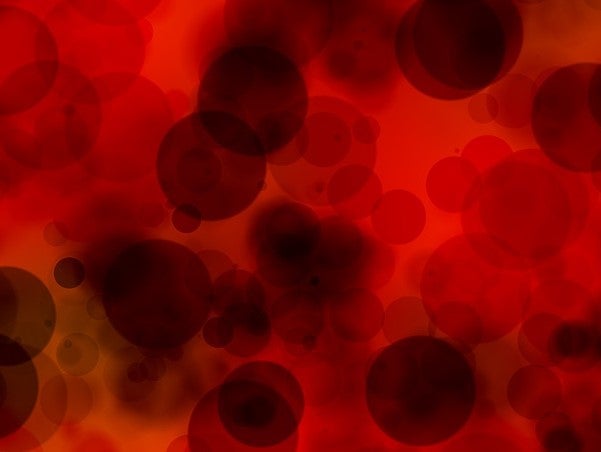 The US Food and Drug Administration (FDA) has granted Achillion Pharmaceuticals breakthrough designation for danicopan (ACH-4471) for patients with paroxysmal nocturnal haemoglobinuria (PNH).
Achillion is studying danicopan combined with a C5 monoclonal antibody in a Phase II trial of patients with a suboptimal response to C5 inhibitors alone, the standard of care for the condition. The FDA's designation is based upon positive efficacy and safety data from this ongoing study.
PNH is a rare, genetic blood disease caused by somatic mutation, which results in the absence of key receptors, CD55 and CD59, on the surface of red blood cells. These are recognised by the alternative pathway (AP) as foreign and destroyed in the blood stream and in the liver.
CD5 inhibitors targets intravascular haemolysis where these red blood cells are attacked in the blood stream, but, according to Achillion, 75% of those treated with C5 alone remain anaemic during treatment with a third needing blood transfusions.
Danicopan's mechanism of action is linked to factor D, a rate-limiting protein in the AP, so inhibiting and targeting factor D disables both downstream terminal complement activation and upstream C3 fragment opsonisation.
Achillion president and chief executive officer Joe Truitt said: "The FDA's granting of Breakthrough Therapy designation for our lead oral factor D inhibitor, danicopan, underscores the urgent need for new treatment options for patients living with PNH.
"Danicopan, with its demonstrated ability to limit both intravascular and extravascular hemolysis with oral administration, has the potential to benefit a significant number of patients with PNH that continue to have an unmet medical need on standard of care.
"We appreciate the review and decision by the FDA and plan to work closely with the Agency in advancing the development of danicopan into Phase 3 in early 2020."
Factor D-targeting is central to Achillion's product portfolio; the company has a drug discovery platform focused on developing oral small molecule drugs that inhibit factor D, which can be used to treat immune diseases where the AP pathway plays a role, such as C3 glomerulopathy, and immune complex-mediated membranoproliferative glomerulonephritis.