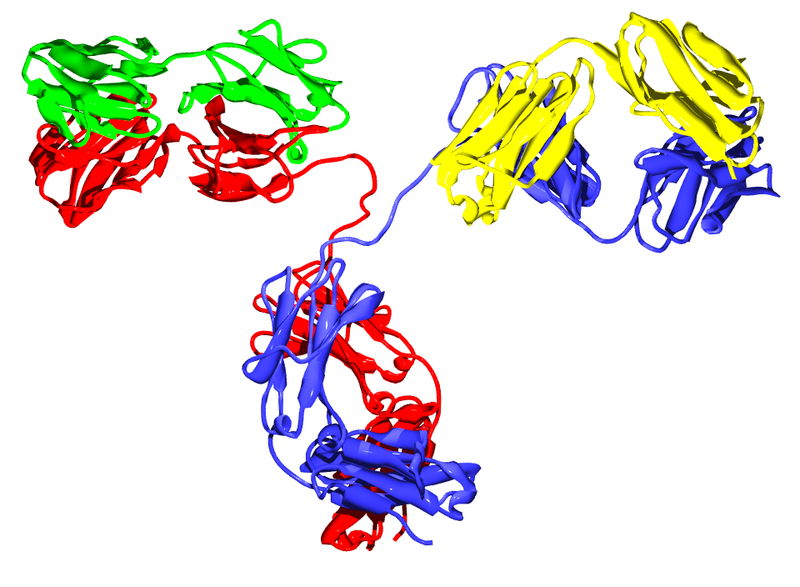 China-headquartered antibody engineering company Adagene and Swiss oncology-focused ADC Therapeutics have announced they have entered into a drug discovery collaboration and license agreement.
Masked antibodies produced using Adagene's SAFEbody technology will be activated using ADC Therapeutic's pyrrolobenzodiazepine (PBD) cytotoxic payload technology to develop a proprietary antibody drug conjugate (ADC) against a solid tumour target.
The companies believe this approach will enhance the specificity of an ADC, therefore minimising off-target toxicity on healthy cells.
ADC Therapeutics senior vice-president of research and development Patrick van Berkel explained: "Combining a SAFEbody with highly potent PBD-based payloads will allow us to develop potent new tumour-specific ADCs that depend on the unique conditions in the local tumour microenvironment for full activation."
The agreement is for one exclusive target with the option to leverage the SAFEbody technology for one further target.
Following the success of the antibody discovery phase, Adagene will receive an upfront payment, as well as development and commercial milestone payments and royalties on net sales.
Adagene CEO and co-founder Peter Luo said: "We are very pleased to partner our SAFEbody technology with ADC Therapeutics.
"Together with ADC Therapeutics' experience in developing ADCs with highly potent PBD payloads, we have the potential to unlock new treatment options for patients with unmet medical needs."
ADC Therapeutics CEO Chris Martin said: "We're excited to collaborate with Adagene to work toward the next generation of masked ADCs.
"As we continue evaluating our potent ADCs in ongoing clinical trials, we look forward to exploring how Adagene's SAFEbody technology incorporated in our ADCs may enable us to further improve anti-tumour activity while minimizing side effects."
All of Adagene's six products are in the oncology field. Its lead product is ADG106, a CD-137 agonist being trailed in Phase I in the US and China for solid tumours and non-Hodgkin Lymphoma.
Trial investigator and NEXT Oncology founder, CEO and director of clinical research Anthony W. Tolcher said: "Our team is eager to evaluate ADG-106 because it has shown both excellent safety and efficacy in numerous native preclinical models.
"We look forward to assessing the clinical benefit of ADG-106 via its novel mechanism of action that would potentially expand the opportunity for patients to benefit from a novel immune-oncology target in both single and combinational therapy."