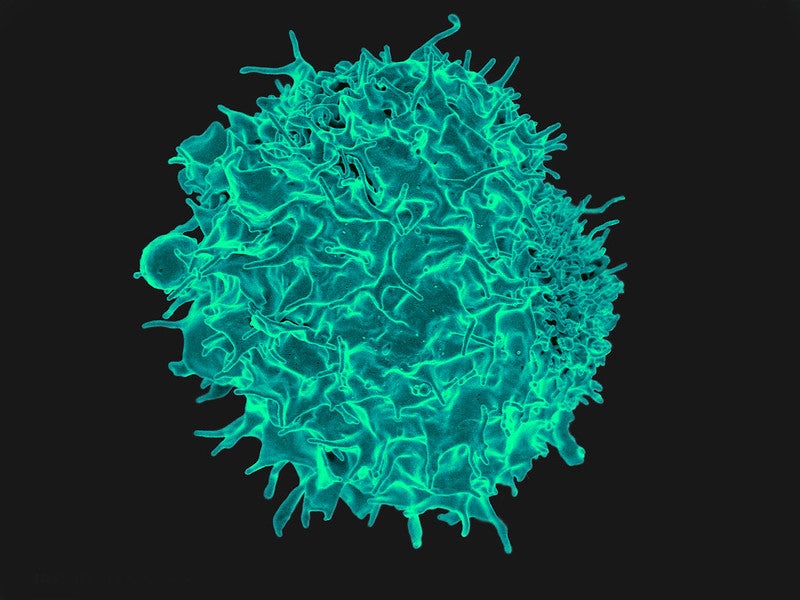 UK-based GammaDelta Therapeutics has formed the company Adaptate Biotherapeutics to speed-up development of antibody-based treatments for cancer.
Adaptate Biotherapeutics formed with investment backing from Abingworth and Takeda Pharmaceutical, which holds a time-limited option to buy the firm in the future.
Established in 2016, GammaDelta develop investigational cell therapies that act on gamma delta (γδ) T-cells. The company has been working since then to gain a better understanding of cell growth and isolation.
A T-cell sub-type, γδ T-cells are known to respond to molecular patterns of distress. Previous research shows that these cells have the potential to treat cancer and immunological disorders.
GammaDelta also identified multiple drug targets and antibodies that could modulate γδ T-cells activity in situ.
Adaptate Biotherapeutics will develop the identified targets and antibodies as therapeutics. It will leverage GammaDelta's insights on using therapeutic antibodies to modulate γδ T-cell activity to introduce an immune response against cancer.
The company aims to advance potential candidates into clinical studies.
GammaDelta Therapeutics CEO Dr Paolo Paoletti said: "γδ T-cells have tremendous therapeutic potential that is yet to be fully realised and our fascinating journey has afforded additional opportunities beyond our main focus on cell therapy.
"Spinning out these activities to create Adaptate Biotherapeutics now enables the deployment of a focussed effort on non-cell therapy."
The newly formed company will appoint GammaDelta Therapeutics chief scientific officer Dr Natalie Mount as CEO.
Mount said: "I'm proud to be leading this new company, and excited by the potential we have to expand the therapeutic opportunities of γδ T-cells.
"Both companies continue to share the same ultimate goal of harnessing the power of these cells to improve the lives of patients and I look forward to driving Adaptate Biotherapeutics to achieve this goal."
Adaptate Biotherapeutics and GammaDelta received support from King's College London, the Francis Crick Institute Cancer Research Technology.