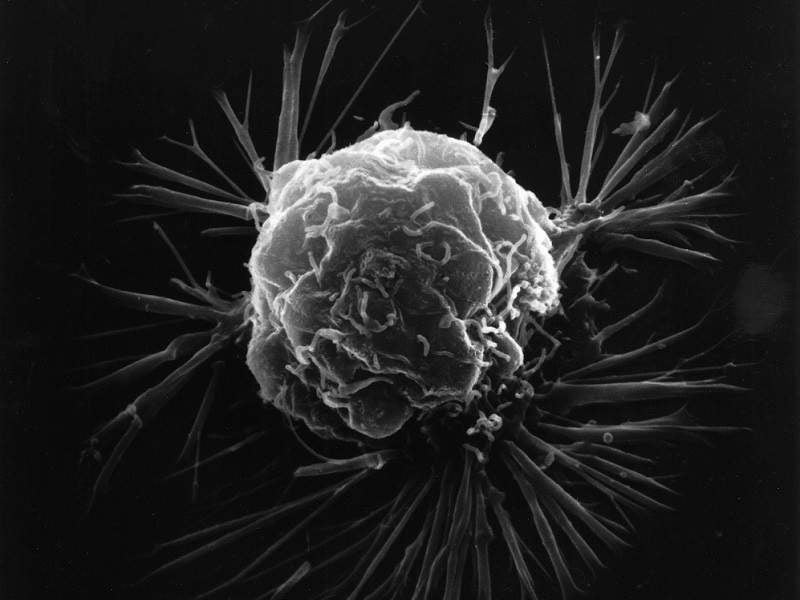 Researchers have discovered a promising approach for treating triple-negative breast cancer by blocking an 'addiction gene' KIFC1.
In a study funded by Breast Cancer Now and conducted by researchers from King's College London and The Institute of Cancer Research, it was found that triple-negative tumours depend on a gene called KIFC1 to survive. They found that blocking this gene could slow tumour growth but did not affect healthy cells.
Researchers performed a genome analysis of 182 patient breast cancer samples to identify the genes either most overactive or present in the greatest numbers that triple negative breast cancers are particularly dependent on. They then narrowed these down to focus on the genes which were known to be associated with features likely to drive tumour growth and progression. KIFC1 was one of 37 new genes that the researchers found triple-negative breast cancers were 'addicted' to. Researchers then performed experiments to test how lacking these genes affected tumour cells' and healthy cells' survival.
Published in Nature Communications, the research suggested that KIFC1, also known as HSET, could be a drug target in patients with triple-negative breast cancer.
Targeted therapies are designed to stop cancer from growing and spreading. They work by targeting specific genes or proteins related to cancer growth. Whereas chemotherapy can also kill normal cells when eliminating cancer cells, normal cells can survive targeted therapy.
In triple-negative breast cancer, patients lack the three molecules routinely used to guide treatment for breast cancers; the oestrogen receptor, progesterone receptor, and human epidermal growth factor receptor 2. This means that the cancer can be highly aggressive and cannot be treated with targeted drugs commonly used to interfere with these receptors. Around 15% of all breast cancers are 'triple negative' with 7,500 women in the UK diagnosed each year.
Breast Cancer Now CEO Baroness Delyth Morgan said: "Patients diagnosed with triple negative breast cancer unfortunately remain limited to chemotherapy and radiotherapy and surgery because there are currently no targeted treatments available. This can be extremely gruelling, so we desperately need to find them new options. These incredibly exciting findings could give us 37 new avenues of hope for thousands of women."
"If we could develop drugs to block these 'addiction genes' to kill triple negative cancer cells, while leaving healthy cells unscathed, this could be the chink in the armour we've long been searching for."