Aeterna Zentaris has expanded its existing research programme with the Julius-Maximilians-University Wuerzburg (JMU) to accelerate the development of Chlamydia trachomatis and Covid-19 vaccines.
Under the expanded deal, the human three-dimensional (3D) intestinal tissue models will be developed to study infection biology in the Salmonella primary action site.
The new method is expected to generate predictive and relevant additional data for the regulatory process.
The company's vaccine technology aims to induce mucosal immunity for preventing infections.
It is intended to use two antigens to provide protection against escape mutants of the pathogens.
Aeterna Zentaris CEO Dr Klaus Paulini said: "As coordinator of the Graduate College '3D Infect', funded by the German Research Foundation, Prof Rudel's experience speaks for itself and we believe that will be a tremendous asset to our efforts.
"He is already involved in the Inno4vac project supported by the European Innovative Medicines Initiative 2, focused on the design and application of advanced predictive human models for the development of vaccines."
The company has also signed a research deal with JMU for supplementary research activities and pre-clinical development studies of the potential vaccines, which are covered in the license agreements.
Aeterna signed a licence agreement with JMU in March last year.
Under the deal, the company gained an exclusive, global licence to certain patent applications owned by JMU for the research, development, manufacturing and commercialisation of a Covid-19 vaccine.
At present, pre-clinical studies are underway for the company's vaccine platform to prevent Covid-19.
In September last year, the company used its option under the deal with JMU for chlamydia, a second indication.
Free Whitepaper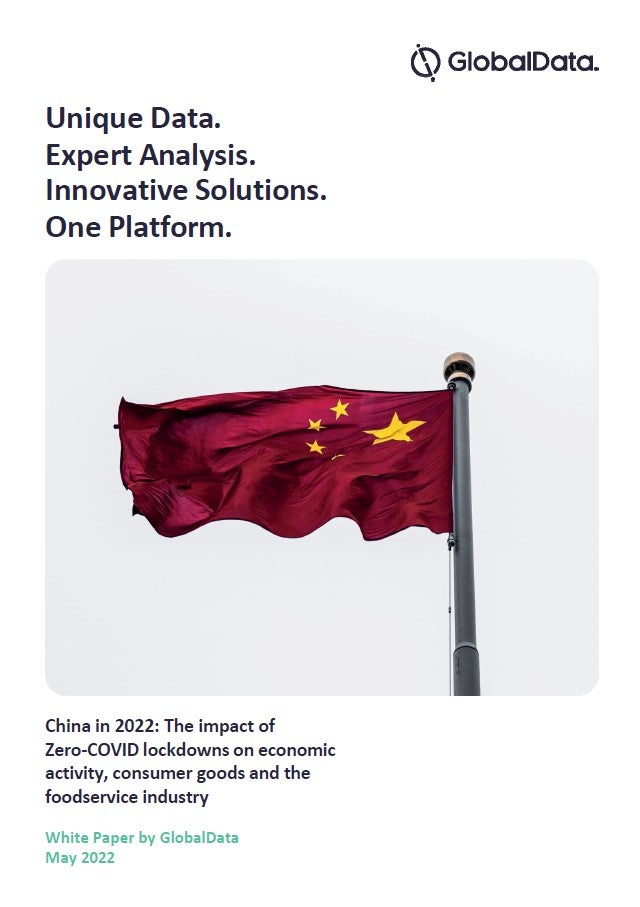 What is the impact of China's Zero-COVID lockdowns on economic activity, consumer goods and the foodservice industry?
While wanting to protect the country from being overwhelmed by Omicron, China's adherence to a Zero-COVID policy is resulting in a significant economic downturn. COVID outbreaks in Shanghai, Beijing and many other Chinese cities will impact 2022's economic growth as consumers and businesses experience rolling lockdowns, leading to a slowdown in domestic and international supply chains. China's Zero-COVID policy is having a demonstrable impact on consumer-facing industries. Access GlobalData's new whitepaper, 
China in 2022: the impact of China's Zero-COVID lockdowns on economic activity, consumer goods and the foodservice industry
, to examine the current situation in Shanghai and other cities in China, to better understand the worst-affected industry sectors, foodservice in particular, and to explore potential growth opportunities as China recovers. The white paper covers:
Which multinational companies have been affected?
What is the effect of lockdowns on foodservice?
What is the effect of lockdowns on Chinese ports?
Spotlight on Shanghai: what is the situation there?
How have Chinese consumers reacted?
How might the Chinese government react?
What are the potential growth opportunities?
by GlobalData