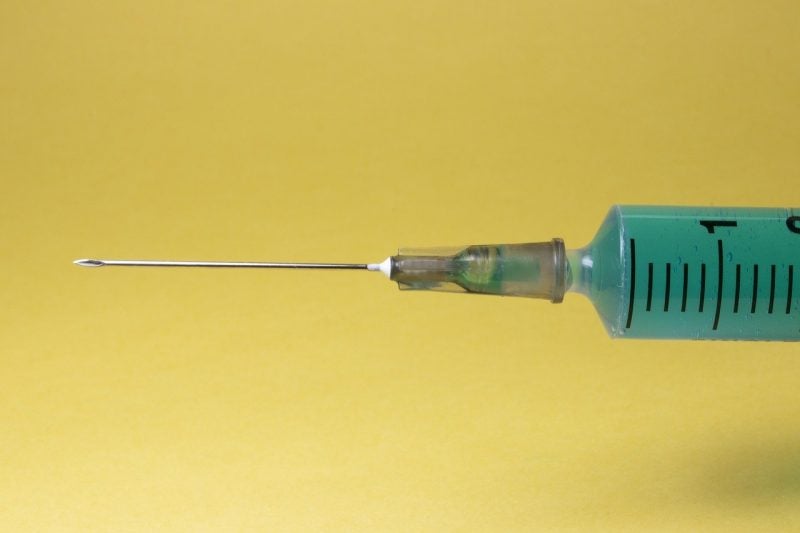 Akers Biosciences and Premas Biotech have reported positive proof-of-concept data from animal studies of their PRAK-03202 vaccine candidate against Covid-19.
A four-week test in mice met its primary endpoints of safety and immune response, said the companies.
The vaccine candidate was well-tolerated and safe in the animals, with an encouraging immune response.
During the preclinical study, 50 mice across ten cohorts received 5μg, 10μg and 20μg of the vaccine candidate, found to be generally well-tolerated and safe at all doses, without any adverse events.
The companies added that the candidate was safe at higher doses and produced an immune response against the S, E and M SARS-CoV-2 antigens. It induced neutralising antibody titers levels in all the dose cohorts.
Following three doses, all mice groups reported binding antibody levels similar to convalescent patients' levels.
Premas Biotech co-founder and managing director Prabuddha Kundu said: "We are happy to report that the vaccine candidate study in mice has gone on well, and the results are positive and encouraging.
"We have engaged with the regulatory authorities in India and are working towards the next steps under their guidance."
Premas intends to characterise the vaccine candidate's immune response in the near term. The company is also planning more safety and later stage animal studies to support a potential investigational new drug (IND) application in the US.
Premas is also working with authorities and the regulator in India, while both companies are communicating with regulators in the US.
Akers Biosciences executive chairman Christopher Schreiber said: "We are very encouraged by the immune response and safety milestones met in this study organised with our partner, Premas.
"We are currently moving towards enhanced dialogue with regulatory bodies in both India and the US and look forward to communicating updates with our investors in the near term."
The companies partnered in March when Akers in-licensed a Covid-19 vaccine candidate developed by Premas.