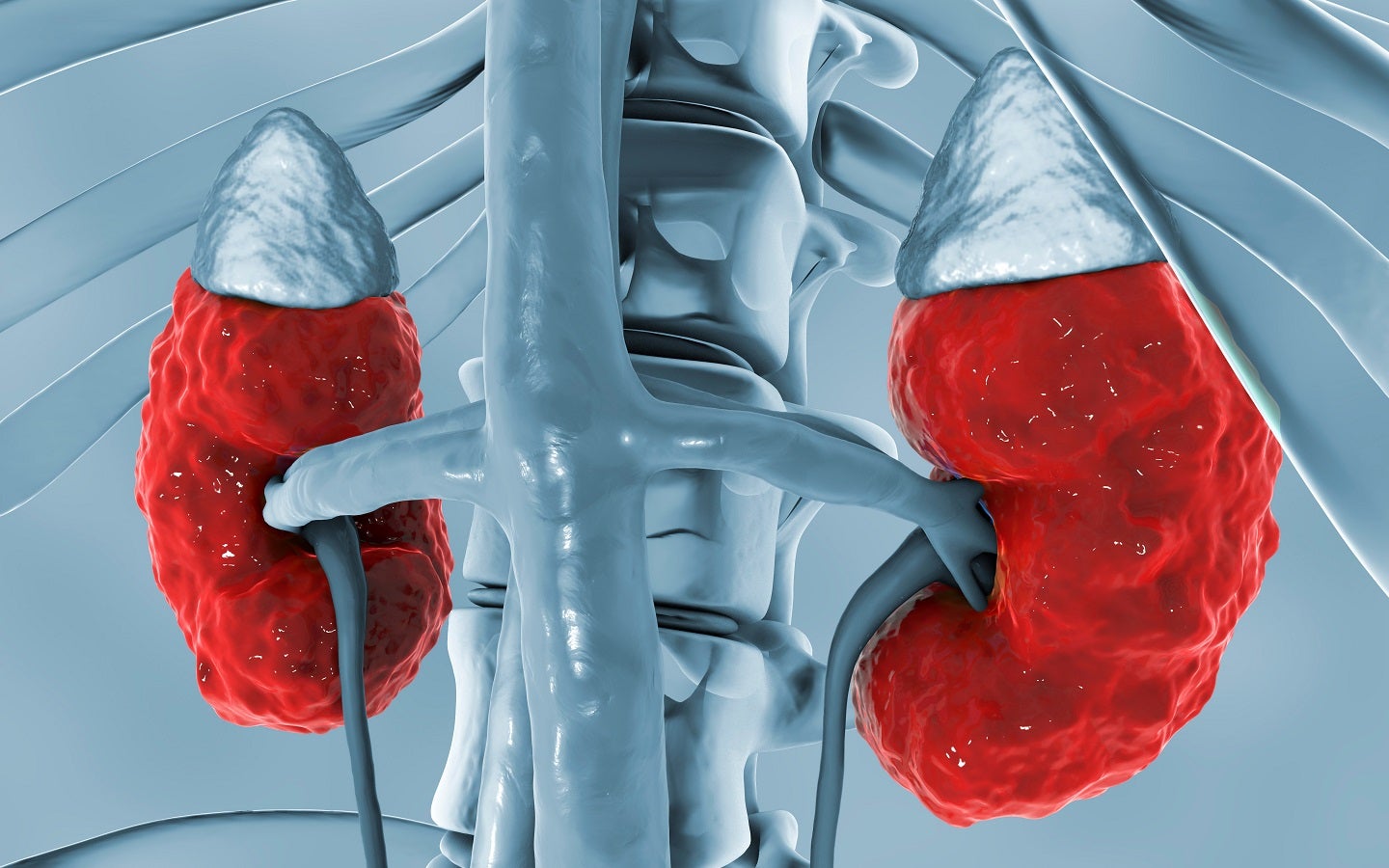 Algernon Pharmaceuticals' patent application for NP-251 (Repirinast) has been accepted by the Japanese Patent Office (JPO) for the treatment of chronic kidney disease (CKD).
The company has announced that the JPO has issued a Notice of Allowance for the patent application.
The invention is for use in the prophylaxis or therapeutic treatment of renal fibrosis or kidney disease. It proposes using Repirinast either alone or along with telmisartan, a medicine used for the treatment of heart failure, high blood pressure, and diabetic kidney disease.
Originally developed by Mitsubishi Tanabe Pharma, Repirinast works by binding to receptors on mast cells and helps in preventing their degranulation. Algernon stated that this action could prevent fibrosis in multiple organs.
The treatment was previously sold and marketed under the brand name Romet in Japan to treat asthma.
Findings from a unilateral ureteral obstruction mouse model of kidney fibrosis showed that Repirinast reduced fibrosis by 51% with statistical significance.
The therapy also demonstrated significant improvement in combination with telmisartan.
Algernon Pharmaceuticals CEO Christopher Moreau said: "This is the first allowance notice received from the JPO by Algernon for one of the drugs being investigated under our innovative drug repurposing programme and is further validation of our intellectual property strategy.
"What is also noteworthy, is that Repirinast was originally developed and approved in the Japanese market for the treatment of asthma and so this notice of allowance is even more meaningful."
The company has also filed the corresponding patent applications for the therapy in China, Canada, the US, and Europe.