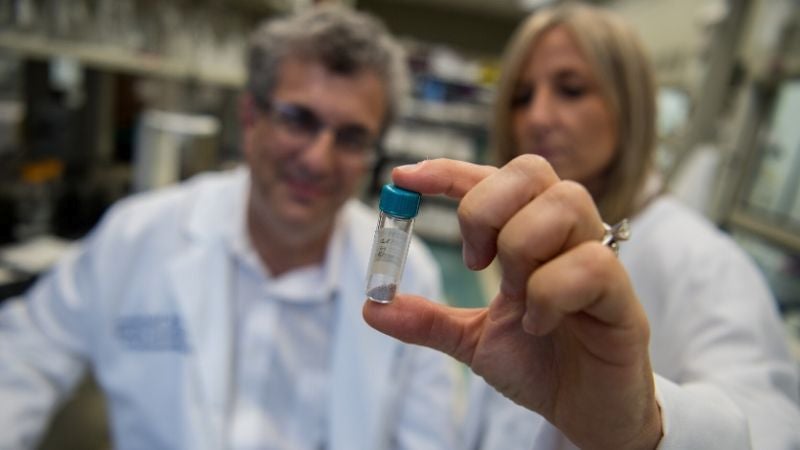 Researchers at Johns Hopkins Medicine in the US have developed a compound to block glutamine metabolism, slowing tumour growth, altering the tumour microenvironment and boosting the anti-tumour T-cell generation.
The compound, JHU083, is a prodrug version of glutamine antagonist, DON, designed to become active and functional within the tumour.
As glutamine is necessary for tumour metabolism, JHU083 is expected to help treat various cancers. Researchers added that the drug selectively targets tumour cells.
Johns Hopkins Kimmel Cancer Center Bloomberg~Kimmel Institute for Cancer Immunotherapy associated director Jonathan Powell said: "By targeting glutamine metabolism, we were not only able to inhibit tumour growth and change the tumour microenvironment but also alter the T-cells in a way that we markedly enhanced immunotherapy for cancer."
When tested in mice models of colon cancer, lymphoma and melanoma, the drug candidate was able to significantly reduce tumour growth and improve survival by targeting tumour cell metabolism and tumour microenvironment.
Permanent cures were observed with JHU083 in mice via triggering of the anti-tumour immune response.
Furthermore, the cancer-free mice rejected the reinjection of new tumours, suggesting an immune memory that could identify and attack cancer.
Further research showed improved anti-tumour effects with simultaneous administration of JHU083 plus an anti-PD-1 checkpoint inhibitor, compared to anti-PD-1 therapy alone.
Powell added: "Initially, we thought we would need to use the two therapies sequentially in order to avoid any potential impact of the metabolic therapy on the immunotherapy.
"Remarkably, however, it turned out that the combined treatment worked best when we gave them simultaneously."
Researchers also found that the compound could boost the efficacy of adoptive cellular therapy indicating its use to enhance CAR-T cell therapy.
The team is also planning to study JHU083 in combination with various types of immunotherapy.
Cell & Gene Therapy Coverage on Pharmaceutical Technology supported by Cytiva.
Editorial content is independently produced and follows the highest standards of journalistic integrity. Topic sponsors are not involved in the creation of editorial content.