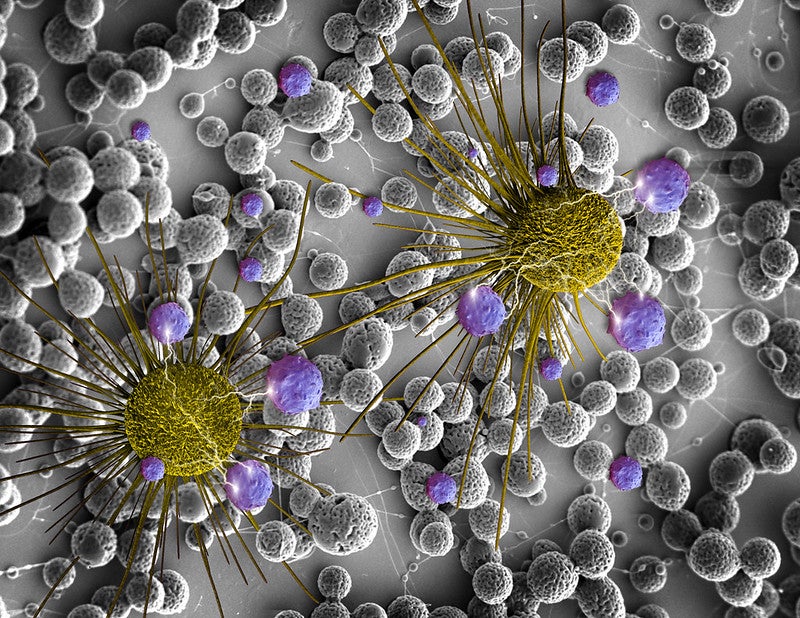 Japanese pharmaceutical company Eisai has received orphan drug designation for its anti-cancer agent LENVIMA with a prospective indication for uterine body cancer.
LENVIMA, which obtained the designation from the Ministry of Health, Labour and Welfare (MHLW), is an orally available multiple receptor kinase inhibitor discovered by Eisai.
It inhibits the kinase activities of vascular endothelial growth factor (VEGF) receptors VEGFR1 (FLT1), VEGFR2 (KDR) and VEGFR3 (FLT4).
Furthermore, LENVIMA inhibits other kinases implicated in pathogenic angiogenesis, tumour growth and cancer progression in addition to their normal cellular functions.
As part of the multi-centre, randomised, open-label Phase III Study 309/KEYNOTE-775, LENVIMA was evaluated in combination with KEYTRUDA in patients with advanced endometrial cancer after at least one prior platinum-based regimen in Japan, the US, the EU and other countries.
The company stated that LENVIMA together with KEYTRUDA has met the overall survival (OS) and progression-free survival (PFS), namely its dual primary endpoints.
It also met the secondary efficacy endpoint of the objective response rate (ORR) in the trial.
The company is now preparing to submit an application for additional indications depending on the trial results in various countries globally, including Japan.
It seeks to address the diverse needs and increase benefits for patients with cancer and proposes to expand LENVIMA's potential clinical benefits for cancer treatment.
Over 30,000 people in Japan are infected with uterine body cancer, with more than 90% of the disease expected to occur in the endometrium.
In 2018, Eisai entered a strategic collaboration with US-based pharmaceutical company Merck & Co for the worldwide co-development and co-commercialisation of LENVIMA.