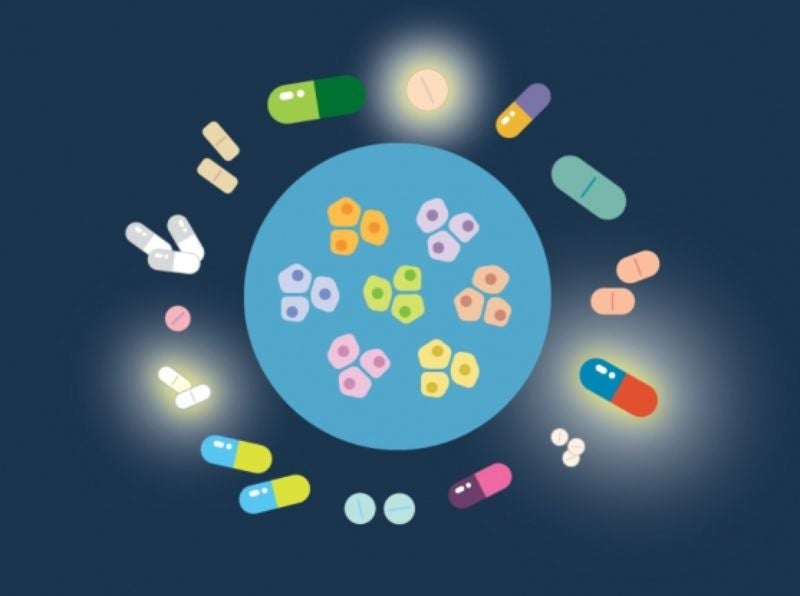 Researchers at the Broad Institute of MIT and Harvard have worked with Dana-Farber Cancer Institute team to study the effect of 4,518 existing, non-oncology drugs on cancer cell lines.
The set of tested drugs included those used for diabetes, inflammation, alcoholism and even arthritis in dogs, among other indications. In the lab, almost 50 compounds demonstrated activity against cancer.
The study also helped researchers to discover drug mechanisms and targets. The findings will allow the development of drugs or repurposing of existing medicines for the treatment of cancer.
The drugs are part of the Broad Institute's Drug Repurposing Hub, which comprises US Food and Drug Administration (FDA)-approved drugs, as well as those validated for safety in clinical trials.
During the study, each compound was tested on 578 human cancer cell lines, observing that the drugs killed specific cancer cells and had no effect on others. Also, some drugs exhibited unique mechanisms.
Dana-Farber Institute oncologist and Drug Repurposing Hub founder Steven Corsello said: "Most existing cancer drugs work by blocking proteins but we're finding that compounds can act through other mechanisms."
Study findings showed that the anti-inflammatory drug tepoxalin targeted a cancer cell component that is usually responsible for chemotherapy resistance.
Alcohol dependency drug Antabuse (disulfiram) worked by destroying cell lines having mutations that led to metallothionein proteins depletion, while vanadium-containing drugs commonly used for diabetes treatment killed tumours expressing the SLC26A2 sulfate transporter.
Corsello added: "Our understanding of how these drugs kill cancer cells gives us a starting point for developing new therapies."
The researchers plan to extend the study of the repurposing library compounds to more cancer cell lines and also expand the Hub by including more compounds tested in humans.
Furthermore, the team will analyse data from this study to gain insights into the selective action of the compounds.