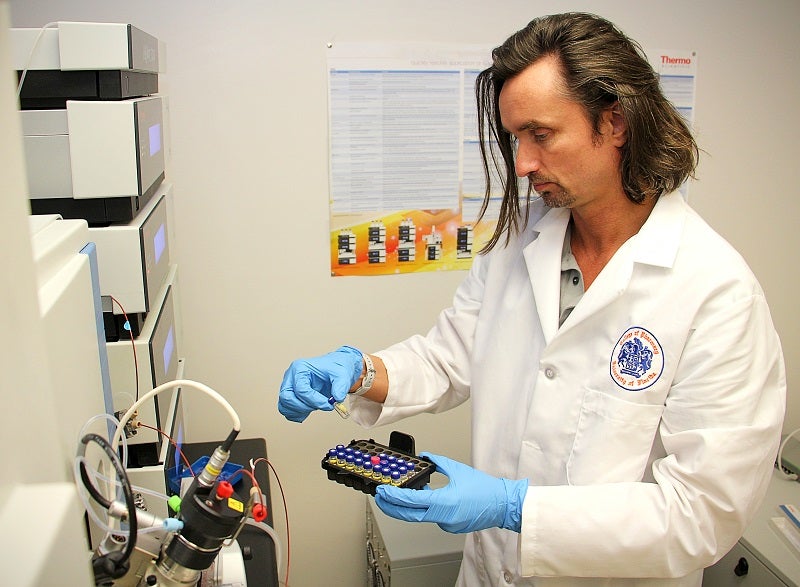 Researchers from the University of Florida (UF) College of Pharmacy have announced a partnership to focus on a new drug candidate Apratoxin S4 as a new method to prevent or treat vision loss.
The researchers joined forces with collaborators at SERI and A*STAR's Institute of Molecular and Cell Biology in Singapore (IMCB) for the study.
As part of the study entitled 'Apratoxin S4 inspired by a marine natural product, a new treatment option for ocular angiogenic diseases', researchers will examine whether Apratoxin S4 based on marine cyanobacteria could serve as an effective therapy in restricting abnormal blood vessel formation in the eye.
This is expected to be a potential treatment for retinal diseases in the future.
The research team discovered in laboratory testing that Apratoxin S4, which originates from a family of molecules known as apratoxins found in select areas of the world's oceans, inhibited the development of abnormal blood vessels in the eye without touching normal blood vessel formation.
They finally determined that the drug candidate can be an effective therapy on its own.
Furthermore, it can work in combination with VEGF-inhibiting drugs to stop the growth of abnormal blood vessels, the researchers said.
University of Florida College of Pharmacy medicinal chemistry professor and chair Hendrik Luesch said: "Apratoxin S4 could potentially address the resistance problem to standard-of-care VEGF therapy by inhibiting multiple new blood vessel forming pathways.
"Our colleagues in Singapore showed in various models the efficacy and potency of the compound. It acts through a mechanism that is distinct, yet partially overlapping, with VEGF therapy. This is consistent with our original hypothesis based on years of studying the mechanism of action."
The commercial rights to the apratoxin family of molecules across the world are exclusively licensed to drug discovery and development company Oceanyx Pharmaceuticals.