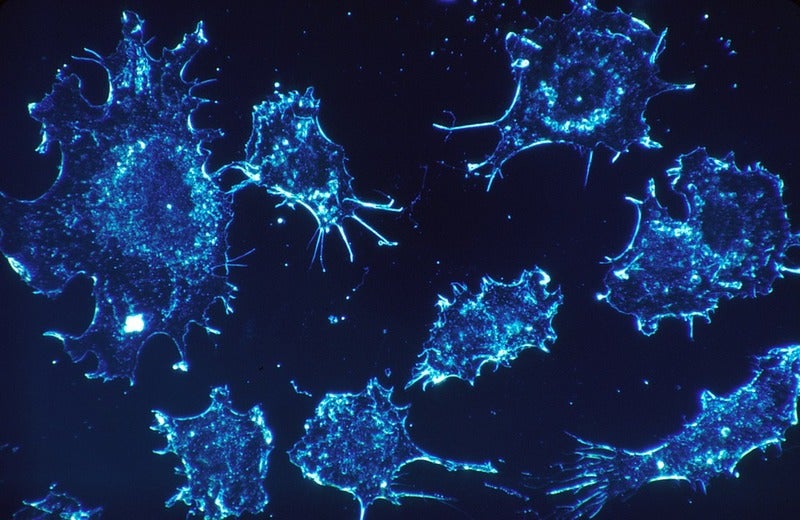 US-based immuno-oncology Arch Oncology firm has raised fresh funds to support further development of its anti-CD47 antibody, AO-176, for the treatment of certain solid tumours.
The company raised $50m in a series B financing round led by Lightchain, and joined by RiverVest Venture Partners, Roche Venture Fund and 3×5 Partners.
AO-176 is a humanised anti-CD47 IgG2 antibody designed to block the 'don't eat me' signal and also directly kill tumour cells. The product is said to exhibit preferential binding to tumour cells, compared to healthy cells.
Dosing has been commenced in the multi-centre, open-label, dose-escalation and dose-expansion Phase I trial of AO-176 in February this year.
"AO-176 has a best-in-class profile among agents in the anti-CD47 space."
The trial is intended to assess the safety, pharmacokinetics, pharmacodynamics and preliminary anti-tumour activity of the drug candidate in patients with select solid tumours.
Arch Oncology board chairman John McKearn said: "We believe AO-176 has a best-in-class profile among agents in the anti-CD47 space and we are excited to see the progress advancing the pipeline."
In addition to advancing AO-176's ongoing Phase I clinical trial, the new funds will be used to progress the company's discovery-stage pipeline, which includes anti-signal regulatory protein (SIRP) antibodies.
Arch Oncology president and CEO Julie Cherrington said: "Our investors share our commitment to the exciting work we are doing to develop best-in-class antibodies aimed at improving treatment options for patients with cancer.
"This financing supports our ongoing Phase I clinical trial for AO-176, our highly-differentiated anti-CD47 antibody, as we continue to dose patients. Additionally, these proceeds enable us to advance our discovery-stage pipeline."
The company is engaged in the discovery and development of antibody therapies targeting cancer.