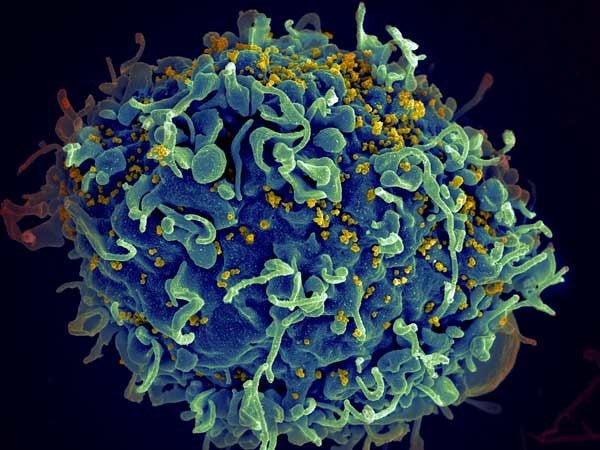 A study published in The Lancet has found that taking antiretroviral therapy (ART) stops gay men passing human immunodeficiency virus (HIV) to their partners. Gay men are most at risk of contracting the virus and most affected by the HIV epidemic in the US and Europe.
In the PARTNER2 trial, researchers studied 972 male gay partners in serodiscordant couples – one living with HIV and taking ART and the other being HIV-negative – over eight years from 2010 to 2017. There were no cases of HIV transmission during the time period, with the participants reported to have engaged in sex without condoms a total of 76,088 times.
Consequently, the study concluded "the risk of HIV transmission through anal sex when HIV viral load is suppressed is effectively zero."
Genetic testing of the 15 men who did become infected with HIV during the trial period showed the virus was not transmitted from their main partner who was taking ART.
Study author and University College London professor of infectious disease Professor Alison Rodger said: "This powerful message can help end the HIV pandemic by preventing HIV transmission, and tackling the stigma and discrimination that many people with HIV face.
"Increased efforts must now focus on wider dissemination of this powerful message and ensuring that all HIV-positive people have access to testing, effective treatment, adherence support and linkage to care to help maintain an undetectable viral load."
An 'undetectable equals untransmittable' campaign, commonly referred to as U=U, was launched by Prevent Access Campaign in 2016. In statement to Poz, Prevention Access Campaign founding director Bruce Richman said: "We're tremendously grateful to the groundbreaking PARTNER2 researchers and participants for the unequivocal final chapter confirming U=U."
The findings corroborate similar results in heterosexual couples; the first phase of PARTNERS trial, which was completed in 2014, found that no transmissions between serodiscordant couples, but the majority of the participants in the study were heterosexual.
Talking about these results, UNAIDS wrote: "The awareness that they can no longer transmit HIV sexually can provide people living with HIV with a strong sense of being agents of prevention in their approach to new or existing relationships."