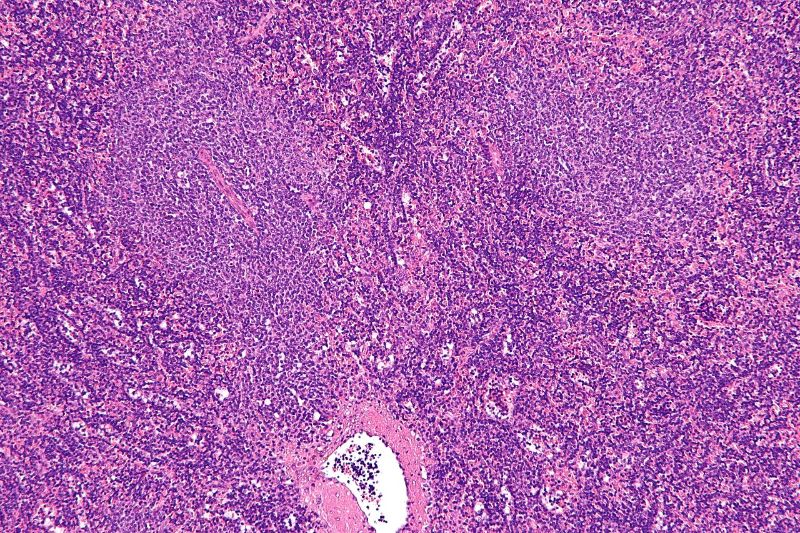 AstraZeneca has announced that the US Food and Drug Administration (FDA) has granted Breakthrough Therapy Designation for Calquence (acalabrutinib) to treat chronic lymphocytic leukaemia (CLL).
The indication allows the use of the drug as a monotherapy in adult patients with CLL.
Calquence has been designed to inhibit Bruton tyrosine kinase (BTK).
B-cell receptor signalling through BTK is an essential growth pathway for CLL.
The drug already has approval for treating relapsed or refractory mantle cell lymphoma (MCL) patients in the US, the UAE, Brazil, Mexico, Qatar, Singapore and Argentina.
The FDA BTD is based on interim data from the Phase III ELEVATE-TN and ASCEND clinical trials, where Calquence led to significant improvement in the time when participants did not experience disease progression or death.
The safety and tolerability findings were also consistent with those observed in previous studies.
ELEVATE-TN compared the safety and efficacy of AstraZeneca's drug alone or in combination with obinutuzumab versus chlorambucil in combination with obinutuzumab.
The trial enrolled a total of 535 treatment-naïve patients across three arms.
Meanwhile, the ASCEND study investigated Calquence in a total of 310 participants, randomised into two arms, who received prior treatment for CLL.
Subjects received Calquence monotherapy in the first arm and either rituximab in combination with idelalisib or rituximab in combination with bendamustine.
AstraZeneca Oncology R&D executive vice-president José Baselga said: "The breakthrough therapy designation acknowledges the growing body of evidence that supports Calquence as a highly-selective Bruton tyrosine kinase inhibitor with the potential to offer patients a new, differentiated, chemotherapy-free treatment option with a favourable safety profile."
In alliance with Acerta Pharma, AstraZeneca is studying Calquence in 26 clinical trials for the treatment of various B-cell blood cancers such as MCL, CLL, multiple myeloma and diffuse large B-cell lymphoma.