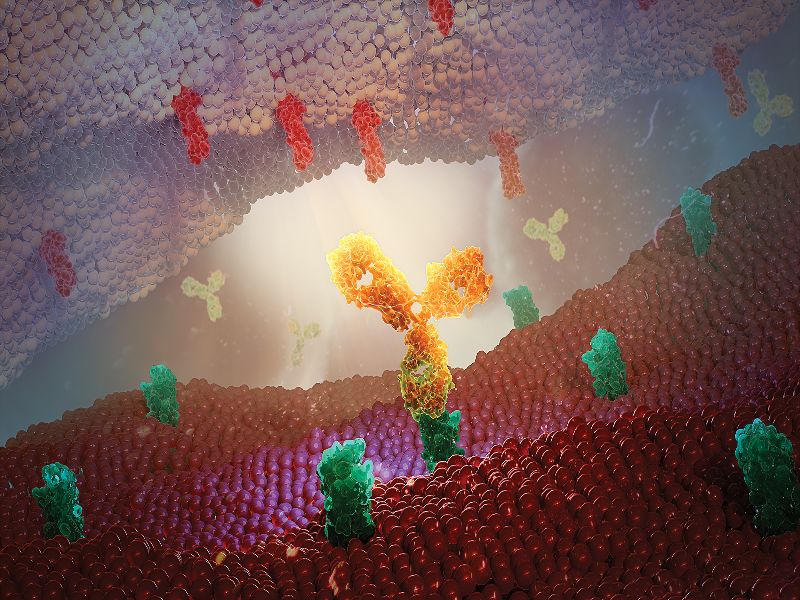 AstraZeneca has secured approval from the US Food and Drug Administration (FDA) for Calquence (acalabrutinib) to treat chronic lymphocytic leukaemia (CLL) or small lymphocytic lymphoma (SLL) in adults.
The approval is part of the regulator's Project Orbis, a partnership with the Australian Therapeutic Goods Administration (TGA) and Health Canada for expedited approval of cancer drugs.
Project Orbis allows simultaneous submission and review of drug applications among the partners.
Calquence is designed to specifically inhibit Bruton's tyrosine kinase (BTK), which is involved in B-cell proliferation, trafficking, chemotaxis and adhesion.
In multiple markets, including the US, the drug holds approval to treat adults with mantle cell lymphoma (MCL) previously on at least one therapy.
The latest approval comes from positive interim data from two Phase III clinical trials, ELEVATE-TN and ASCEND, conducted in 535 treatment naïve CLL patients and 310 patients with relapsed or refractory CLL respectively.
Data from both trials indicated that the drug, either alone or in combination with obinutuzumab, significantly decreased the relative risk of disease progression or death, compared to other standard therapies.
The safety and tolerability of Calquence were consistent with its established profile.
AstraZeneca Oncology business unit executive vice-president Dave Fredrickson said: "With over 20,000 new cases anticipated this year in the US alone, today's approval of Calquence provides new hope for patients with one of the most common types of adult leukaemia, offering outstanding efficacy and a favourable tolerability profile.
"The chronic lymphocytic leukaemia patient population is known to face multiple comorbidities and tolerability is a critical factor in their treatment."
In addition to CLL and MCL, the drug is being developed in partnership with Acerta Pharma for diffuse large B-cell lymphoma, Waldenström macroglobulinaemia, follicular lymphoma and other hematologic malignancies.
The FDA added that the review process for Calquence leveraged the Real-Time Oncology Review (RTOR) pilot programme, optimising the submission of data even before filing of the complete clinical application.