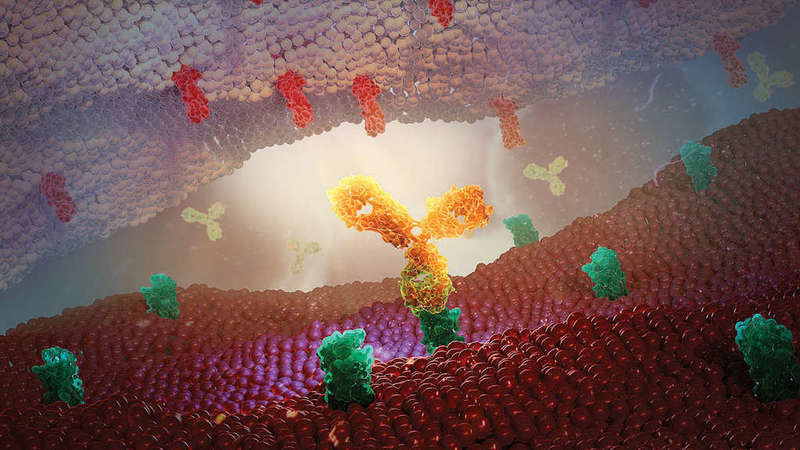 AstraZeneca has entered a deal worth up to $6.9bn with Daiichi Sankyo to develop and commercialise cancer drug trastuzumab deruxtecan.
Trastuzumab deruxtecan is an antibody-drug conjugate (ADC) designed using Daiichi Sankyo's DXd ADC technology to target and deliver chemotherapy within cancer cells in order to reduce systemic exposure.
It consists of a humanised HER2 antibody linked to a topoisomerase I inhibitor payload using a tetrapeptide-based linker.
The candidate is currently being developed to treat various HER2-expressing cancers, including breast and gastric cancer, as well as patients with HER2-low expression.
It will also be developed for treating HER2-mutated or HER2-over-expressing cancers such as lung and colorectal cancers.
Under the terms of the development and commercialisation collaboration agreement, the partners will work together globally, except Japan, where Daiichi Sankyo will have exclusive rights.
Meanwhile, Daiichi Sankyo will carry out the manufacturing and supply activities alone.
"Trastuzumab deruxtecan could become a transformative new medicine for the treatment of HER2-positive breast and gastric cancers."
AstraZeneca CEO Pascal Soriot said: "We believe that trastuzumab deruxtecan could become a transformative new medicine for the treatment of HER2-positive breast and gastric cancers. In addition, it has the potential to redefine breast cancer treatment as the first therapy for HER2-low expressing tumours. It also has the potential to treat other HER2-mutated or HER2-overexpressing cancers, including lung and colorectal cancers."
As part of the deal, Daiichi Sankyo will receive a $1.35bn upfront payment from AstraZeneca, along with up to $5.55bn in contingent payments.
The contingent payments include $3.8bn for achieving future regulatory and other milestones, as well as up to $1.75bn for sales-related milestones.
AstraZeneca and Daiichi Sankyo will equally share development and commercialisation costs, and also profits from trastuzumab deruxtecan worldwide, except Japan.
Daiichi Sankyo will record products sales in the US, select European markets and certain other markets where the company has affiliates.
AstraZeneca will book sales in all other global markets, including China, Australia, Canada and Russia.
The deal is not subject to any closing conditions and is effective from 29 March 2019.
Daiichi Sankyo is planning to submit a biologics licence application (BLA) to the US Food and Drug Administration (FDA) in the first half of fiscal year 2019, seeking approval for trastuzumab deruxtecan in HER2-positive metastatic breast cancer.