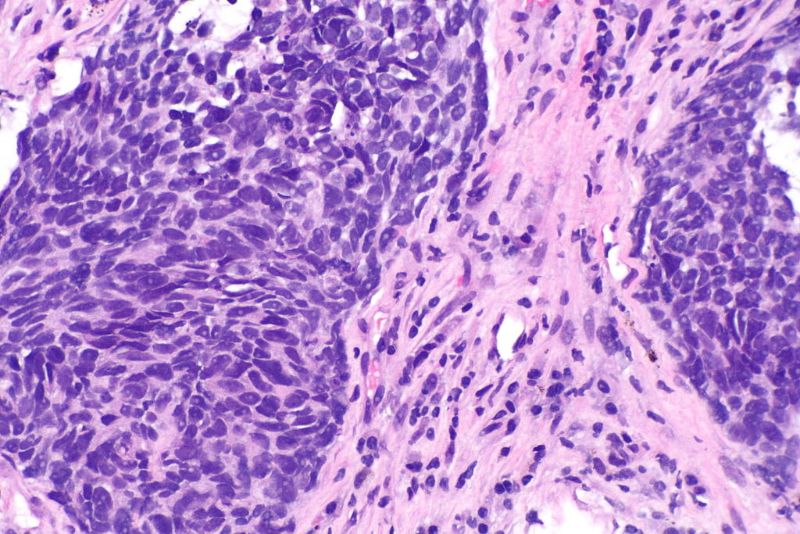 AstraZeneca and its partner Daiichi Sankyo have received breakthrough therapy designation (BTD) from the US Food and Drug Administration (FDA) for Enhertu (trastuzumab deruxtecan) to treat non-small cell lung cancer (NSCLC).
Approval is for patients with metastatic NSCLC tumours having a HER2 mutation with disease progression on or following platinum-based treatment.
Enhertu is a HER2-directed ADC that delivers cytotoxic chemotherapy to cancer cells through a linker attached to a monoclonal antibody that binds to a target expressed on cancer cells.
In the US and Japan, the drug has the approval to treat adults with a specific type of unresectable or metastatic HER2-positive breast cancer.
AstraZeneca and Daiichi Sankyo partnered in March last year for the development and commercialisation of the drug globally, except in Japan where Daiichi Sankyo has exclusive rights.
Daiichi Sankyo Oncology R&D oncology development global head and senior vice-president Gilles Gallant said: "We are encouraged by the promising evidence of activity seen with Enhertu in patients with advanced lung cancer and a HER2 mutation.
"We look forward to working closely with the FDA on the potential for Enhertu to become the first HER2-directed therapy approved for non-small cell lung cancer."
FDA breakthrough status is supported by results from the ongoing Phase II DESTINY-Lung01 trial in patients with HER2-mutant (HER2m) metastatic NSCLC, as well as a completed Phase I trial.
During the DESTINY-Lung01 trial, the drug's overall safety and tolerability profile were found to be consistent with that of the Phase I trial.
Last week, the drug secured BTD in the US for patients with HER2-positive unresectable or metastatic gastric or gastroesophageal junction adenocarcinoma after two or more prior regimens including trastuzumab.
In 2017, Enhertu secured BTD for HER2-positive metastatic breast cancer and received approval in December.