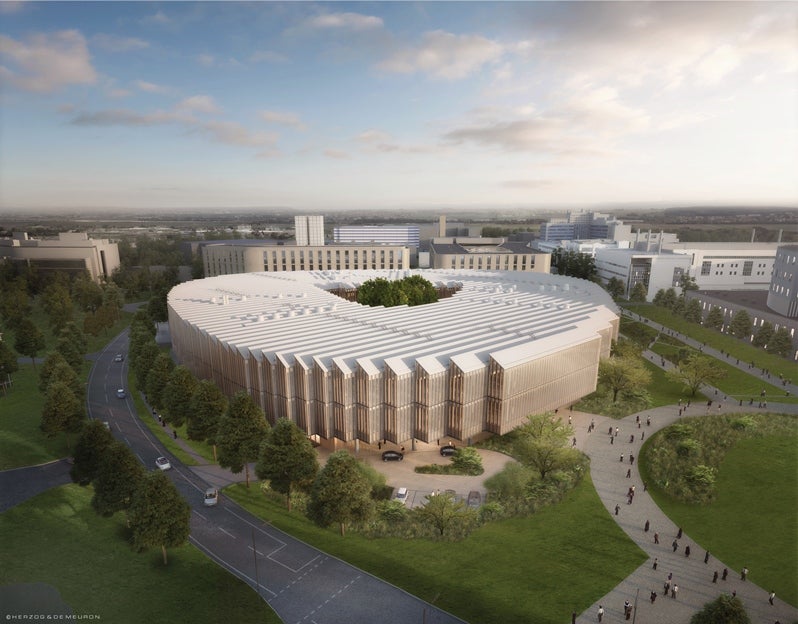 English-Swedish pharmaceutical and biopharmaceutical company AstraZeneca has secured the US Food and Drug Administration (FDA) priority review for Imfinzi (durvalumab) for the treatment of small cell lung cancer (SCLC).
The FDA has accepted a supplemental Biologics License Application (sBLA) and granted priority review for Imfinzi to treat patients with previously untreated extensive-stage SCLC.
SCLC, a fast-growing form of lung cancer, recurs and progresses rapidly in spite of showing an initial response to platinum-based chemotherapy.
Human monoclonal antibody Imfinzi binds to PD-L1 and prevents the latter's interaction with PD-1 and CD80 to counter the immune-evading tactics of the tumour and release the inhibition of immune responses.
AstraZeneca's Phase III CASPIAN trial results showed that Imfinzi, in combination with standard-of-care (SoC) chemotherapy (etoposide with cisplatin or carboplatin), reduced the risk of death by 27%, with median overall survival (OS) of 13 months for Imfinzi plus chemotherapy as against 10.3 months for SoC.
CASPIAN is a global, randomised, multi-centre, open-label, Phase III trial in the 1st-line treatment extensive-stage SCLC.
During the trial, researchers assessed Imfinzi in combination with etoposide and either cisplatin or carboplatin chemotherapy or Imfinzi, tremelimumab and chemotherapy versus chemotherapy.
In the experimental arms, patients underwent four cycles of chemotherapy, while the control arm allowed six cycles of chemotherapy and prophylactic cranial irradiation.
Around 33.9% of patients were alive at 18 months following treatment with Imfinzi plus chemotherapy when compared with 24.7% of patients under SoC.
CASPIAN will continue to the final analysis of OS for the combination of Imfinzi, tremelimumab and chemotherapy, according to AstraZeneca.
The trial, which the primary endpoint is OS, is being conducted in over 200 centres across 23 countries, including the US, Europe, Asia, South America and the Middle East.
Imfinzi has been approved based on results of the Phase III PACIFIC trial with curative intent for unresectable, Stage III non-small cell lung cancer (NSCLC) after chemoradiation therapy in 54 countries, including the US, the EU and Japan.
Imfinzi is also being evaluated as monotherapy and in combination with anti-CTLA4 monoclonal antibody tremelimumab as a treatment for NSCLC, SCLC, bladder cancer, liver cancer, head and neck cancer, cervical cancer, biliary tract cancer and other solid tumours.