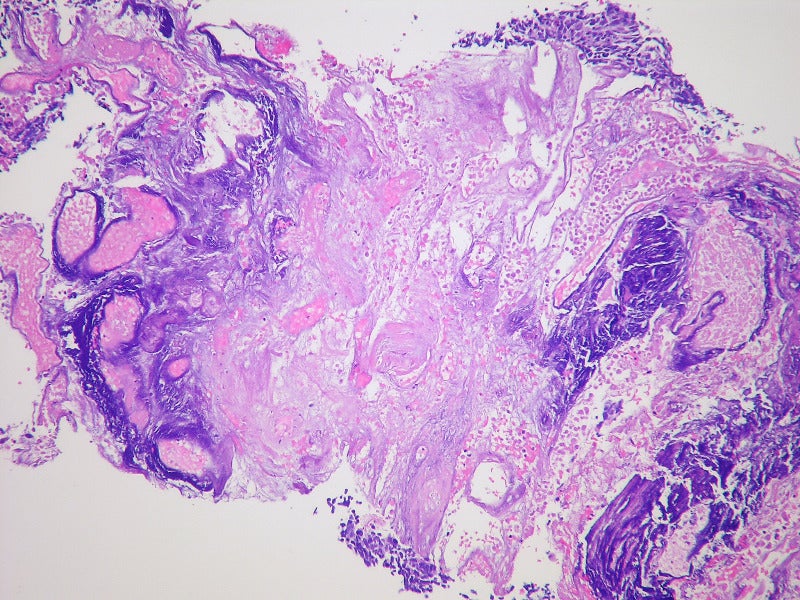 The US Food and Drug Administration (FDA) has awarded orphan drug designation (ODD) to AstraZeneca's Imfinzi (durvalumab) in small cell lung cancer (SCLC).
A monoclonal antibody, Imfinzi binds to PD-L1 and blocks its interaction with PD-1 and CD80. This prevents the tumour's immune-evading mechanism and the immune response inhibition.
In multiple countries, including the US, the drug holds approval for previously-treated patients suffering from advanced bladder cancer.
The drug is also being studied as a monotherapy and in combination with anti-CTLA4 monoclonal antibody tremelimumab to treat other cancers, including non-small cell lung cancer (NSCLC), SCLC, bladder cancer, and cervical cancer, as well as other solid tumours.
Last month, the company reported positive results from the Phase III CASPIAN clinical trial, which met the primary endpoint with a statistically-significant and clinically-meaningful improvement in overall survival.
The study involved extensive-stage SCLC patients who were treated with Imfinzi in combination with standard of care etoposide and platinum-based chemotherapy compared to chemotherapy alone.
The drug is also being evaluated in limited-stage SCLC following concurrent chemoradiation therapy in the Phase III ADRIATIC trial.
AstraZeneca R&D Oncology executive vice-president José Baselga said: "This orphan drug designation comes on the heels of positive results from the Phase III CASPIAN trial, which is the first trial to offer the flexibility of combining immunotherapy with different platinum-based regimens in small cell lung cancer.
"We are eager to expand treatment options for patients facing such a devastating diagnosis and look forward to working with regulatory authorities to bring forward new options as soon as possible."
Imfinzi currently has approval for unresectable, Stage III NSCLC following chemotherapy and radiation therapy in more than 45 countries, including the US.