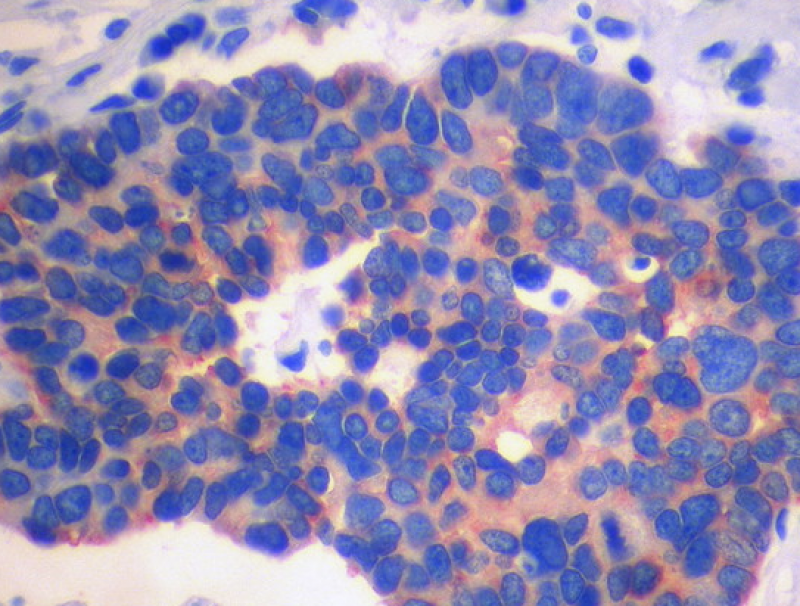 AstraZeneca has announced its immunotherapy Imfinzi (durvalumab) plus four cycles of chemotherapy significantly improved and prolonged survival in previously untreated extensive stage small cell lung cancer (SCLC) patients.
According to results from the Phase III Caspian study, Imfinzi combined with four cyles of etoposide plus either cisplatin or carboplatin chemotherapy caused a statistically significant and clinically meaningful improvement in overall survival (OS), compared to up to six cycles of chemotherapy and optional prophylactic cranial irradiation, the standard of care.
Median OS for Imfinzi plus chemotherapy was 13 months, compared to 10.3 months for the standard of care; risk of death for the Imfinzi arm of the trial also declined 27%.
In addition, Imfinzi prolonged OS benefit with 33.9% of the treatment group being alive at 18 months, compared to 24.7% of the comparator arm.
Imfinzi also met its secondary endpoints in the Caspian trial of progression-free survival (PFS), overall response rate (ORR) and duration of response (DOR).
PFS at 12 months was 17.5% at 12 months for the drug group, compared to 4.7% for chemotherapy alone. ORR was 10.3% higher and DOR at 12 months was 16.4% longer for Imfinzi than the comparator arm.
AstraZeneca executive vice-president of Oncology R&D José Baselga said: "We are encouraged to see more than a third of small cell lung cancer patients treated with Imfinzi plus chemotherapy alive at the 18-month landmark, which is remarkable given the aggressive nature of the disease.
"It is also noteworthy that these results may enable physicians to choose Imfinzi in combination with either cisplatin or carboplatin chemotherapy backbones.
"We look forward to working with regulatory authorities to bring Imfinzi to patients with small cell lung cancer around the world as soon as possible."
The results from the Caspian trial were presented at the recent InternationalAssociation for the Study of Lung Cancer conference in Barcelona.
Imfinzi's success in previously untreated extensive stage SCLC comes after disappointing resultsin previously untreated Stage IV non-SCLC (NSCLC) patients in August this year.
The immunotherapy, which targets programmed death-ligand 1,is approved for patients with unresectable Stage III non-SCLC (NSCLC) and previously untreated bladder cancer; it is also currently being investigated in combination with various approved therapies for a range of cancers.