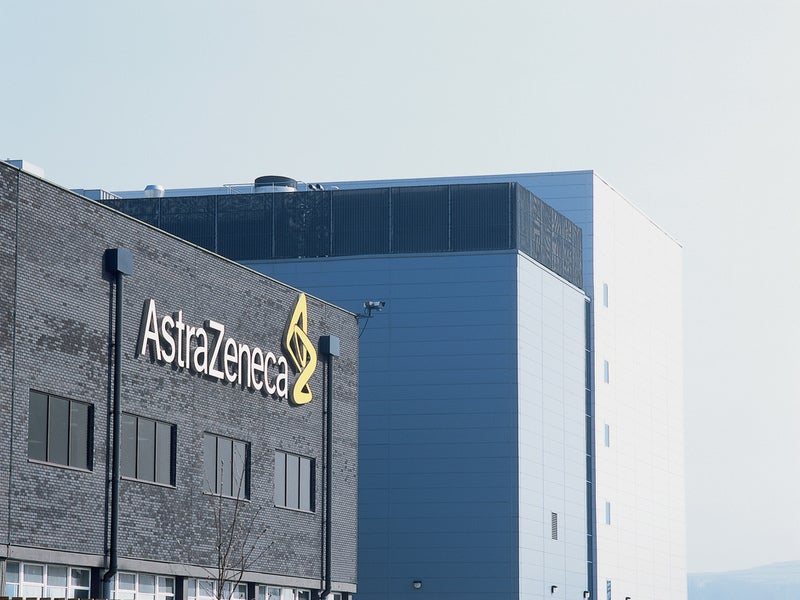 The European Medicines Agency's (EMA) Committee for Medicinal Products for Human Use (CHMP) has recommended the use of Lynparza (olaparib) as monotherapy to treat breast cancer.
Lynparza is being co-developed by AstraZeneca and MSD, known as Merck in the US and Canada.
The drug is a PARP inhibitor being developed as a targeted therapy to block DNA damage response in cells/tumours with a homologous recombination repair (HRR) deficiency.
The companies are seeking approval for treatment of adults suffering from germline BRCA 1/2 mutated human epidermal growth factor receptor 2 (HER2), negative locally advanced or metastatic breast cancer.
Patients eligible for Lynparza are those who received prior treatment with an anthracycline and a taxane in the (neo) adjuvant or metastatic setting, or those considered unsuitable for these treatments.
Furthermore, the drug can only be given to patients whose hormone receptor (HR) positive breast cancer progressed on or after previous endocrine therapy, or those who are not considered suitable for this therapy.
"This demonstrates our ongoing commitment to improving patient outcomes in difficult-to-treat cancers."
AstraZeneca Oncology executive vice-president Dave Fredrickson said: "Despite progress in treating patients with advanced breast cancer, there remains a significant unmet need for new treatment options. If approved, Lynparza will provide these patients with both a targeted and oral chemotherapy-free option.
"We now have evidence supporting the potential use of Lynparza in patients with BRCA-mutated breast, ovarian and pancreatic cancers, which demonstrates our ongoing commitment to improving patient outcomes in difficult-to-treat cancers."
The CHMP's positive opinion is based on results from the Phase III OlympiAD clinical trial conducted to compare the safety and efficacy of Lynparza with the physician's choice of chemotherapy.
Of the total 302 participants, 205 were administered with Lynparza and 97 received chemotherapy.
Data showed a significant median progression-free survival improvement of 2.8 months with Lynparza. In addition, the drug led to 59.9% objective response rate (ORR), compared to 29% in the chemotherapy arm.
The CHMP recommendation will be considered by the EMA while reviewing Lynparza for approval.