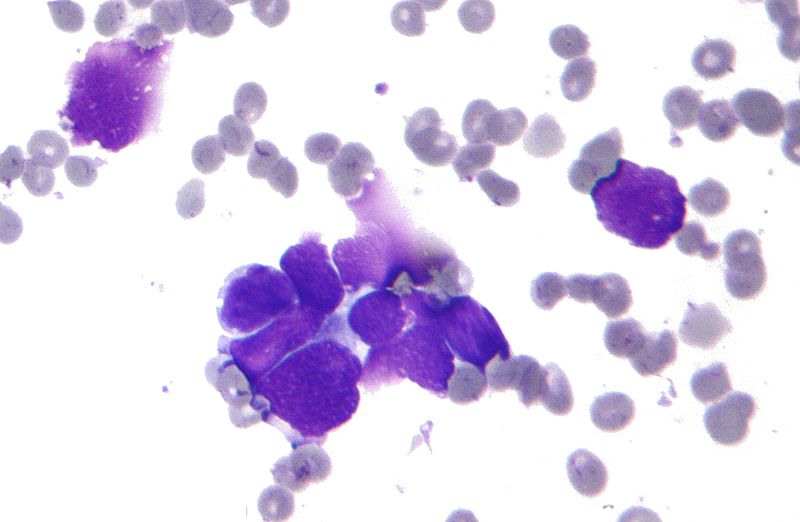 British pharmaceutical firm AstraZeneca has received regulatory approval in China to market Tagrisso as a first-line treatment for EGFR-mutated non-small cell lung cancer.
China's National Medical Products Administration (NMPA) approval was due to the Phase III FLAURA trial results published in the New England Journal of Medicine.
Trial data showed that the administration of Tagrisso increased the duration patients lived without disease progression or death by a median of 18.9 months against 10.2 months for those on an older EGFR inhibitor, while also extending overall survival.
The overall response rate in patients given Tagrisso was 77%, while it was 69% in patients given EGFR TKI medicine.
In August, AstraZeneca published results from its Phase III FLAURA trial showing that in previously untreated patients with locally advanced or metastatic non-small cell lung cancer (NSCLC), Tagrisso performed better than erlotinib or gefitinib, the standard of care for this indication.
AstraZeneca Oncology executive vice president Dave Fredrickson said: "The FLAURA trial has demonstrated the potential of Tagrisso as a new standard of care and as an important new 1st-line treatment option for non-small cell lung cancer patients in China, where approximately 30%-40% are diagnosed with an EGFR mutation, more than any other country in the world."
Nearly 34% of patients administered with Tagrisso reported Grade 3 or higher adverse events (AEs). The same figure stood at 45% in the comparator arm.
Some side effects of Tagrisso include rash, diarrhoea, fatigue and decreased appetite.
In April last year, The US Food and Drug Administration (FDA) authorised Tagrisso as a first-line treatment for metastatic non-small cell lung cancer (NSCLC) with epidermal growth factor receptor (EGFR) mutations.
German company Schrödinger collaborated with AstraZeneca to use its advanced computing platform to further the efforts of drug discovery.