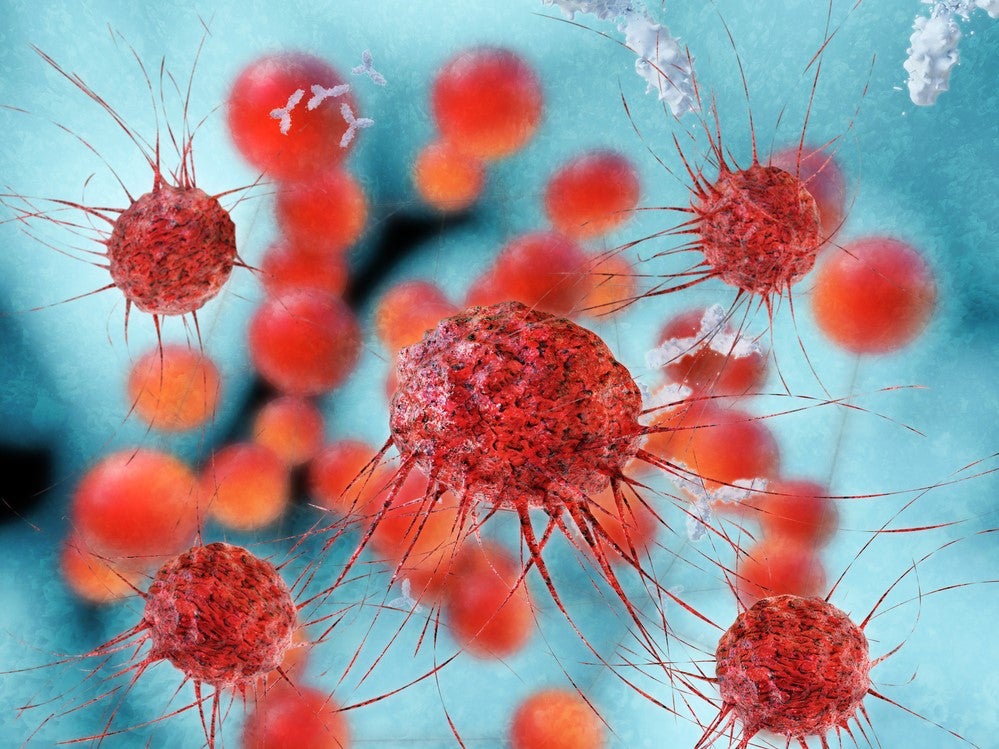 AstraZeneca and its partner Merck have published positive results from SOLO-3 phase III trial of Lynparza, which is indicated for BRCA-mutated (BRCAm) advanced ovarian cancer.
This was the fourth phase III trial into the drug and is part of AstraZeneca and Merck's post- approval commitment to the US Food and Drug Administration (FDA); the regulator granted Lynparza priority review in November this year.
In the SOLO-3 trial, Lynparza demonstrated statistically significant and clinically meaningful improvement in objective response rate and progression free survival after two or more lines of chemotherapy compared to chemotherapy alone.
The safety and tolerability profile was the same previous trials.
AstraZeneca executive vice-president of global medicines development and chief medical officer Sean Bohen said: "We are very excited about SOLO-3, which is the first Phase III trial for a PARP inhibitor to demonstrate a positive result versus chemotherapy in advanced ovarian cancer where effective options are needed."
Merck's chief medical officer, senior vice-president and head of global clinical development Roy Barnes said: "Following on the US approval of Lynparza as first-line maintenance therapy for certain patients with BRCAm advanced ovarian cancer, the results of SOLO-3 further reinforce the efficacy of Lynparza in relapsed patients with BRCAm advanced ovarian cancer following multiple lines of chemotherapy."
AstraZeneca also announced positive results from two phase III trials of anaemia drug roxadustat indicated for patients with chronic kidney disease (CKD), which was recently approved in China.
Roxadustat is a hypoxia-inducible factor prolyl hydroxylase inhibitor (HIF-PHI) AstraZeneca has commercialised in collaboration with FibroGen.
The phase III OLYMPUS trial evaluated the efficacy and safety of roxadustat compared to placebo in 2,781 patients in 26 countries with stage three, four or five CKD with moderate to severe disease progression.
The anaemia drug showed statistically significant and clinically meaningful improvement in mean change from baseline in haemoglobin (Hb) levels between weeks 28 and 52.
In the second ROCKIES trial, which compared roxadustat to epoetin alfa in 2,133 patients with dialysis dependent CKD, there was also a statistically-significant improvement in mean change from baseline in Hb levels over weeks 28 to 52.
These results will be combined with those from a phase III ALPS trial completed in September to formulate safety analysis for regulatory submission.
Bohen said: "This is a significant milestone in the role roxadustat can play to help address a high unmet need in anaemia associated with chronic kidney disease, which today is under diagnosed and in many cases under treated."