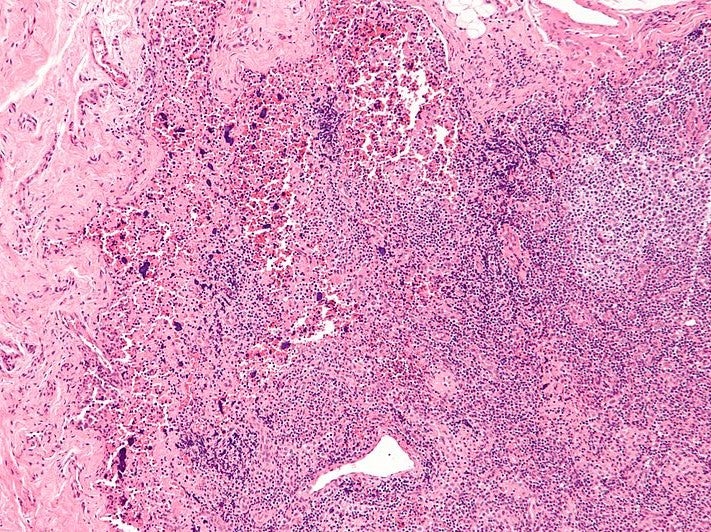 AstraZeneca has announced anifrolumab met the primary endpoint of the Phase III Tulip trial studying 373 systemic lupus erythematosus (SLE) patients.
The primary endpoint for the trial was reduction in British Isles Lupus Assessment Group based Composite Lupus Assessment (BICLA) at 52 weeks.
Anifrolumab caused a statistically significant and clinically meaningful reduction in BICLA, compared to placebo. This means there was an improvement in all organs with disease activity at baseline, and no new flares were observed.
In the study, both anifrolumab and the placebo were combined with the standard of care, belimumab, which is the only drug that has been approved for SLE in the last 60 years.
This BICLA endpoint was chosen after AstraZeneca's drug failed to meet its endpoint of SLE responder index 4 (SRI4) at 12 months in the Phase III Tulip 1 study, which was completed in August 2018.
The safety profile of anifrolumab was consistent in both the two Phase III Tulip trials.
Executive vice-president of AstraZeneca subsidiary BioPharmaceuticals R&D Mene Pangalos said: "Systemic lupus erythematosus is a debilitating autoimmune disease, but only one new treatment has been approved in the last 60 years. These are important results and we will now review the full data set and explore pathways to bring this potential new treatment to patients."
Principal investigator of the Tulip 2 trial and Monash University, Australia, professor Eric F. Morand said: "As clinicians we need new medicines for this complex and difficult-to-treat disease.
"These exciting results from the TULIP 2 trial demonstrate that, by targeting the type I interferon receptor, anifrolumab reduced disease activity in patients with systemic lupus erythematosus."
Anifrolumab is a human monoclonal antibody, which binds to subunit 1 of the type 1 interferon receptor, blocking the activity of all type 1 interferons. SLE patients have an increased type 1 interferon gene signature, as the condition is an autoimmune disease.
Full data from both Tulip 1 and 2 will be presented at an upcoming medical meeting.