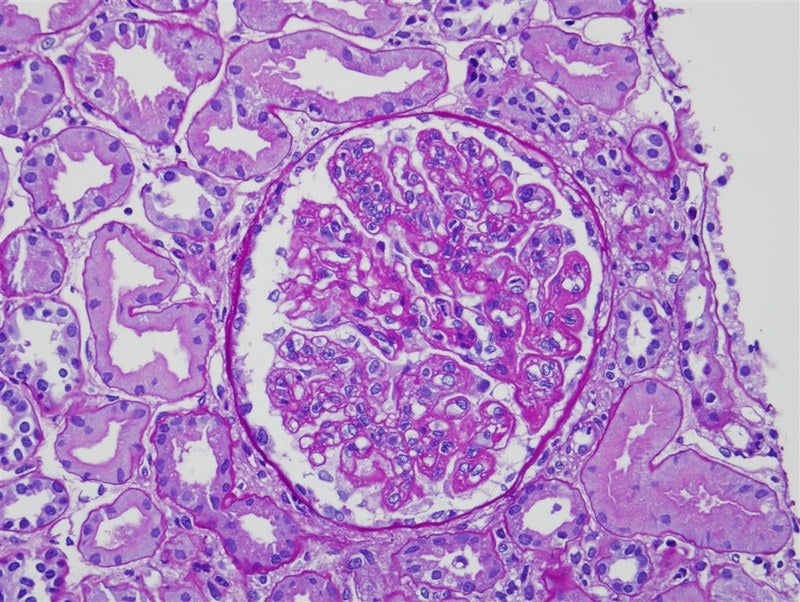 Aurinia Pharmaceuticals (IPHAF) has announced a positive cost-effectiveness assessment of LUPKYNIS (voclosporin) based on the Institute for Clinical and Economic Review (ICER) revised evidence report analysis.
According to the latest ICER report, LUPKYNIS, the first FDA-approved oral treatment, serves as an important new treatment option for adult patients with active lupus nephritis, a serious progression of systemic lupus erythematosus (SLE) that may damage the kidney permanently.
LUPKYNIS is a novel, structurally modified calcineurin inhibitor (CNI) with a dual mechanism of action. It also acts as an immunosuppressant through the inhibition of T-cell activation and cytokine production and promotes podocyte stability in the kidney.
Aurinia noted that the cost of LUPKYNIS is within ICER's recommended health-benefit price benchmark ranges.
Additionally, the report has restated that the addition of LUPKYNIS to the standard therapy has doubled the complete response and increased the partial one of patients in a year compared to the standard therapy alone in the AURA-LV Phase II and AURORA Phase III clinical trials.
Aurinia Pharmaceuticals CEO Peter Greenleaf said: "ICER's assessment of LUPKYNIS is consistent with the real-world view of LUPKYNIS' value we are hearing during our positive interactions with both physicians and payers in the first two months since our launch.
"As we observed in our clinical studies, patients responded to voclosporin nearly two times faster than the current standard of care within one year and we are confident that with this time-to-response (TTR) and efficacy data, LUPKYNIS provides significant therapeutic and economic value for patients and the healthcare system."
ICER is an independent non-profit research organisation that assesses the evidence on the clinical and economic value of prescription drugs, medical tests, devices and health system delivery innovations.