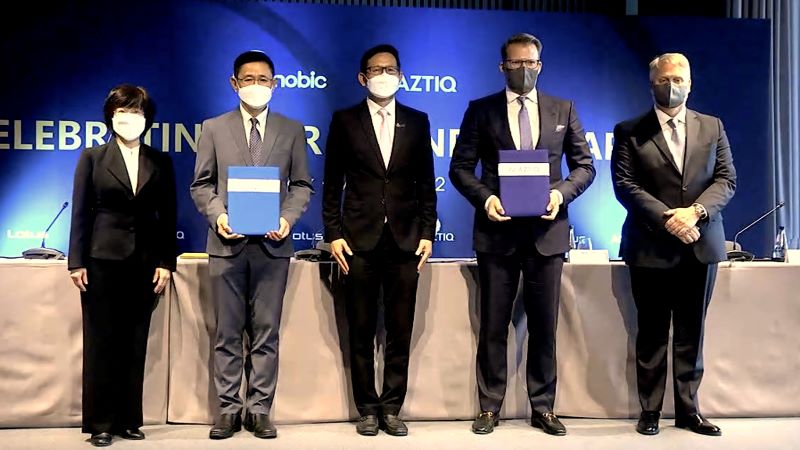 Aztiq Pharma Partners and Innobic (Asia) Company have acquired the complete stake in Alvogen Emerging Market Holdings (AEMH) from its current shareholders for $500m.
Through the latest acquisition, Aztiq and Innobic plan to create a Pharma leader with networks, reach and resources globally.
Following the deal, the alliance becomes the key shareholder in the international oncology pharmaceutical firm Lotus Pharmaceuticals, as well as the owner of complete shares of Alvogen Malta Holding.
Alvogen Malta Holding is the shareholder of business-to-business (B2B) pharmaceutical firm Adalvo.
Earlier, Alvogen Lux Holdings Sarl (Alvogen) owned AEMH.
CVC Capital Partners, Temasek Holdings of Singapore, and Aztiq are Alvogen's major stakeholders. 
Alvogen will continue to be a major stakeholder in Alvogen US, a generics pharmaceutical company, which includes speciality pharma firm Almatica.
Furthermore, Alvogen will be the second-largest stakeholder of international biosimilar firm Alvotech.
Aztiq Pharma Partners founder and Alvogen chairman and CEO Róbert Wessman will continue as the board chairman of Lotus and Adalvo.
Wessman said: "With the comprehensive geographic networks and solid market intelligence in ASEAN brought by PTT and Innobic, I believe that Lotus and Adalvo will have a compelling competitive advantage, which enables both Lotus and Adalvo to become global leaders in their sectors."
The alliance's cumulative industry knowledge, global reach and dedication to sustainable development combine to form a unique collaboration of investors and leaders with the financial resources to back the sustained growth of the companies.
The unique market expertise combined with support from stakeholders will offer Lotus and Adalvo a competitive advantage in the flourishing industry, facilitating them to become international experts in the pharma business.
Both firms share the objective of producing quality therapies for patients worldwide.
This goal will be further expedited by leveraging the capabilities and resources that would become available to Lotus and Adalvo.
The companies will together pave way for worldwide access to first-class therapies, from oral oncology to research for innovation to over-the-counter treatments.