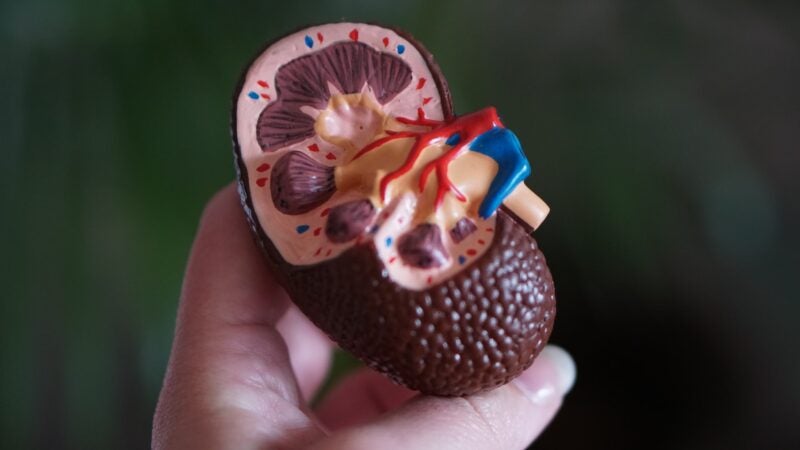 Bayer has received approval from Health Canada for finerenone as an adjunct to standard-of-care treatment for chronic kidney disease (CKD) and type 2 diabetes (T2D) in adult patients.
The treatment is indicated to lower the end-stage kidney disease risk, and a sustained decline in cardiovascular mortality estimated glomerular filtration rate, non-fatal myocardial infarction and hospital admission for heart failure.
To be available under the brand name Kerendia in the region, finerenone will have 10mg and 20mg tablet strengths.
Health Canada approval is based on the positive data from the Phase III FIDELIO-DKD and FIGARO-DKD clinical trials of Kerendia.
FIDELIO-DKD evaluated the safety and efficacy of finerenone versus placebo plus standard of care on the reduction of kidney failure and kidney disease progression in nearly 5,700 subjects with CKD and T2D.
The efficacy and safety of finerenone versus placebo plus standard of care on the decline in cardiovascular morbidity and death in nearly 7,400 CKD and T2D patients were analysed in the FIGARO-DKD trial.
Both trials met the primary endpoints.
Additionally, treatment with finerenone was found to be well-tolerated and had comparable overall adverse event rates in the placebo arms of these trials.
A non-steroidal therapy, finerenone is a selective mineralocorticoid receptor antagonist.
Bayer Canada Medical and Scientific Affairs senior vice-president and head Dr Shurjeel Choudhri said: "FIDELIO-DKD is the first large contemporary Phase III positive outcomes study in patients with chronic kidney disease and type 2 diabetes with a primary composite endpoint consisting exclusively of kidney-specific outcomes, while FIGARO-DKD is the first contemporary Phase III CV outcomes trial with the majority of patients with earlier stage (1-2) CKD with albuminuria to show CV benefit in patients with CKD associated with T2D.
"With our longstanding expertise in innovative science in the cardiovascular space, the approval of finerenone marks an important milestone in Bayer's commitment to improving the lives of patients with kidney and cardiovascular diseases."
In August last year, the company announced plans for the acquisition of Vividion Therapeutics for up to $2bn.