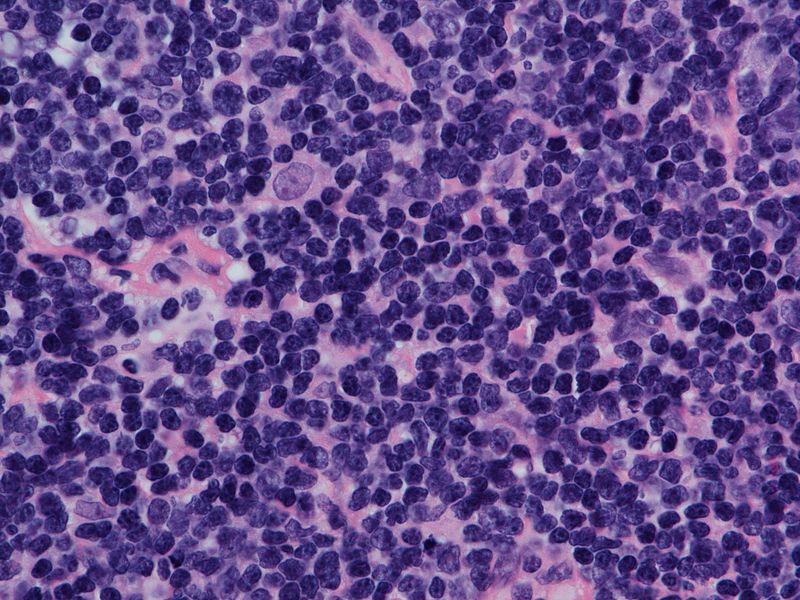 Chinese-headquartered Beigene has announced the US Food and Drug Administration (FDA) has approved Brukinsa (zanubrutinib) to treat patients with relapsed or refractory mantle cell lymphoma (MCL), making this the first Beigene-discovered product to gain FDA approval.
The accelerated approval was based upon overall response rate (ORR) results from two single-arm trial; ORR data was assessed by an independent review committee. Continued approval of Brukinsa is contingent on a confirmatory trial.
In a Phase II trial, 84% of patients receiving Brukinsa achieved ORR, with 59% having a complete response and 24% a partial response. Median duration of response was 19.5 months, and there was an 18.4 month median follow-up time.
Similar results were observed in a Phase I/II study; there was an 84% ORR, a 22% complete response rate and a 62% partial response rate, while median response duration was 18.5 months and study follow-up was 18.8 months.
Beigene CEO, co-founder and chairman John Oyler said: "Today's FDA approval of Brukinsa, following the previously granted Breakthrough Therapy designation in this indication, validates it as an important treatment option for people with relapsed or refractory MCL.
MCL is an aggressive form of non-Hodgkin's lymphoma, which arises from B-cells in the mantle zone. FDA oncology center of excellence director and center for drug evaluation and research's office of oncology diseases acting director Richard Pazdur commented: "Mantle cell lymphoma usually responds well to initial treatment, but eventually returns or stops responding, and the cancer cells continue to grow. This is a life-threatening condition.
"For patients whose disease relapses or becomes refractory, secondary therapies may be successful in providing another remission, and today's approval will provide patients with another treatment option."
Brukinsa is a small molecule inhibitor of Burton's tyrosine kinase, Beigene chief medical officer of haematology Jane Huang explains the drug "was designed to maximize target occupancy and minimize off-target binding. It entered the clinic in 2014 and since that time our broad development program has enrolled more than 1,600 patients globally."
Lymphoma Research Foundation CEO Meghan Gutierrez added: "The approval of Brukinsa as a second line therapy represents an important advancement for the treatment of mantle cell lymphoma.
"Expanded treatment options can transform the patient experience and provide hope to people living with a mantle cell diagnosis."
Brukinsa is also being studied in various other B-cell malignancies, including chronic lymphocytic leukaemia and small lymphocytic lymphoma.