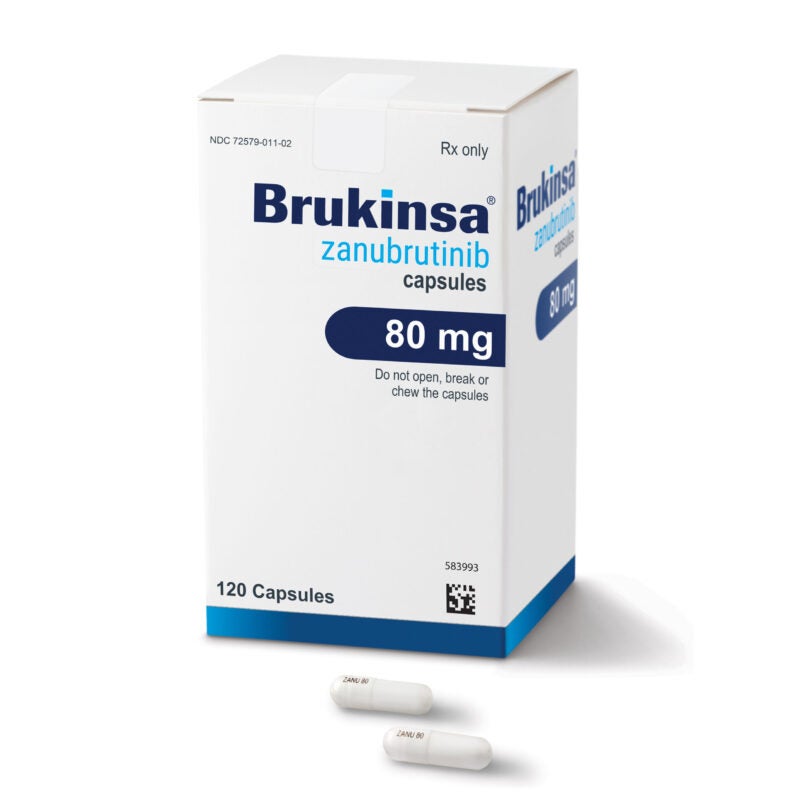 BeiGene's Brukinsa (zanubrutinib) has received recommendation from the UK National Institute for Health and Care Excellence's (Nice) for the treatment of Waldenström's Macroglobulinemia (WM).
In its final appraisal document (FAD), the institute recommended the treatment for use in adult patients who have received a minimum of one therapy, as long as bendamustine plus rituximab is also appropriate.
With this development, Brukinsa became the first and only therapy to receive the recommendation for routine usage for WM in England and Wales.
In its appraisal, NICE further concluded that zanubrutinib might be regarded as 'a step-change' in the management of the condition, as clinical findings indicate WM patients may live longer and have an improved quality of life when compared to standard of care.
According to the recommendation, the therapy is also considered cost-efficient at $22,808-$34,212 (£20,000-£30,000) per quality-adjusted life year.
BeiGene UK and Ireland general manager Dr Robert Mulrooney said: "I am very pleased that NICE have agreed that Brukinsa is a valuable treatment option for eligible WM patients in England and Wales, enabling those patients to be among the first patients in Europe to have access to Brukinsa.
"BeiGene's mission is to achieve affordable access to our innovative medicines and we look forward to working with NICE and the National Health Service (NHS) in the UK to create further treatment options for UK patients with blood cancers."
A small molecule Bruton's tyrosine kinase (BTK) inhibitor, Brukinsa is being assessed across the globe as a single agent therapy for various B-cell malignancies, as well as in combination with other treatments.
In June, the China National Medical Products Administration approved BeiGene's tislelizumab plus chemotherapy treatment for nasopharyngeal cancer.