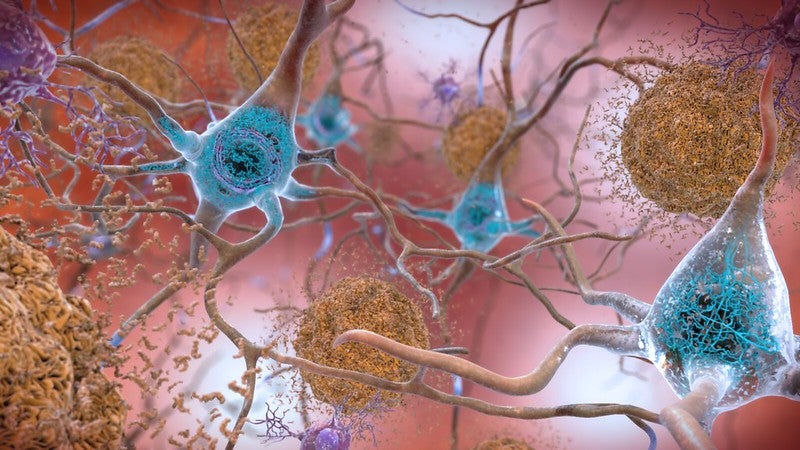 Biogen and its partner Eisai have announced plans to seek the US Food and Drug Administration (FDA) approval for an investigational drug, aducanumab, to treat early Alzheimer's disease (AD).
The announcement comes after the companies discontinued the drug's Phase III ENGAGE and EMERGE clinical trials in March, following futility analysis results that they were unlikely to meet their primary endpoint.
The futility analysis comes from a smaller dataset compared to the one supporting its latest decision.
The company noted that the EMERGE trial met its primary endpoint with a significant decrease in clinical decline, while data from a patient subset in ENGAGE trial on a high dose of aducanumab support results from the former trial.
Participants treated with aducanumab showed significant benefits on cognition and function measures, including memory, orientation and language, as well as activities of daily living.
The analysis of a larger dataset found the drug to be pharmacologically and clinically active in mitigating brain amyloid and clinical decline.
Aducanumab's safety and tolerability profile in both the Phase III trials was consistent with its previous studies.
Biogen CEO Michel Vounatsos said: "With such a devastating disease that affects tens of millions worldwide, today's announcement is truly heartening in the fight against Alzheimer's.
"We are hopeful about the prospect of offering patients the first therapy to reduce the clinical decline of Alzheimer's disease and the potential implication of these results for similar approaches targeting amyloid beta."
The company carried out discussions with the FDA and intends to submit a biologics license application (BLA) early next year. Biogen also plans to work with regulatory authorities in other markets.
Moreover, Biogen intends to provide aducanumab to eligible patients enrolled in the Phase III trials, the long-term extension study of the Phase Ib PRIME trial and the EVOLVE safety study.