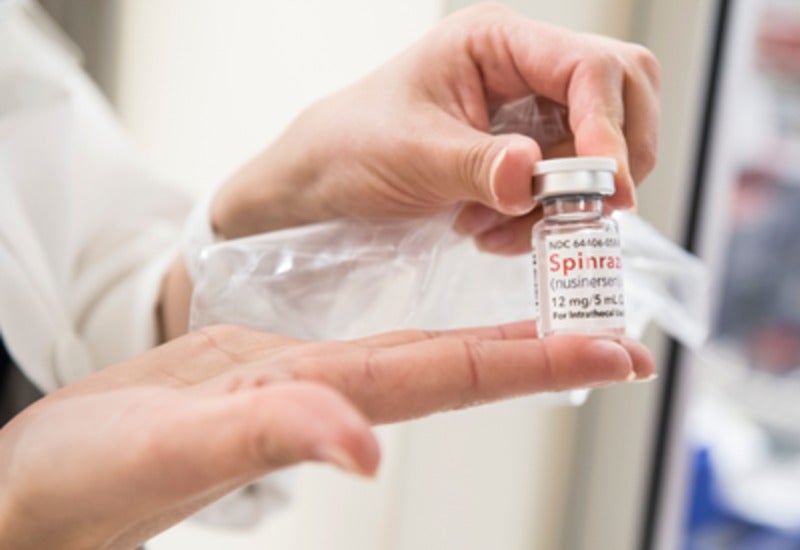 The UK's National Health Service (NHS) has signed a managed access agreement to fund Biogen's antisense oligonucleotide (ASO) Spinraza (nusinersen) for a limited time to ascertain its effectiveness as a treatment for 5q spinal muscular atrophy (SMA).
The decision was made following a recommendation by the National Institute for Health and Care Excellence (NICE).
SMA is a rare, life-threatening condition that leads to severe, progressive muscular atrophy and weakness. Spinraza is one of the first therapeutics to target the disease's underlying cause.
Developed using Ionis' antisense technology, Spinraza is designed to modify the splicing of survival motor neuron 2 (SMN2) pre-messenger ribonucleic acid (mRNA) and increase the generation of full-length SMN protein.
In clinical trials, the drug was able to slow the effects of SMA in babies and toddlers, allowing them to develop stronger muscles and survive for longer without breathing support.
In August last year, NICE rejected routine use of the drug on the NHS despite being offered a lower list price of £450,000 for the first year. Biogen later offered a further undisclosed discount.
However, the pricing regulator highlighted uncertainties about the drug's long-term effectiveness and said that its price was too high to be considered cost-effective for the NHS.
NHS England chief executive Simon Stevens said: "This promising treatment has the potential to be life-changing for children and their families.
"The NHS has now reached one of the most comprehensive deals in the world, which allows us to assess real-world evidence of its long term benefits."
Biogen will make the drug immediately available to young babies with SMA type 1. NHS England will make the drug available for older babies, children and young adults once NICE's final guidance is published next month.