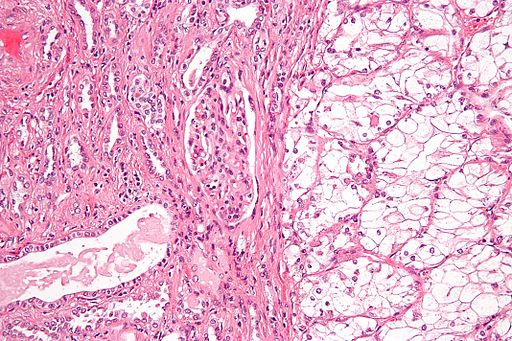 Scotland's healthcare pricing regulator the Scottish Medicines Consortium (SMC) has decided to fund Bristol-Myers Squibb (BMS)'s Opdivo (nivolumab) plus Yervoy (ipilimumab) for use in NHS Scotland for renal cell carcinoma (RCC) patients, who are previously untreated and considered to be of intermediate or poor prognostic risk.
This makes Opdivo plus Yervoy the first immuno-oncology combination available for kidney cancer patients in Scotland; according to research charity Kidney Cancer UK, in 2015 Scotland had the highest incidence of kidney cancer in the UK with more than 1,100 people diagnosed annually.
Opdivo is a programmed death-1 (PD-1) immune checkpoint inhibitor and Yervoy is a monoclonal antibody and immune checkpoint inhibitor targeting pathways that regulate T cell differentiation.
The SMC's decision was based upon data from BMS' Phase III CheckMate 214 study of 1,096 patients. The Opdivo-Yervoy combination met all three co-primary endpoints of overall survival (OS), objective response rate (ORR) and progression-free survival (PFS), compared to standard of care sunitinib.
The combination demonstrated a significant improvement in OS with a 37% reduced risk of death in intermediate and poor-prognostic risk patients than the standard of care; importantly OS benefit was observed irrespective of PD-L1 expression level.
ORR for the Opdivo-Yervoy group was 42%, compared to 27% for patients given sunitinib, while complete response rate was 9% for the combination group and 1% for the standard of care.
Median PFS was 11.6 months for Opdivo-Yervoy, more than 3 months longer than the 8.4 months for sunitinib. In addition, the combination group experienced fewer serious adverse events.
In its recommendation document, SMC noted: "After careful consideration, applying extra flexibility because nivolumab is a medicine for an end of life condition, and after the company applied a confidential discount to the cost of the medicine, SMC was able to accept it as a possible treatment within NHS Scotland."
BMS general manager Lynelle Hoch said: "We are delighted that the SMC has accepted the combination of nivolumab plus ipilimumab as an important treatment option for Scottish advanced RCC patients who have an intermediate- and poor-prognostic risk.
"We will work closely with the SMC and NHS Scotland to support the swift implementation of this advice."
The SMC's decision follows from the UK's pricing regulator the National Institute of Health and Social Care (NICE)'s move to make the Opdivo-Yervoy combination available in England through the Cancer Drugs Fund. It is standard practice for drugs approved through the Cancer Drugs Fund to be funded for use in NHS in Wales as well.
Hoch continued: "By taking a collaborative approach to working with NICE and SMC, we have been able to ensure this immunotherapy combination with the potential to extend life is available to all eligible patients, no matter where they are living in the UK."