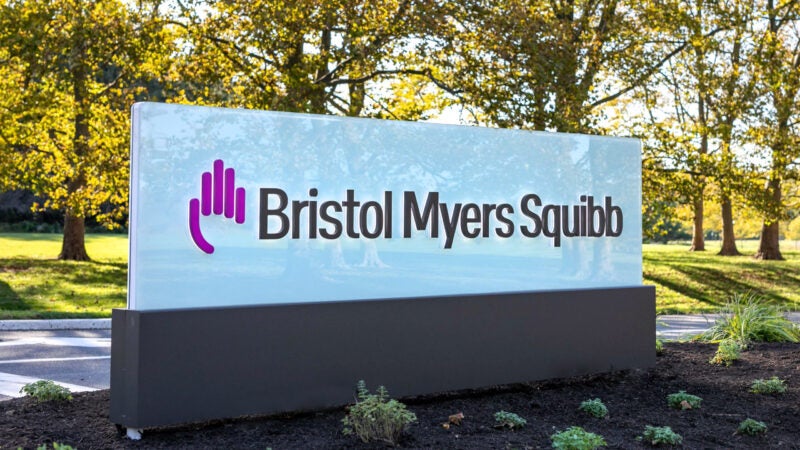 Bristol Myers Squibb (BMS) has reported a 3% decline in total revenues to $11.2bn in the third quarter (Q3) of 2022 as against $11.6bn in the year-ago quarter.
The decline in Q3 revenue was driven by the latest LOE products, chiefly Revlimid, and impacts from foreign exchange.
In-line products, namely Eliquis and Opdivo, as well as the latest product portfolio including Opdualag, Abecma and Reblozyl partially offset the decline in revenues.
Revenue from this in-line and new product portfolio rose by 8% to $8.6bn in Q3 this year compared to $8bn in the same quarter last year.
In Q3 2022, a 9% rise in revenues to $7.9bn in the US was reported while international revenues saw a reduction of 24% to $3.3bn.
For the quarter ending on 30 September 2022, earnings per share (EPS) on a GAAP basis was recorded at $0.75 compared to $0.69 in the year ago quarter, indicating a 9% rise.
Bristol Myers Squibb board chair and CEO Giovanni Caforio said: "Our strong results reflect the growth of our in-line and new product portfolios."
"Our nine new product launches over the last three years including three first-in-class launches this year, combined with progress in our robust and diverse product pipeline, have built a strong foundation for our company.
"Combined with our financial strength and talented employees, Bristol Myers Squibb is well positioned for growth and to advance new medicines for patients."
The company has updated 2022 GAAP diluted EPS guidance from $2.71-$3.01 to $2.54-$2.84.
The adjustment was made chiefly due to the company's takeover of Turning Point.
In July, BMS reported revenues of $11.9bn in Q2 2022 compared to $11.7bn in the same quarter last year, signifying a 2% growth.